A Master Class with Warren Buffett A short and sweet post on Bill Gates' blog about the lessons he's learned from business mogul and philanthropist Warren Buffett.
---
What I Learned from Bill Gates While Bill Gates learns from Warren Buffet, Jim Kim, President of the World Bank, learns from Bill Gates. This really is a must read.
---
It's Just Wood A great post about how a trip to the hardware store resulted in a moment of enlightenment – lots of nonprofit programming applications to this lesson.
---
The Mind Readers A long read but wholly worth every second, this article chronicles the experiences of, and debate surrounding, people in literal limbo. People diagnosed with being vegetative were long assumed to be "unconscious" or "not present," but now evidence is suggesting otherwise, bringing to light the unimaginably painful experience of being trapped in one's own body. Aside from the fascinating stories and research behind this article, causes also stand to gain a lesson in storytelling for awareness campaigns and activating potential supporters. Lack of inquiry or action isn't validated by invisibility and ignorance.
---
The Business Case for Investing in Talent On a lighter note, the Stanford Social Innovation Review (can you tell, yet, that this is a favorite publication of mine…?) makes the case for investing in talent to drive better results.
---
Data Driven Fundraising is on the Rise at Universities and Nonprofit It's no secret that data – and good data, at that – is a key component to success in almost ever aspect of a business. But what about fundraising? Increasingly, the ability to segment donor cohorts, organize lots of donor data using a CRM like Salesforce and easily track revenue growth through a variety of tools make data analytics an imperative for scaling fundraising. Some great tips from HubSpot on this trend, with examples from several organizations using data to inform their fundraising work.
---
Study: Each Email Delivered Worth 1.7 CentsRead this example of how data can inform your fundraising efforts: The Nonprofit Times looks at the true worth of each of those awesome e-mails you send to supporters every week.
---
Salaries Up For Top Fundraisers, 'Defies What Nonprofits Were Created For' Ah, the endless debate of top-tier employee compensation. Do nonprofit employees at the highest levels deserve the same compensation as, say, a top executive at a company? You decide.
---
Could Mobile Phones Save Millions From Illiteracy? Buzz is that mobile phones are one of the single most important innovations of our time to combat poverty. Here's an interesting article that makes the case from eradicating illiteracy through mobile phone SMS.
---
INFOGRAPHIC: Facts About How We Give Just like it sounds and a great roundup of the latest stats. Give it a glance.
---
What are the Most and Least Charitable States? A recent Gallup Poll determined the most (and least charitable) states in the country. How does your state stack up to the rest?
---
Have an Idea for a Fundraising Campaign?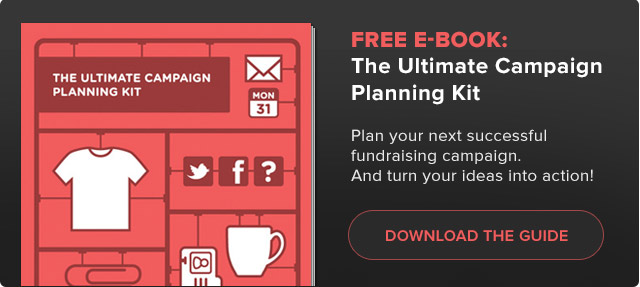 ---
Posts from StayClassy this week: