This week on the roundup, we curate some takes on pressing global issues like HIV/AIDS, the environment, homelessness, the new UN sustainability goals, and wildlife conservation, followed by lots of additional, interesting nonprofit tidbits.
Current Events
Down Under, a Carbon Tax Goes Down The New Yorker on repealing Australia's carbon tax, a dangerous move for the movement to mitigate climate change.
---
Where the Wild Things Die Foreign Policy on high tech ways to save the rhinos.
---
Paying for Zero From the UN Foundation – if you're really in for the long haul – a report on the post 2015 agenda. You can also see a brief summary, here.
---
New Site Allows You to Pay a Detroit Resident's Water Bill I love technology and here's an exemplary reason why: Ordinary citizens, building and using technology, to help out a neighbor, friend, or total stranger.
---
Want to Combat AIDS? Decriminalize Sex Work, Researchers SayVice News takes a look at a new study presented at the 20th International AIDS Conference that took place this week in Melbourne, Australia.
---
Bus Brings Showers to San Francisco's Homeless A nonprofit called Lava Mae is bringing a mobile shower unit to the streets of San Francisco. Awesome and interesting read. 
---
When a Museum's Big Dreams Prove Too Ambitious The New York Times with an interesting article about funding the arts and what happens when ambitious, but worthy, projects fall short.
Nonprofit Best Practices, Fundraising, and News
The Social Nonprofit: How One Foundation Meets Their Mission with Social Media The David Suzuki Foundation describes how they use social media to further their mission and directly address their cause.
---
What Nonprofits Can Learn From the NYT Innovation ReportA couple months ago the New York Times released an unprecedented report that detailed its struggle to succeed and grow in the digital realm. This article is an awesome adaptation of the NYT's findings, for nonprofit organizations. Definitely give this one a read.
---
Think You Inspire Your Donors? Check Your Retention Rate How to use your donor retention rate to determine how to approach your communication and stewardship strategy.
---
Can Nonprofits Build on Bill Gates Business Insights? Professor Emeritus Eugene Fram details what nonprofit organizations can learn from Bill Gates.
Good Stuff
The Data Behind That Potato Salad Kickstarter Given that I wrote an entire post about the crazy potato salad kickstarter earlier this month, I was very interested and excited to read this post. A little data scraping goes a long way, and Atlantic contributor Rebecca Chao, managed to come up with a ton of insightful data on the success behind this off-the-wall crowdfunding campaign.
---
Want Funding, Year-Round? Power It With Inbound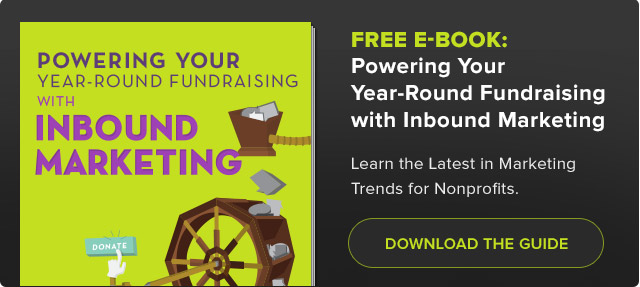 ---