Donors Give More When They Have a Sense of Belonging An interesting study finds another motivator for altruism – this time as relating to how much donors give based on particular factors. Give the comments section a glance, as the article prompted some interesting discussion.
---
When Effective Fundraising Means Reinforcing Negative Stereotypes I may be a bit partial about this one because it comes from our blog, but I really love this article. It's extremely well written, and brings up some interesting and important questions about how organizations use poverty in marketing to raise money. Read of the week.
---
6 Lessons Learned from My Crowdfunding Failure This is an honest and valuable piece about what to avoid when trying to run your own crowdfunding campaign. Another top pick of the week.
---
Save My Daughter – With Bitcoin I came across this great and moving article in my Medium feed. A man raising money for medical research wants to fundraise all the dollars with Bitcoin – find out why.
---
Banking on BitCoin – Nonprofit Success Stories Emerge Bitcoin seems to be going through a resurgence in the media this week, and here is another fascinating article about why nonprofits should consider accepting donations with Bitcoin.
---
Microcredit: Who Does it Really Benefit? Short but useful article by the Economist on the social science of microcredit.
---
Google Gives the Gift of Glass The 5 nonprofit winners of the Google Glass competition have been announced. These innovative nonprofits will put Glass to use for good. Find out about how each winner is going to be using the product.
---
6 Fresh Ideas for Your Nonprofit's "Thank You" Landing Page Some great ideas to keep your donors engaged with your cuase, even after they checkout!
---
The Secret Weapon to Superior Calls to Action Who doesn't love conversion rate optimization?! Optimizely with an awesome post on how to create the best call-to-action possible.
---
Why Nonprofit CEOs Must Embrace Social Media If you're a nonprofit CEO who isn't on social media yet, you'll want to read this article. Co-founder and ED of Social Media for Nonprofits, Ritu Sharma, makes a compelling argument about why organization's need a leader's voice on social media to supplement their own.
---
Why Online Fundraising is the Future The title is a little misleading since this amazing infographic actually demonstrates why you need to fundraise online, now. Not tomorrow. Today.
---
Want to Get the Most Out of Your Fundraising Efforts?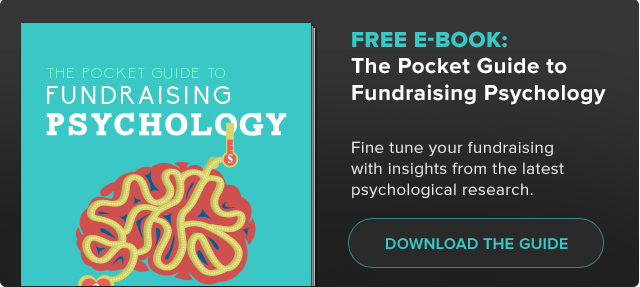 ---