Organizations are constantly searching for interesting fundraising ideas that will engage donors and raise money for their causes. At StayClassy, we've seen some truly creative fundraising ideas over the years, including everything from a man living in a cage to a group of people refusing to bathe for a week straight! Every once in a while we come across an organization that's unafraid of being bold, cutting-edge, or even downright weird to raise money. Well, we recently came across another out-of-the-box fundraising idea that we have to add to the list– this one involves rowing across the Pacific Ocean.
Project FlightPlan
In June 2014, as a part of her campaign "Project FlightPlan," Mary Rose will participate as a solo rower in the Great Pacific Race to fundraise for avian conservation. She will be rowing from Monterey Bay, California, to Honolulu, Hawaii, in 90 days. A straight shot from California to Hawaii is 2,400 miles, but Mary can expect to navigate the journey in anywhere from 2,600 to 3,000 miles depending on currents. Of course, traversing more than half of the free water on Earth won't be a walk in the park; Mary is expecting to face seasickness, salt sores and blisters, 40 ft waves, weight loss of up to 30 pounds, and some incredible wildlife sightings along the way. In fact, to lay the groundwork for the labor-intensive campaign, she is meeting with a sports psychologist to mentally prepare for the race.

---
So what is driving Mary to row alone across the world's largest ocean?
The preservation of another key component of the earth's natural ecosystem– its birds.
---
According to
Birdlife International's 2012 assessment
1,313 bird species are considered threatened with extinction, 880 species are considered near threatened, and another 4 are now extinct in the wild. With a grand total of 2,197 vulnerable species, that's 22% of the world's bird species that are at risk. Because each and every one of these species is worth saving, Mary is taking a daring step to raise awareness of the cause and the gravity of this issue
All the funds from her campaign will be going straight to avian conservation projects for things like habitat restoration, monitoring, breeding programs and rehabilitation. While the number of projects Project FlightPlan can actually fund depends on how much money is raised, Mary is setting her sights high with an ambitious fundraising goal of $1 million.
But successful fundraising campaigns require more than just a novel idea and a lofty goal; they require a concerted marketing effort. And that's where Mary's ideas for Project FlightPlan can really be instructive to other nonprofits. Not only has Mary come up with a very interesting campaign concept, she's also thought about the marketing activities she will need to generate awareness and funds throughout the life of the campaign.
Generating Buzz Before the Big Event
In order to publicize the launch of her campaign, Mary is in the process of rolling out a variety of promotional efforts that will help her maximize her fundraising success. The first thing she has done is to create a microsite for her campaign, which contains a blog, photos, video updates, and a real time display of the progress she is making towards her fundraising goal. The microsite serves as the online home for the whole project, allowing anyone who becomes interested in the campaign through other marketing activities to come back regularly for news and updates. Developing a unique microsite like this is an especially good idea when you want to focus exclusively on one campaign (and when that campaign has a compelling story… like someone rowing across the Pacific!). Photos taken of Mary training are already being posted to the campaign website and shared through social media channels, giving life to the nascent effort from day one.
To maximize exposure Subaru (a campaign sponsor) is helping to design a vehicle wrapper with Mary's training photos that will cover her car and spread awareness of the campaign wherever she drives. Mary is also filming a documentary about the process of transforming from an accountant who spends most of her time hunched over a computer to an athlete capable of rowing from California to Hawaii. The documentary will include everything leading up to, and through the race itself. As part of this process Mary is already posting regular video updates to keep followers apprised of her progress.
Additional promotional activities are also in the works. Subaru will hold a fundraiser on December 14th and publish an article in Drive magazine covering Mary's process and preparation for the race. Mary will also share her motivations for the avian conservation cause in the quarterly Maricopa Audubon newsletter, as well as in other various avian-related magazines around the world. By taking this multifaceted approach, using social media, events, and different publishing outlets, Mary hopes to gain as much exposure for her campaign as possible.
Marketing From the Middle of the Ocean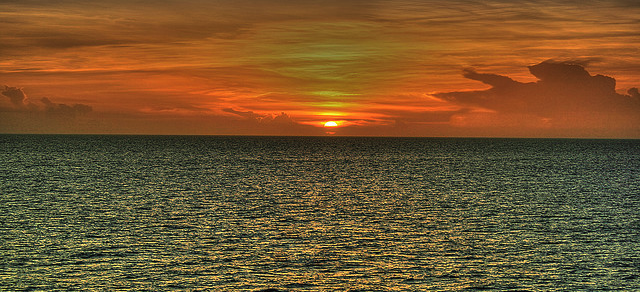 Going into this whole endeavor Mary knew she would have to do more than just build buzz for a great kick-off. She would have to develop a marketing plan for the actual rowing period to keep donors involved throughout her journey.
On top of posting on a daily blog while she is out at sea, Mary plans to keep engagement high by installing 6 cameras on her boat. She'll be collecting uncensored footage for the documentary and sending regular 2-minute videos back to Video Symphony (the company helping her with video production) who will then edit and post them to Youtube and Facebook. With a constant influx of video updates, Mary aims to keep supporters connected with the voyage in all of its rawness.
Thanks to a tracking beacon that will also be onboard, people will be able to follow Mary's course at any point in time during the race. This beacon will be linked to an "Adopt a Mile" donation option on the campaign website, which will allow supporters to choose to sponsor any mile of the journey. Once Mary hits the sponsored mile, the name and message specified by the mile adoptee will be displayed on the campaign's homepage, along with a huge thank-you from Mary. By using this clever bit of automation Mary will be able to recognize and connect with supporters no matter where she is.
Mary has some other promotional opportunities in the works, including giving live interviews from the middle of the Pacific. She's exploring options for conducting live calls to avian-related conferences and radio stations that during the race, so she can give updates and take questions.
An Interesting Idea is Just the Start
It's safe to say that most nonprofits haven't crossed an ocean to raise awareness for their causes, but there are plenty of other clever campaign ideas out there. Just remember that whatever your next big idea is, a good idea is only the beginning of a successful fundraising effort. Even the most interesting fundraising ideas need to backed up by well thought out promotional and marketing activities to really take hold.
We think that Mary has chosen a truly intriguing way to raise funds for her cause and, perhaps more importantly, that she's off to a great start backing that idea up with the marketing resources she'll need to succeed. We'll be following this one closely as the journey nears!
To learn more about Project FlightPlan check out the website: www.maryrows.com.
---
Have an Interesting Fundraising Idea?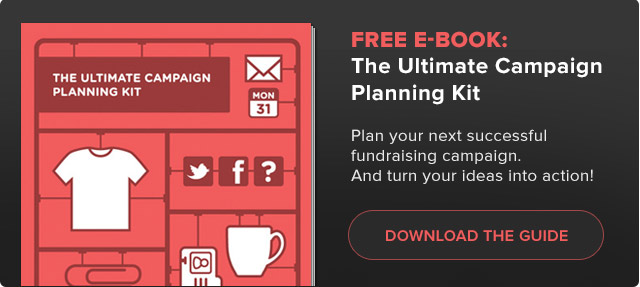 ---
Photo Credits:
maryrows.com
,
MonsieurLui
,
Kristopher Avila