Voices From the Sector: What Does Organizational Transparency Mean to You?
Reading Time:
7
minutes
In today's age of technology and hyper-connectivity, people expect and demand information at their fingertips. For social impact organizations, whose very operations depend on building trust with donors, this means that organizational transparency should be a priority. The more transparent you are with your fundraising community, the more likely its members will trust you and support your mission.
In order to increase organizational transparency, you need to first understand what it means. In an effort to learn more, we talked with three social impact organizations about what transparency means to them and how they bring it to their own operations.
Here, we have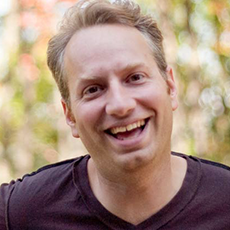 Billy Williams
Director of Strategic Partnerships, Nuru International—an organization working to end extreme poverty in remote rural communities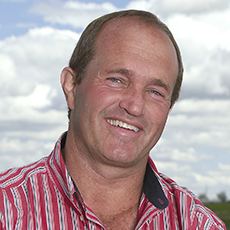 Pat Craig
Executive Director, Wild Animal Sanctuary—an organization that rescues and cares for ill-treated large carnivores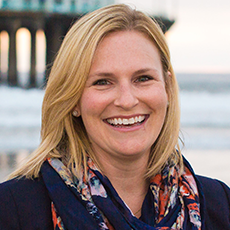 Page Sacks
Community Relations and Special Events Manager, Walk With Sally—an organization that supports children whose parents or siblings have cancer
---
What does organizational transparency mean to you?
​Williams, Nuru International: At Nuru, we believe organizational transparency means holding ourselves accountable to the people we serve, as well as to the rest of our stakeholders. I believe organizational transparency means sharing successes and failures, reporting with regard to mission and financial stewardship, conducting third party financial audits, and [maintaining] ongoing monitoring and evaluation of our programs. Transparency is a core value for us at Nuru.
Craig, Wild Animal Sanctuary: Organizational transparency is a critical part of being a responsible for-profit or nonprofit organization these days, as the public has grown to dislike anyone or any entity that avoids the truth or misleads them in any way.
Without transparency, an organization is sending the wrong message to those who are truly interested in what you do and how you do it.
Even people who are possibly looking to hurt your organization gain respect for what you do when you show you have nothing to hide, so it helps on both fronts. Most importantly, being transparent brings peace of mind, both to the organization and to everyone that comes in contact with that entity, as everyone can then focus on the good that your organization does rather than worrying if there is something they are missing.
Sacks, Walk With Sally: Transparency for Walk With Sally means being open and honest about how our organization is funded (nearly entirely through our fundraisers and events) and how that funding is attributed throughout the organization.
It also entails a bit of education on our part to help donors understand the true cost of offering a free service to families impacted by cancer.
The amount of manpower and time dedicated to recruiting, training, and retaining these relationships that we help create is often more difficult for donors to understand than a physical good, but that's where we have to continue to educate our donors.
---
How do you show donors what's really happening in the field?
Williams, Nuru International: Since its inception, Nuru has believed in the value of monitoring, evaluating, and publishing our results. In addition to blogs written throughout the year that provide snapshots, adjustments, and "real-time"​ reporting with regard to our activities on the ground in Kenya and Ethiopia, we also make our audited financials available on our website on our "transparency" tab.
We publish quarterly reports that give more analytical updates on the progress of all of our programs, and at the end of each year we publish an impact assessment for each of our programs in each country where we work. These impact assessments include recommended adjustments for each program moving forward.
We also make sure our 990s and annual reports are available for our donors on this same page.
---
What do you do after a campaign or initiative falls short of its goal? How do you communicate this to donors? ​
Williams, Nuru International: We have historically shared this information with our supporters through an array of means, including blogs, social media, quarterly reports, and our impact assessments.
Another value that shapes us at Nuru is "Fail Fast, Learn Fast." We believe in robustly testing new ideas, and taking responsible risks to promote innovation, because we believe that if we fail, we become better.
In the fight to end extreme poverty, there is no room for egos. We believe we must continuously learn and adapt.
We systematically challenge our own philosophies, methodologies, and biases to identify ways we can improve, and we try to learn from everyone with whom we come into contact.
Examples of this philosophy can be seen in this blog post from Jake Harriman, our CEO, and this post from former Nuru Team Leader in Kenya, Alex Martin.
Craig, Wild Animal Sanctuary: We always strive to be completely honest, forthcoming, and reverent whenever we have shortcomings or complete failures with campaigns or projects. In every case, we make sure to cover the issue in each genre of communications we have with supporters, including our quarterly newsletter, social media, website, and any other form utilized in relation to the issue or project at hand.
In many cases, we have chosen to refund donor contributions when events have any sort of glitch that prevents us from fulfilling 100 percent of promised goods or services. We have also advised supporters not to participate or contribute to events or campaigns that we feel would not be in their best interest.
In this day and age, nothing is guaranteed and people are tired of being misled or ripped off.
We go the extra mile to be the one organization they know will tell the truth no matter what, even if it casts an unfavorable light on our organization or forces us to lose funds already collected.
---
If you could increase transparency in one way within your organization, what would that be and why?
Sacks, Walk With Sally: We have actually been working on increasing our transparency throughout the organization over the past year.
We are often approached about how much is spent on our special events. Since this is our main source of funding, we do need to put a certain amount of emphasis on this area.
We have been able to show donors that over time our budgets have come down, our profits have increased, and we are continuously focused on maximizing our fundraising efforts at minimal cost.
We have also been making a concerted effort to continue to engage our donors on what our programs are accomplishing. We highlight our "friendships" and the impact that is being made on the lives of children who have family members with cancer. This continuous engagement helps our donors to truly get a feel for what and whom their donations are benefitting.
---
Where is the line between being transparent and sharing too much information?
Craig, Wild Animal Sanctuary: There is no line, as we are a nonprofit entity that belongs to the public and needs to be completely transparent. [That includes] everything from our financial documents being available and easy to find on our web site, to making every portion of our operation accessible to visitors so they do not feel we have certain things we'd like to hide.
It is critical for all organizations to have complete transparency regardless of the portion of the public that may misconstrue information they may not understand, or realize there is more to the story than what they may see at first glance.
Hiding information from people because you feel they may not take away what you would like them to is far worse than providing it and living with some of the negativity that may result.
Most people will have far greater respect for an organization that is willing to be completely transparent than for those that do a slick job of keeping certain information out of sight. Even the watchdog groups such as Charity Navigator and Guidestar give credence to organizations that bare all.
Sacks, Walk With Sally: This is an interesting question.
Being transparent in and of itself, means that you are not hiding anything.
So, we try to make everything available to donors, but at the same time, we aren't trying to force the information on people who are less interested in those details.
We have focused mainly on being transparent through our new website, with a section dedicated to transparency and financial details. This page shows some of the highlights and main statistics that the majority of donors like to know.
There is also the opportunity for those donors who want to dig even deeper to click through to some of the more complicated financial documents like our 990's or financial reports. It's not necessarily on our front page, but it is available to anyone who really wants to know.
That's the key to being transparent in this age of nonprofits: making your important documents available should anyone have questions. The majority of the time, the donors don't really seem to be clicking through and reading all of the details. They are comforted just knowing that you have nothing to hide.
---
However you choose to define and implement transparency, you're aiming to create open communication and build trust with your team and supporters. What does transparency mean to you? How do you bring it to your own organization? We'd love to hear about it in the comments below.
---
Turn New Donors Into Lifelong Supporters
---
Photo credit:
Wild Animal Sanctuary
Subscribe to the Classy Blog
Get the latest fundraising tips, trends, and ideas in your inbox.
Thank you for subscribing
You signed up for emails from Classy