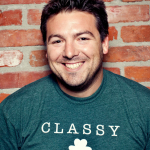 By Mike Spear
Director of Customer Growth
Full Webinar Available at Bottom of Post
There's a lot of data out there about fundraising best practices – everything from conventional metrics like new donor acquisition and dollars raised, to more out-of-the-box concepts like how the delivery of fundraising incentives can affect fundraiser behavior. We do our best to present a lot of this information on our blog, but it's difficult for a reader to distill a large volume of content (especially since it's distributed across many pages). And that's where webinars can really help. They provide a nice format to condense a lot of this best practice information into a digestible 45-minute timeframe.
We recently had the opportunity to partner with the Run Walk Ride Council on a webinar to share tips and best practices in Peer-to-Peer fundraising with nonprofit leaders from across the country. As the registrations began rolling in, it became clear that this would be no ordinary webinar. Among the registrants, were representatives from some of the most respected fundraising organizations around: Crohn's and Colitis Foundation, Team in Training, MADD, American Cancer Society, Alzheimer's Association, Livestrong, and Wounded Warrior Project to name a few. It was a veritable "who's who" of endurance fundraisers. At the end of the day, the interaction between all present turned out to be really great. Everyone, including us, walked away with some valuable insights.
Here are the top 5 takeaways from the session:
1. Break the Campaign up into Manageable Parts
Producing a Peer-to-Peer campaign that raises hundreds, thousands, or even millions of dollars can seem like a daunting task depending on your level of experience and the resources at your disposal. By breaking the campaign into manageable sections, and more importantly, achievable milestones, you will make it a lot easier to meet, and even exceed, your goals.
For example, how many supporters can you get to create fundraising pages, and by when? How many of them can you get to raise money, and what should the individual goal be? At what point should you shift your focus from getting people to start fundraising towards helping active fundraisers achieve their goals?
The timeline below outlines the campaign "phases" we recommend, and the webinar goes into even more detail, but you can help yourself out by planning specific milestones for each phase of the campaign and defining what "success" looks like at each stage.

2. Focus Your Marketing Efforts
Every donor or fundraiser has his or her own perspective and level of commitment. Make sure you're communicating with each type of participant in a way that's meaningful to them. Small donors, large donors, active fundraisers, and those who expressed interest but have been unsuccessful raising money each have their own set of concerns and challenges. Develop communication strategies that will help each of these groups feel good about their involvement, and empower them to contribute as much as they possibly can. Providing sample appeal letters or social media posts, educating them about the cause, and helping them compile lists of likely donors are just some of the things you can do to ensure fundraiser success. Weekly meetings and phone calls go a long way too!
3. Coach Your Fundraisers (Be Hands-On)
Donors give to people, not causes. With P2P fundraising, donors are giving because their friend or family member asked them to – in essence they are recommending your organization to their networks. Make sure your relationship with your fundraisers is strong, and that they have everything they need to be successful. Provide them with information about the cause, and work with them to develop their own, individualized strategy for reaching their fundraising goal. To help you out, we've created a free resource that nonprofits can share with their supporters to help them become better fundraisers.
4. Fundraising Incentives are NOT All Created Equal
Prizes, contests, and gifts for donations all make fantastic incentives, and they can go a long way towards helping your campaign raise more money and build community. However, if done poorly, these incentives can actually inhibit your efforts. Make sure that you frame incentives in a way that reinforces a connection to the cause. You aren't giving someone a free t-shirt, you're allowing supporters to spread awareness and become more effective activists. When you cast incentives in a way that aligns with your mission, you can more effectively boost engagement (and fundraising totals!).
| No | Yes |
| --- | --- |
| Gift Certificates | T-Shirts |
| Toys/Random Prizes | Site Visits |
| | Volunteer Trips/Opportunities |
| | Newsletter Feature |
5. Maximize Long-Term ROI
No campaign (even a Run Walk Ride event) happens in a vacuum. It's important to look at how each campaign relates to the others in your annual fundraising cycle. And it's important to measure your campaign ROI, not just from a financial standpoint, but by looking at how many new donors you acquired, and how many new people you reached, even if they didn't end up giving. It's also crucial to provide these people with additional ways to get involved. Thank them, share the impact their efforts have helped you achieve, and direct them towards year-round fundraising opportunities that they can manage on their own, like pledging an upcoming birthday or holiday party, doing another race, or becoming a volunteer. Creating a year-round fundraising community on your website will provide an avenue for your supporters to remain engaged between campaigns and empower them to take independent action like never before!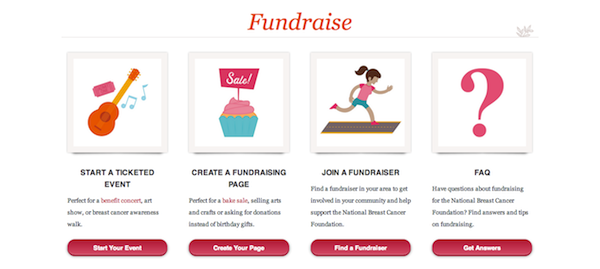 ---
The feedback we've gotten post-webinar has been fantastic, and we're planning many more webinars like this one in the coming months (so stay tuned!). In the meantime though, we invite you to check out the recording of this one. Just click below to get the full video and download the presentation slides!
We offer bi-weekly webinars highlighting the best ways to leverage our fundraising platform, and present "special" webinars like this one, featuring the top minds in the nonprofit sector at least once a month. Just subscribe to the blog to stay up to date with all upcoming sessions.

---
Photo Credit: Flickr User Akash k