Today, we're proud to welcome Room to Read to the Classy family. Room to Read has reached 10 million children since its founding in 2000. Its unique approach to literacy drives more young people to become educated and empowered members of their community.
To celebrate this growing organization, we sat down to a conversation with Room to Read's Chief Development Officer, Geetha Murali, to understand more about the organization's vision for the future.
Classy: Thank you for taking the time to answer some questions for us today. We couldn't be more excited about having such a meaningful organization on board with Classy and for the partnership ahead. There are many organizations that work on education, literacy, and, specifically, girls' education.
What's unique about Room to Read's approach to literacy and education?
Geetha Murali: Room to Read targets two critical milestones during children's school years that can dramatically impact children's lives and their future generations. We concentrate on literacy learning during 1st and 2nd grades because we know that once a child reaches 3rd grade without basic literacy skills, it is extremely difficult for the child to catch up. To us this means a child develops both the skills and the habit of reading which we believe together contribute to lifelong learning.
We also concentrate efforts during a girl's transition into secondary school in 6th and 7th grades when she has a high risk of dropping out of school because we believe that girls should have equal opportunities to maximize their potential. Furthermore, we know that wages for girls increase by 15 to 25 percent for each additional year a girl remains in secondary school.
How has this approach proved most successful?
Geetha Murali: To us, success is demonstrating scalable, high quality programs that governments can adopt, so that we can achieve the systematic change in education that we all want to see in the world.
We have impacted more than 10 million children by developing literacy skills and a habit of reading among primary school children and by supporting girls to complete secondary school with strong life skills.

Our Literacy Program has made a difference in over 18,500 government schools, and we have data showing children learn how to read with fluency and comprehension at a greater rate than they would without the presence of our program. Our Girls' Education Program supports more than 38,000 girls, and 93 percent either remained in school or graduated from secondary school in 2015.
Room to Read has set a goal to reach at least 15 million by 2020.
What role does technology play in Room to Read's fundraising strategies?
Geetha Murali: Our online fundraising activities continue to grow each year as new and existing supporters take action through personalized campaigns to invest in our programs. From groups like TechBikers organizing 200-mile bicycle rides to grieving parents supported by their community to build a network of libraries in their late son's memory, there is a groundswell of individuals and companies seeking to make an impact through Room to Read. The experience of online giving through focused campaigns and peer to peer activities is key to inspiring action.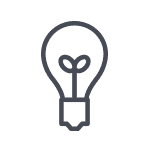 "The experience of online giving through focused campaigns and peer to peer activities is key to inspiring action.


We have identified the need for integrated technology solutions, particularly to manage community level support. Our partnership with Classy will offer a much needed solution to improve our efficiency, as we are currently working across five different peer-to-peer platforms globally.
How do you envision the Classy partnership fitting into these strategies?
Geetha Murali: The Classy partnership will provide our investors the same experience of online giving no matter where they are in the world, allowing us to offer cross-currency campaigns with the option to give in 10 different currencies.

If a multinational corporation wants to organize a fundraising competition among all of their offices around the world, we will now be able to offer one platform that can track progress of each group of staff giving in their local currency and provide a sum total tally of the global campaign. Or, if an individual wants to start a campaign and engage family and friends living around the world, supporters can give in their own currency with local tax benefits where possible.

With a global network of volunteer chapters and passionate fundraisers who are committed to our mission, Room to Read will greatly benefit from the dynamic self-serve functionality Classy's platform will offer and can proactively approach peer-to-peer fundraising as an efficient revenue stream.
Read the Official Press Release here.
How is international growth a key part of Room to Read's strategy and how do you see Classy involved as a technology platform?
Geetha Murali: International fundraising enriches our organization by connecting many new investors to our work and by developing a sense of global community that is collectively addressing major global challenges. As a global organization, we project that 54 percent of our 2016 revenue will source from outside of North America and our financial model projects significant growth over the next several years.

With Classy as a partner, we are more confident than ever that we can leverage the potential in our international network of supporters to reach our goals while also ensuring that our supporters have the best possible experience working with Room to Read.
We love your ambition to reach 15 million children by 2020. What do you see as the critical requirements for growth?
Geetha Murali: If we are going to remain on track to impact an additional one million children each year, we must maintain sustainable revenue growth to meet our program demand. At the center of our strategy to reach our goal is fundraising efficiency. Automating processes to maximize revenue and keeping our investors connected to our work is essential. We have surpassed $50 million in annual revenue, achieving a financial scale that few nonprofits ever reach and by improving our donor engagement strategies (the Classy platform will play a key role), we will continue reaching our milestones for growth.