Why Customer Service Really Matters to Nonprofit Organizations
Customer service is built in to the for-profit sector. Businesses have one main party to please: the customer. But it gets a little complicated for nonprofit organizations. While they exist to meet the needs of their constituents, they also have to cultivate strong relationships with the donors who fund their programs. Many organizations continue to struggle with the latter, resulting in donor attrition.
To combat this problem, nonprofits can take a few customer service pointers to provide the right care, to the right people, to boost donor loyalty.
"It is the customer who pays the wages." – Henry Ford
Adjusting the lens on this adage for the social sector, it's the donor who funds your mission. But unlike for-profits, which serve a customer who receives a product or service in exchange for dollars, donors who fund nonprofit programs likely do not directly experience the services they're paying for. This makes it vital for nonprofits to fill the product-service satisfaction void with the simplest donor retentiontip of all time: effective communication.
Research has shown that around 53% of donors who failed to support an organization more than once did so because the nonprofit lacked effective communication.
Ultimately, people are impacted by the emotional connections they create with others. This keeps them attached and attentive to the second party. Storytelling, e-mail marketing, social media outreach, and any additional, more creative methods to keeping donors engaged with the mission they help fuel will build the level of donor satisfaction necessary to deepen engagement with your cause.
Trust is your new marketing asset
There are hundreds of worthwhile causes people can choose to support, and with the ever-increasing number of nonprofits out there, there are probably a number of organizations advocating for similar causes – and soliciting donations. So how are you grabbing donors' attention, and getting them to commit to your organization?
Outstanding customer service has famously distinguished Zappos, an online shoe and clothing retailer, from hundreds of other competitors. Their tagline, "Powered by Service," speaks to just how important customer happiness is to the core of their operations.
Zappos focuses on increasing customers' lifetime value and encouraging word-of-mouth marketing by investing in stellar customer service, a practice that has rewarded them with incredible returns inloyalty.
Returning customers not only order approximately 2.5 times more than first-time customers, but they also make up 70 to 75 percent of Zappos purchases.
Similarly, nonprofits can set themselves apart by providing the best "donor service" out there through effective communication, positive reinforcement, and delight.
You can surprise supporters by exceeding their expectations, and creating a unique rapport and trust that will impact their desire to stay involved with your organization. This emotional connection will also compel supporters to spread your message. Here are 4 ways you can invest in a donor experience that will innately improve the level at which people connect with and support your cause.
1. Delight donors into loyalty
So what's the key to connecting emotionally with supporters? For Zappos, they strive to "wow" their customers. They define it as being "unconventional and innovative," exceeding expectations, and going to whatever lengths necessary to create an emotional impact. In the same vein, nonprofits can "delight" their donors.
Set your organization apart by finding ways to inspire your donors in a personalized, targeted way. Rather than making each message an ask, or a story about people in need, throw in some playful surprises that exceed what donors expect from you. Whether you weave humor into your e-mails, film a creative Vine or Instagram video, or tweet personalized thank you's to donors, infusing some fun into your communication strategy can create emotional connections that drive deeper engagement with your organization.
2. Empower your staff to be happiness heroes
Zappos builds customer advocacy into their company culture. It is a quantifiable measure of employee performance, and staff members are rewarded for going above and beyond for customers. In turn, they are empowered to be adventurous, creative, and open-minded to deliver happiness to their clients.
If you're making donor delight a part of your core values, make sure your team knows how they're empowered to address this priority. Engrain it into your organization's culture and encourage your staff to embed effective, personalized communication into their work philosophy. Give staff the liberty to use their creativity to improve donor loyalty, whether that's through e-mail marketing, volunteer management, or fundraising strategies. Not only will this keep donor delight top of mind throughout your organization, but it will also make your team members feel valued and inspired to bring their best to work.
3. Seat your donor in the empty chair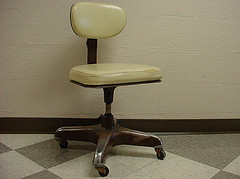 The next pointer comes from the world's largest online retailer, Amazon.com. According to the 2012 American Customer Satisfaction Index, the company topped customer satisfaction ratings among all retailers. Even during the early days of Amazon, CEO Jeff Bezos would decide the direction of the company with the customer as a top priority.
During meetings, he would bring an empty chair to the boardroom and tell his top executives to account for the most important person in the room: the customer.
Nonprofits can also enhance donors' sense of access to their internal processes by prioritizing transparency. Are you clearly informing supporters where donations are going? Do they understand how their gifts are moving the needle towards your organization's goals? Are they aware of the progress and results of your campaigns?
AN EXAMPLE …
After their latest #zeroLRA fundraising campaign, Invisible Children wrote a detailed blog post breaking down the campaign's performance and its implications. After revealing they didn't reach their goals, they go on to explain the organization's plans to scale back, its plan of action for the future, and the factors that were considered in making these funding decisions. This transparency opens up the curtains and brings supporters into the organization's decision-making processes, even when the truth is tough. It increases donors' sense of involvement, importance and, above all, strengthens trust.
Whether it's through a blog post, newsletter, or e-mail, demonstrate how supporters' donations are being used. Operate as if your donors are in the room, and make them feel like they are too.
4. Be data-driven
According to Bezos, a data-driven approach to customer satisfaction allows him to realize new, innovative ways to please Amazon customers and enables him take well-calculated strategic risks. Building a data-centric culture enables nonprofits to better understand their donors and interact with them in targeted ways.
Essentially, being data-driven enables you to proactively strengthen engagement, rather than wait for trust to improve on its own. And with the many CRM and data-tracking software options available, organizations can easily leverage the right resources to effectively manage their relationships with donors, track donor trends and interactions, and personalize communication.
You can analyze data to determine exactly when to reach out to major donors, or what to post on which social media platform. It can help you create targeted communication strategies, and follow up with meaningful engagement. With data backing your decisions, you can show supporters that you understand them and the way they want to engage with your organization.
Happiness Isn't Just for Consumers, It's for Givers Too!
At the end of the day, donors want to feel valued. Like in any other relationship, this is achieved through intentional and personalized communication. By reaching out to supporters and delivering great "customer service", nonprofits can greatly improve their donor retention efforts. Most importantly, the lasting support procured by donor happiness drives vital programs and services to your organization's constituents on the ground.
Have an Idea for a Fundraising Campaign?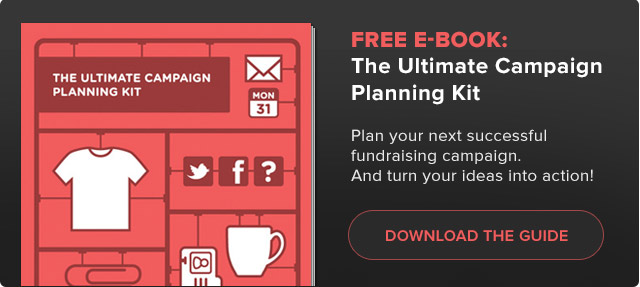 Subscribe to the Classy Blog
Get the latest fundraising tips, trends, and ideas in your inbox.
Thank you for subscribing
You signed up for emails from Classy