World Concern and its team of passionate humanitarians extend opportunity and hope to people facing the most extreme forms of poverty. Their programs create sustainable, lasting change that improves the lives of people living in some of the poorest countries in the world.
One of World Concern's primary goals is to prevent human trafficking and the exploitation of women and children. For the past 6 years, World Concern has hosted a 5K race in Seattle, Washington to raise money for this cause. Year over year this event has grown in size, and so has the amount of money raised by participants.
This year, World Concern didn't just meet their fundraising goal, they exceeded it. The 6th Annual "Free Them 5K" sold out and 1,500 participants raised $169,000 in support of the fight to end human trafficking. Cathy Herholdt, World Concern's Communication Officer, shared how they prepared for the annual event and some new ideas that motivated fundraisers to do more.
This year World Concern had to work to overcome barriers they hadn't faced in the past. The city put a cap on the number of participants allowed to register for the race, so there was more of an emphasis on fundraising …. Every dollar had to count.
What did World Concern do?
Last year, after participants registered online for the 5k, they were prompted with an optional request to create a peer-to-peer fundraising page. This year, thanks to the new registration + fundraising feature on StayClassy, all participants who registered for the race had their own peer-to-peer fundraising page automatically generated.
World Concern pre-created the content of the pages, laid in generic text and a Free Them 5K profile picture with their logo. Cathy explained that since the pages were already pre-populated, all the organization had to do was encourage participants to personalize and share their pages.
After the pages had been created, World Concern made sure fundraisers received some coaching on spreading the word. In one particular message, they articulated how easy it is to share the link to an individual peer-to-peer page on Facebook, Twitter, and through email. Participants were surprised to see how willing their family and friends were to give to the cause.
Before all participants had automatically created p2p fundraising pages, a majority of our donations were from a handful of donors, whereas this year a majority of fundraisers who shared their p2p pages received money and contributed to the overall goal.
Armed with the knowledge that the event was going to sell out this year, World Concern also adjusted their communication strategy to focus more on fundraising after the event sold out. There was a big push for participants to share their pages two to three weeks before the race, since it is typically harder to get people enthusiastic about an event a month or ahead of time. They also had advertisements on local radio stations and ongoing PSAs.
Top fundraisers were literally called out
World Concern also used a creative way to incentivize fundraisers to exceed their fundraising goals at different levels. Participants who fundraised $2,500 were given the opportunity to tour the local radio station owned by World Concern's parent organization.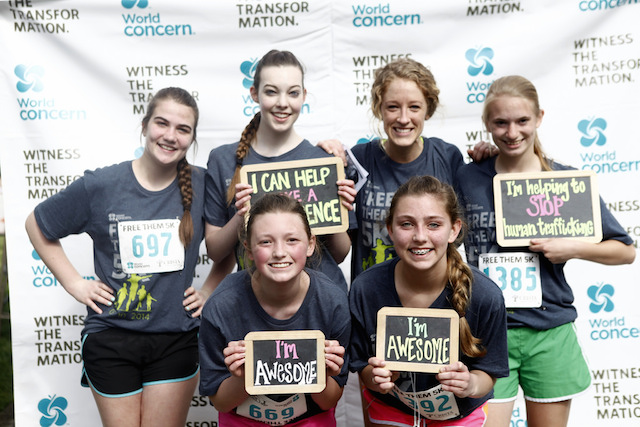 To push those who were close to meeting this goal, World Concern had one of the well-known on air radio personalities call the fundraisers and say something along the lines of, "Hey I see that you are doing a great job at raising money for World Concern and I would really like to give you a tour of the station if you can hit that next goal." Cathy said that people responded to this initiative really well and there was a big jump in donations from participants in the following days.
Extending the reach of a local event
This was the first year that World Concern introduced the idea of a virtual 5K. When participants went to register for the race, they could select a virtual option from a drop down menu and run their own 5K, anywhere in the world. World Concern ended up having teams in Virginia, Texas, and even China that registered for the event as virtual participants and then created their own fundraising pages.
Cathy explained that they are thinking about adopting this strategy to encourage more participation globally, versus hosting an entirely separate, localized event.
To see first-hand the progress World Concern made towards achieving this year's goals, visit the 6th Annual Free Them 5K fundraising page. Learn more about World Concern's humanitarian efforts by visiting their website.

---
Have an Idea for a Fundraising Campaign?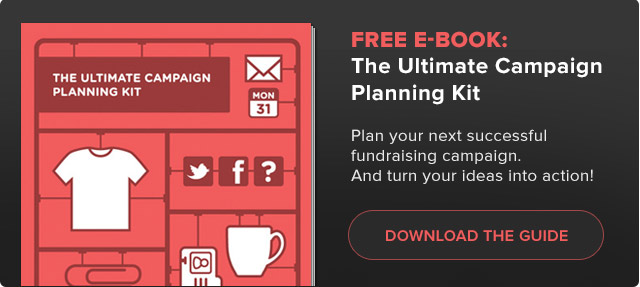 ---
Image Credits: World Concern