Overview
Cause Sector
Disaster Relief & Public Safety
Year-Over-Year Growth
+423.4%
Mission
To address the immediate and long-term needs of communities impacted by natural disasters. By listening to local people, and deploying their unique model of engaging volunteers to enable direct impact, they rebuild safe, resilient schools, homes, and other community infrastructure.
Website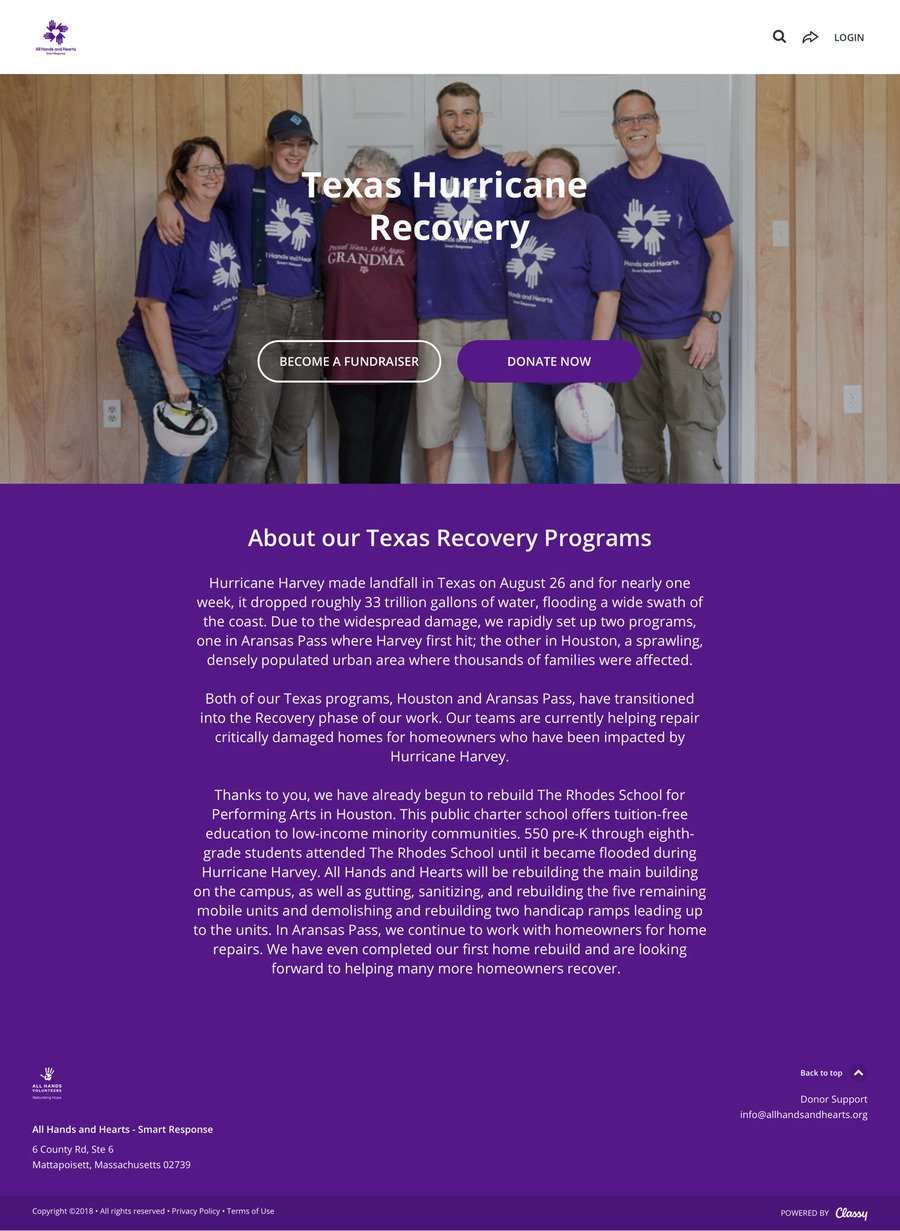 Top Campaign of 2017
Name
Texas Hurricane Recovery
Powered by
Need a fundraising platform that fits your nonprofit's unique needs? We're here for you.
Talk to an Expert
Growth Stats of 2017
+423.4%
Year-Over-Year Growth
Expand Your Geographical Donor Network
Growth Theme
Learn More