Overview
Cause Sector
Human Services
Year-Over-Year Growth
+85.62%
Mission
To make things better by making better things–helping kids around the world have better daily lives so that they can have every chance to succeed.
Website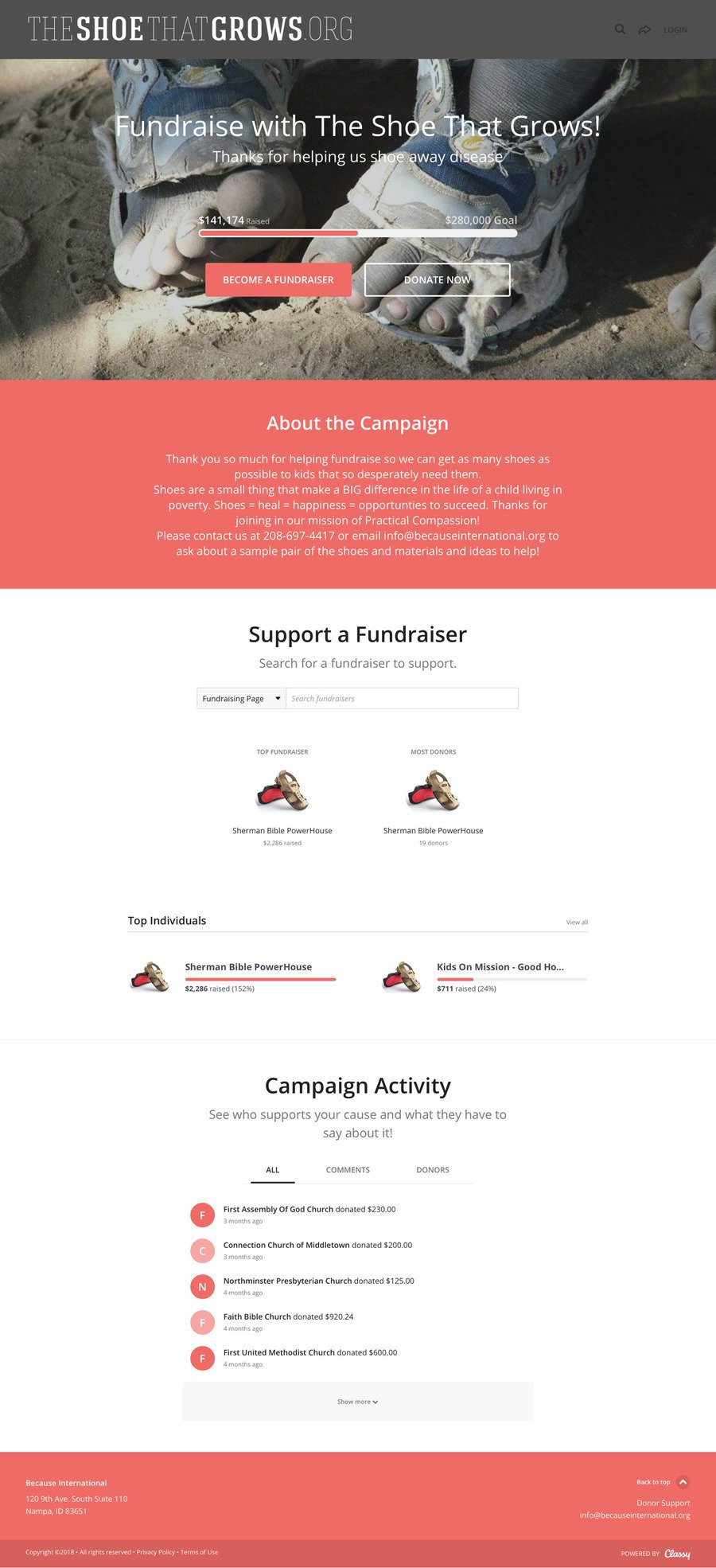 Top Campaign of 2017
Name
Vacation Bible School
Powered by
Need a fundraising platform that fits your nonprofit's unique needs? We're here for you.
Talk to an Expert
Growth Stats of 2017
+85.62%
Year-Over-Year Growth
Expand Your Geographical Donor Network
Growth Theme
Learn More