Overview
Cause Sector
Health & Well-Being
Year-Over-Year Growth
+53.45%
Mission
To eradicate cancer as a life-threatening disease in children by funding promising research that might otherwise go unfunded.
Website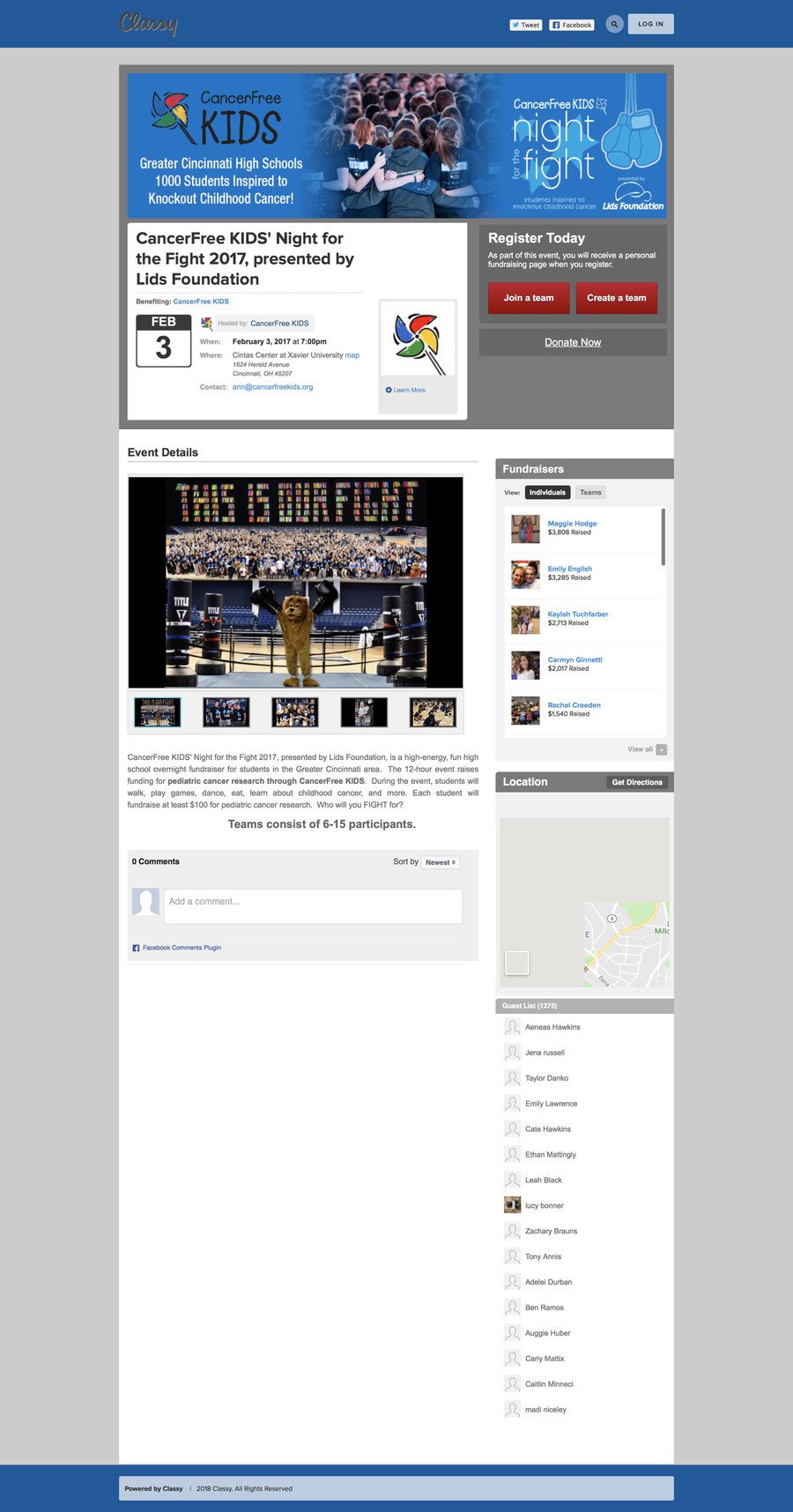 Top Campaign of 2017
Name
CancerFree KIDS' Night for the Fight 2017 presented by Lids Foundation
Type
Registration with Fundraising
Powered by
Need a fundraising platform that fits your nonprofit's unique needs? We're here for you.
Talk to an Expert
Growth Stats of 2017
+53.45%
Year-Over-Year Growth