Overview
Cause Sector
Health & Well-Being
Year-Over-Year Growth
+46.53%
Mission
To involve patients in developing disease discovery solutions through online disease-specific radio shows, patient education websites, and crowdfunding to raise funds for specific research projects.
Website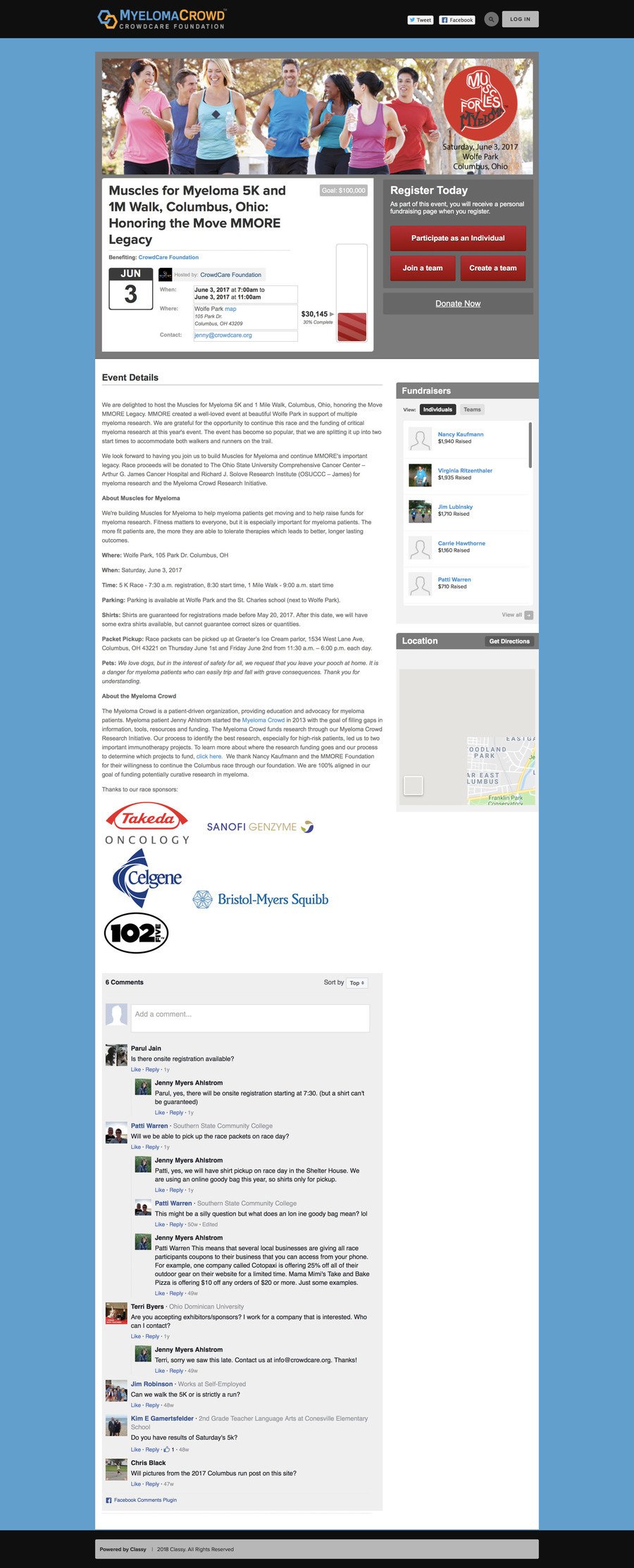 Top Campaign of 2017
Name
Muscles for Myeloma 5K and 1M Walk Columbus Ohio: Honoring the Move MMORE Legacy
Type
Registration with Fundraising
Powered by
Need a fundraising platform that fits your nonprofit's unique needs? We're here for you.
Talk to an Expert
Growth Stats of 2017
+46.53%
Year-Over-Year Growth