Overview
Year-Over-Year Growth
+48.46%
Mission
To champion the rights of communities to a Delaware River and tributary streams that are free-flowing, clean, healthy, and abundant with a diversity of life.
Website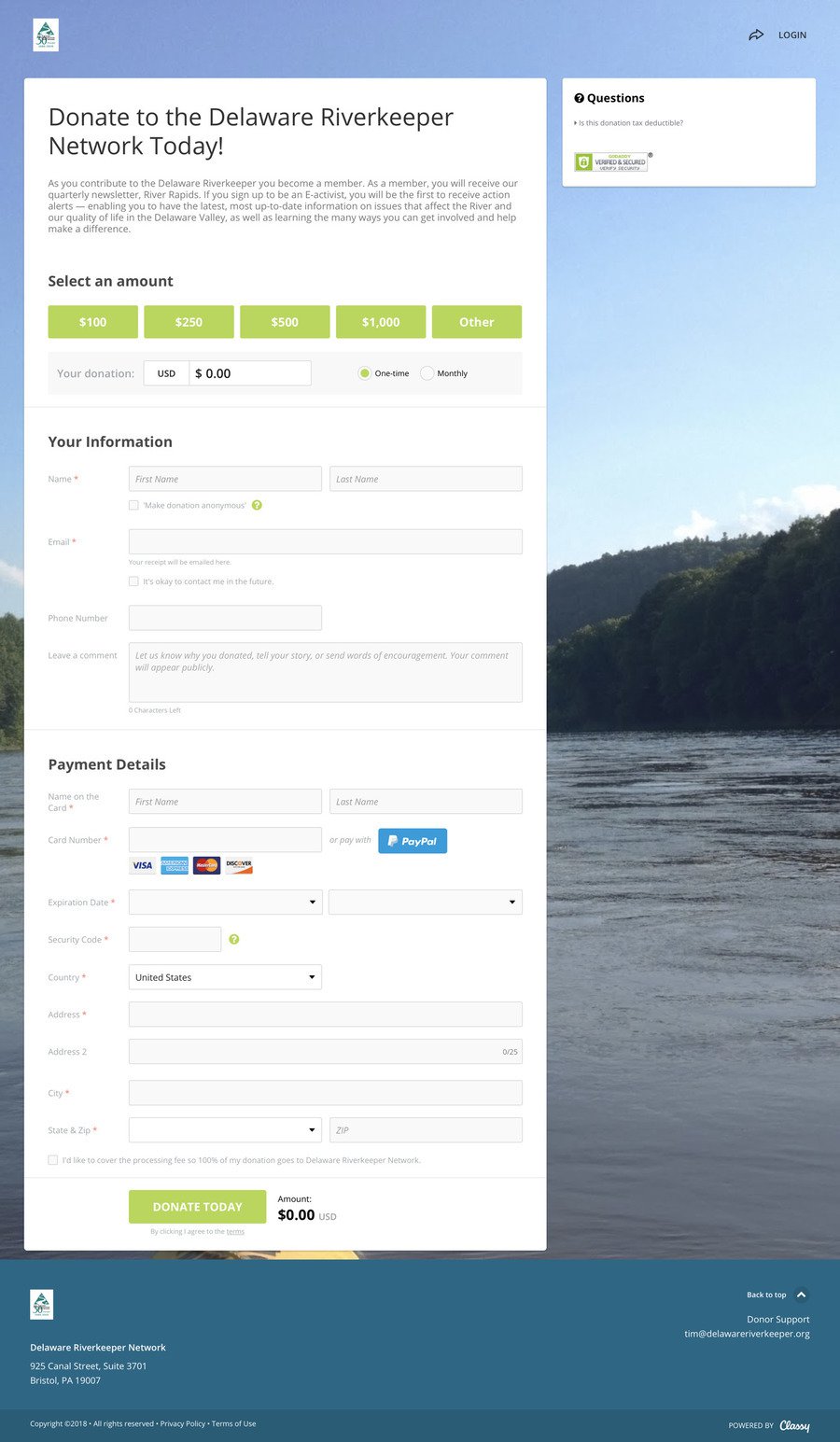 Top Campaign of 2017
Name
Donate to the Delaware Riverkeeper Network Today!
Powered by
Need a fundraising platform that fits your nonprofit's unique needs? We're here for you.
Talk to an Expert
Growth Stats of 2017
+48.46%
Year-Over-Year Growth