Overview
Cause Sector
Human Services
Year-Over-Year Growth
+38.36%
Mission
To serve high-risk, formerly gang-involved men and women with a continuum of free services and programs, and operates several social enterprises that serve as job-training sites.
Website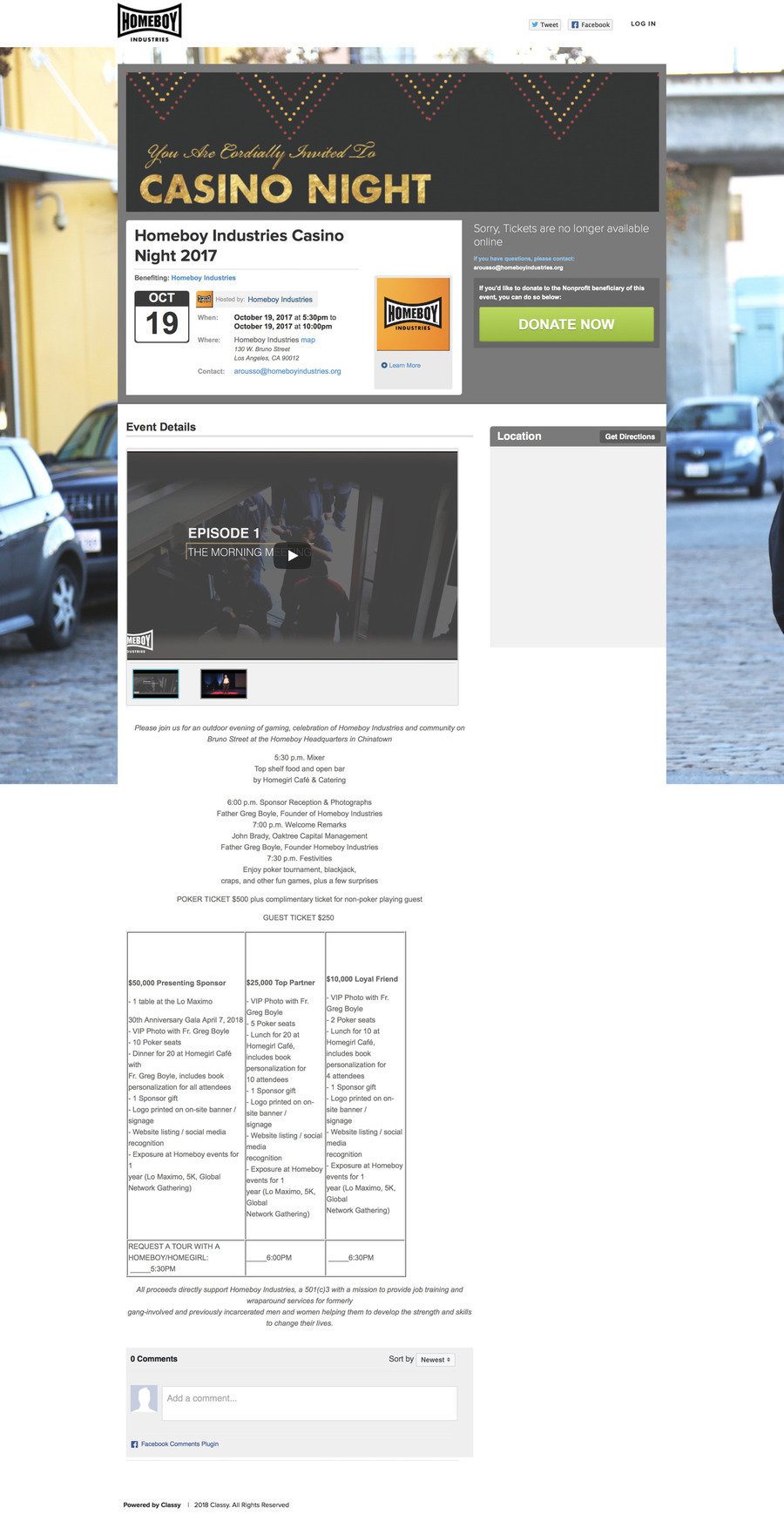 Top Campaign of 2017
Name
Homeboy Industries Casino Night 2017
Powered by
Need a fundraising platform that fits your nonprofit's unique needs? We're here for you.
Talk to an Expert
Growth Stats of 2017
+38.36%
Year-Over-Year Growth