Overview
Cause Sector
Disaster Relief
Year-Over-Year Growth
+202.12%
Mission
To support health and education programs in order to help children and families at home and abroad recover and thrive in the wake of disasters, disease, violence, and endemic poverty.
Website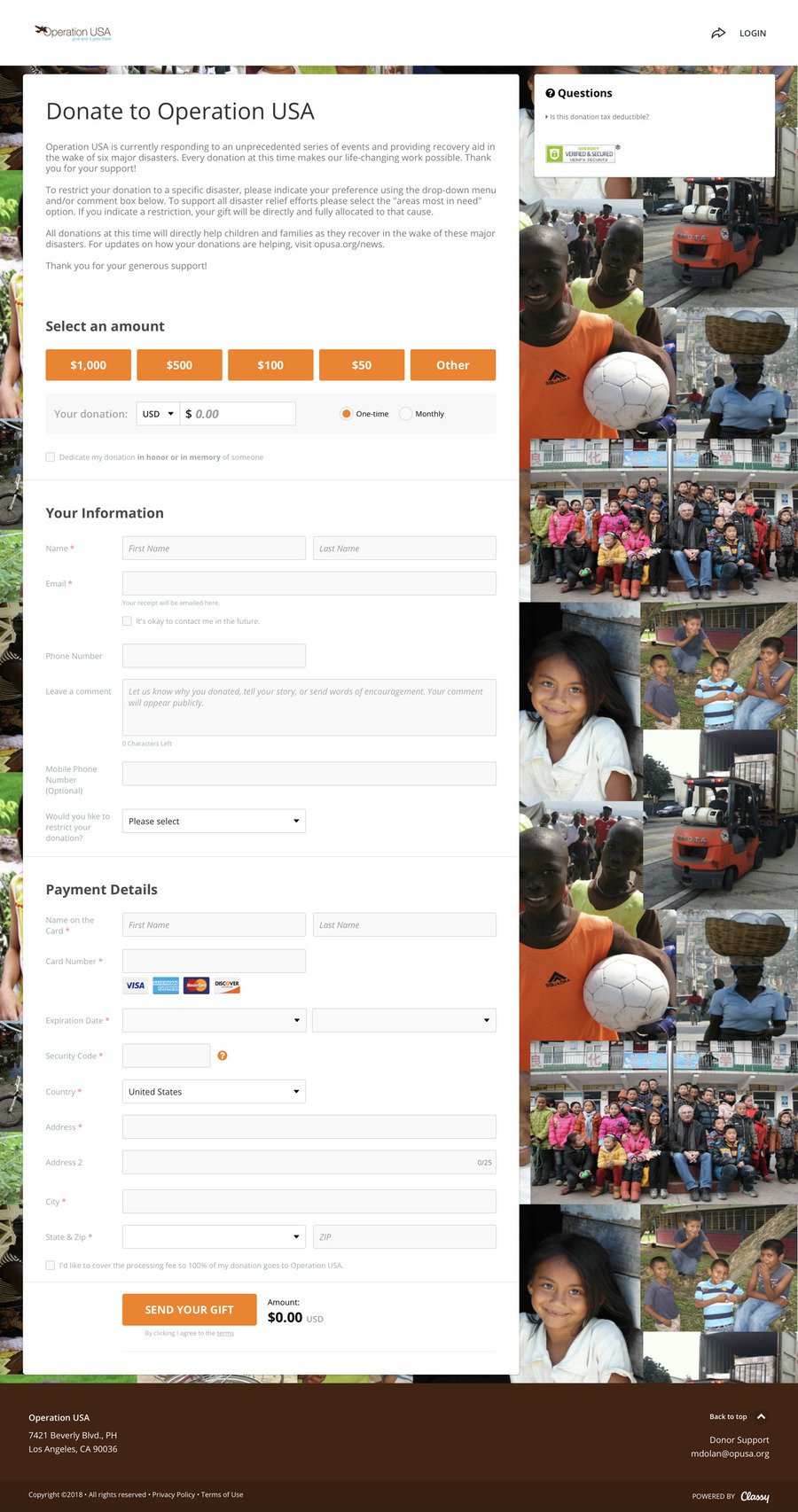 Top Campaign of 2017
Name
Operation USA Donation Page
Powered by
Need a fundraising platform that fits your nonprofit's unique needs? We're here for you.
Talk to an Expert
Growth Stats of 2017
+202.12%
Year-Over-Year Growth
Expand Your Geographical Donor Network
Growth Theme
Learn More