Overview
Cause Sector
Health & Well-Being
Year-Over-Year Growth
+50.02%
Mission
To empower young people with the knowledge, skills, and resources to make healthy decisions. They do this by training college students to teach a skills-based health curriculum in under-resourced high schools across the country.
Website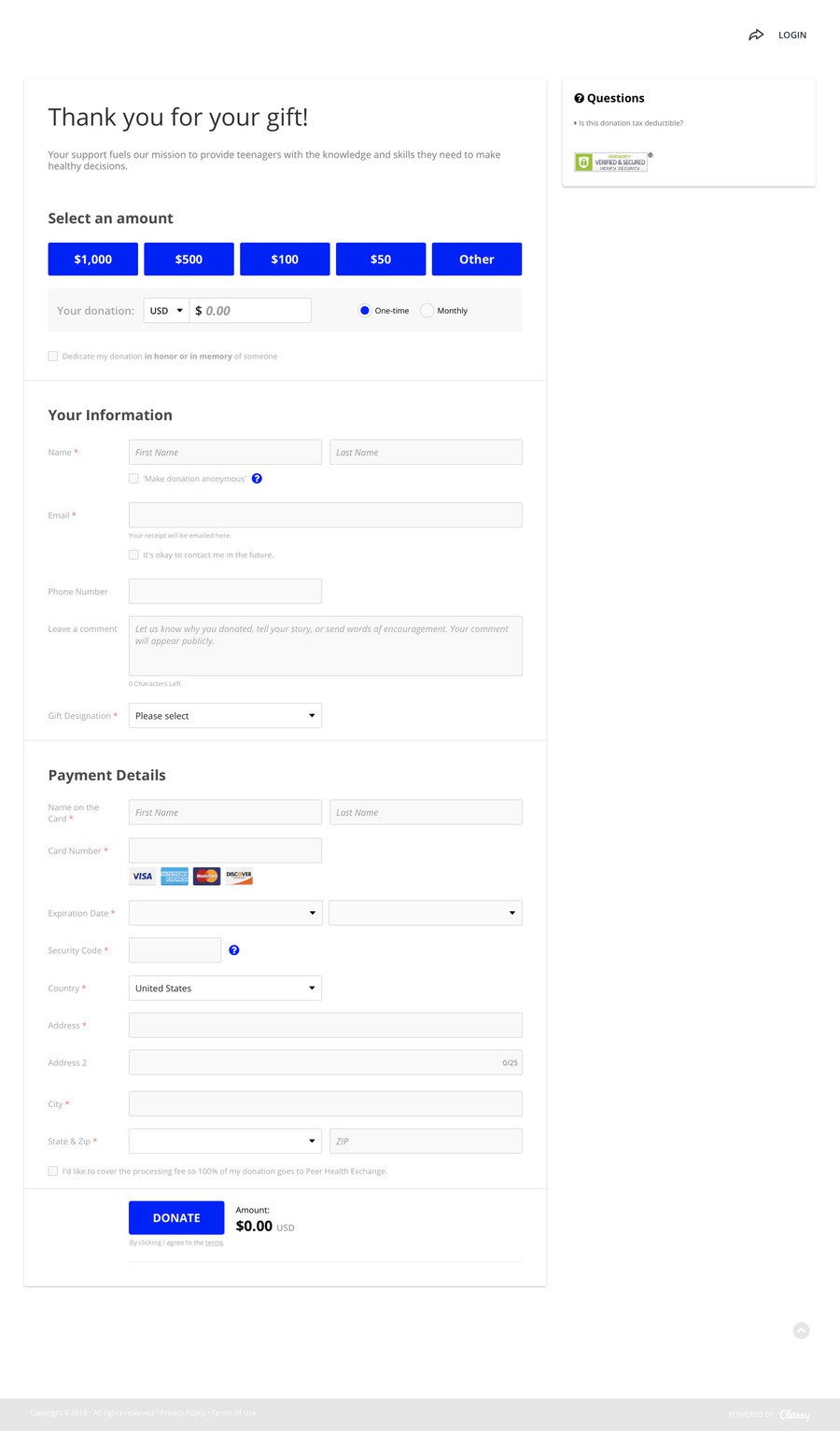 Top Campaign of 2017
Name
General Website Donations
Powered by
Need a fundraising platform that fits your nonprofit's unique needs? We're here for you.
Talk to an Expert
Growth Stats of 2017
+50.02%
Year-Over-Year Growth