Overview
Cause Sector
Human Rights & Social Justice
Year-Over-Year Growth
+126.34%
Mission
To raise legal defense funds to assist Indigenous Peoples who enforce their rights and title to protect their traditional territories. Through public education programs, RAVEN collaborates with Indigenous Peoples to eliminate environmental racism and foster greater understanding.
Website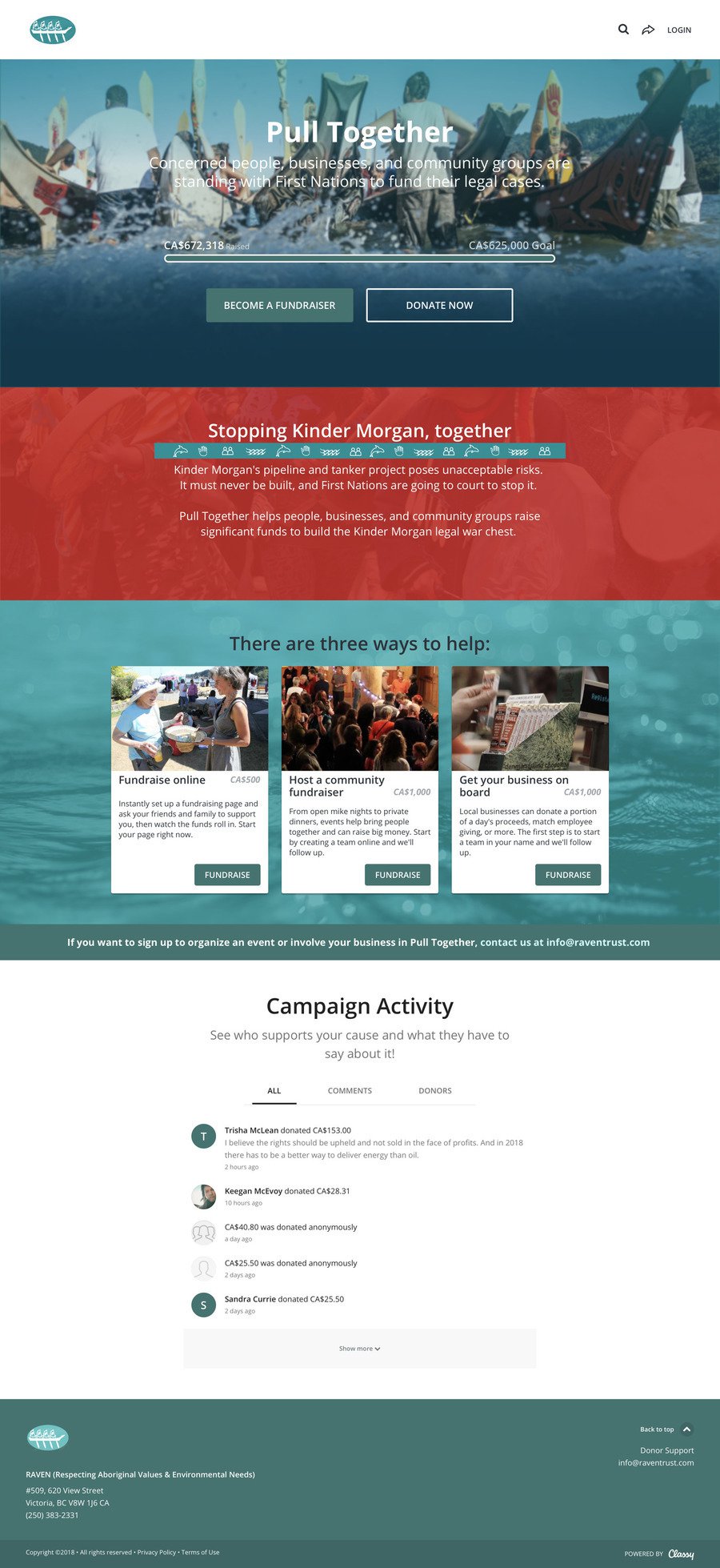 Top Campaign of 2017
Name
Pull Together: The People vs. Kinder Morgan
Powered by
Need a fundraising platform that fits your nonprofit's unique needs? We're here for you.
Talk to an Expert
Growth Stats of 2017
+126.34%
Year-Over-Year Growth