Overview
Cause Sector
Human Rights & Social Justice
Year-Over-Year Growth
+94.05%
Mission
To provide a safe and nurturing home for young women seeking rehabilitation from domestic sex trafficking. Redeeming Love is committed to the long term process of recovery and works to help survivors discover that every past can be redeemed, re-purposed, and made new.
Website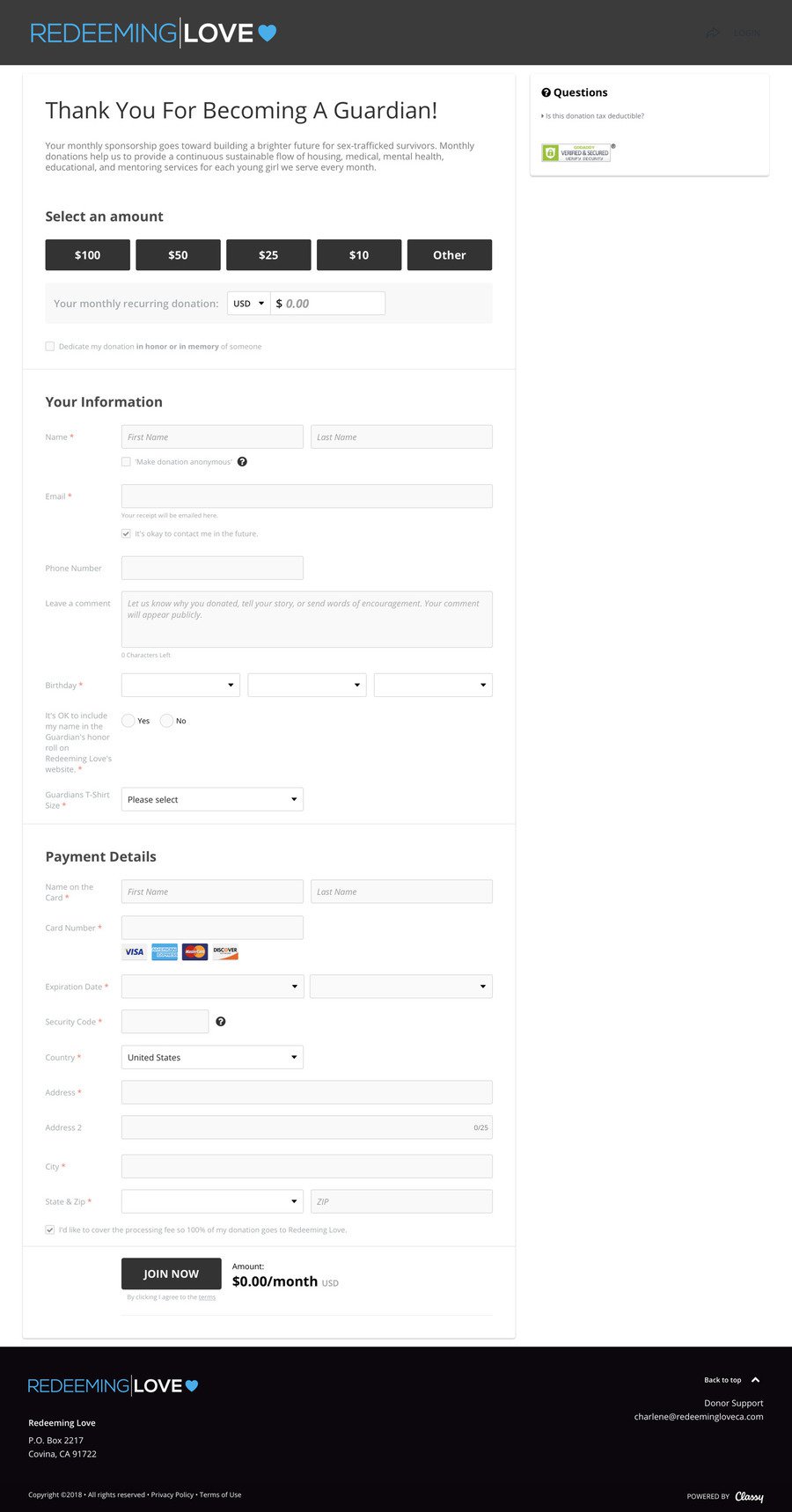 Top Campaign of 2017
Name
Guardians Donation Page
Powered by
Need a fundraising platform that fits your nonprofit's unique needs? We're here for you.
Talk to an Expert
Growth Stats of 2017
+94.05%
Year-Over-Year Growth
Grow Your Recurring Donor Pool
Growth Theme
Learn More