Overview
Cause Sector
Poverty & Hunger
Year-Over-Year Growth
+176.42%
Mission
To end hunger in our lifetime by providing food and life-changing aid to the world's most vulnerable and creating a global commitment to mobilize the necessary resources.
Website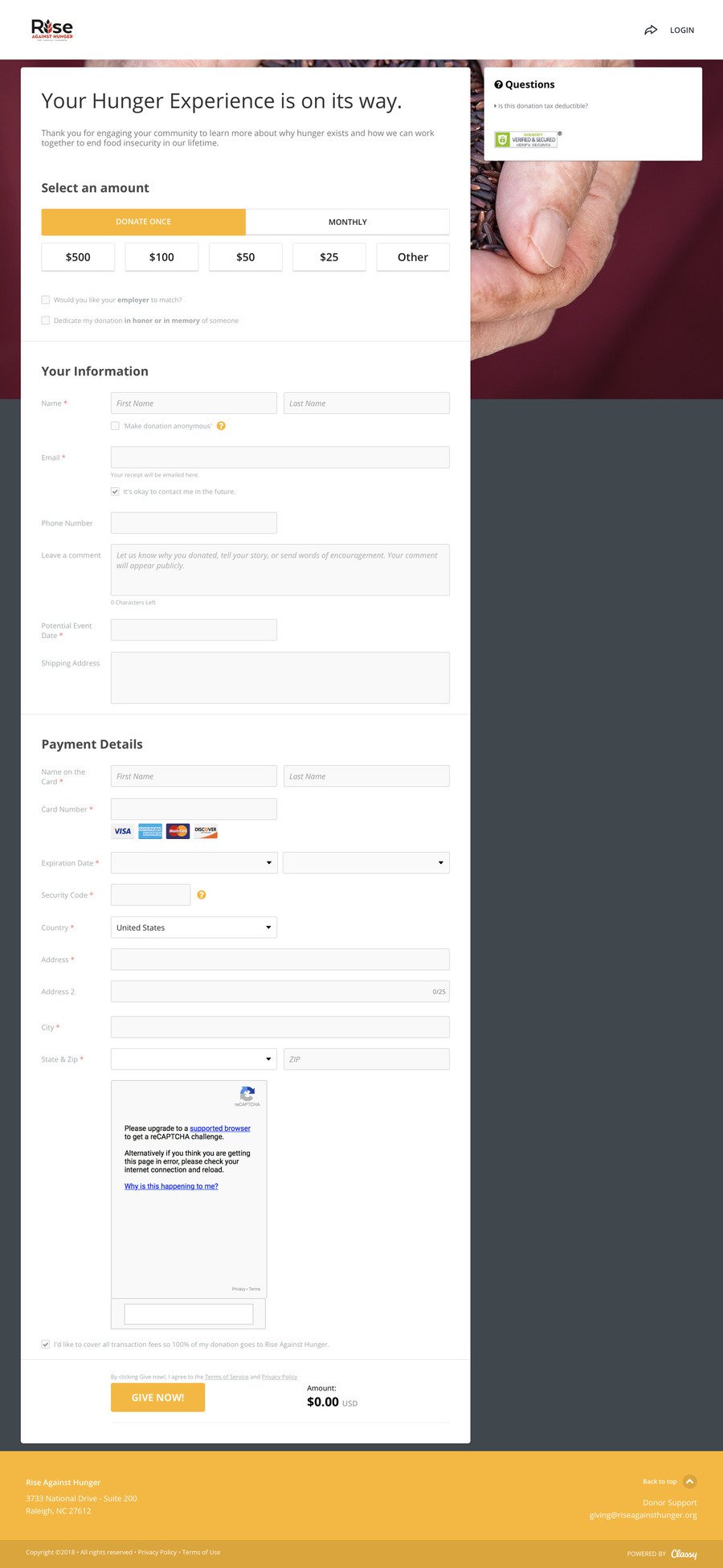 Top Campaign of 2017
Name
Hunger Experience Donation Page
Powered by
Need a fundraising platform that fits your nonprofit's unique needs? We're here for you.
Talk to an Expert
Growth Stats of 2017
+176.42%
Year-Over-Year Growth