Overview
Cause Sector
Active Duty & Veteran
Year-Over-Year Growth
+153.73%
Mission
To reduce the devastating effects of post-traumatic stress (PTS) for Active Duty Service Personnel, returning Warriors, First Responders, their families and their communities. We achieve this from a holistic approach through supportive and collaborative programs of education and personal development.
Website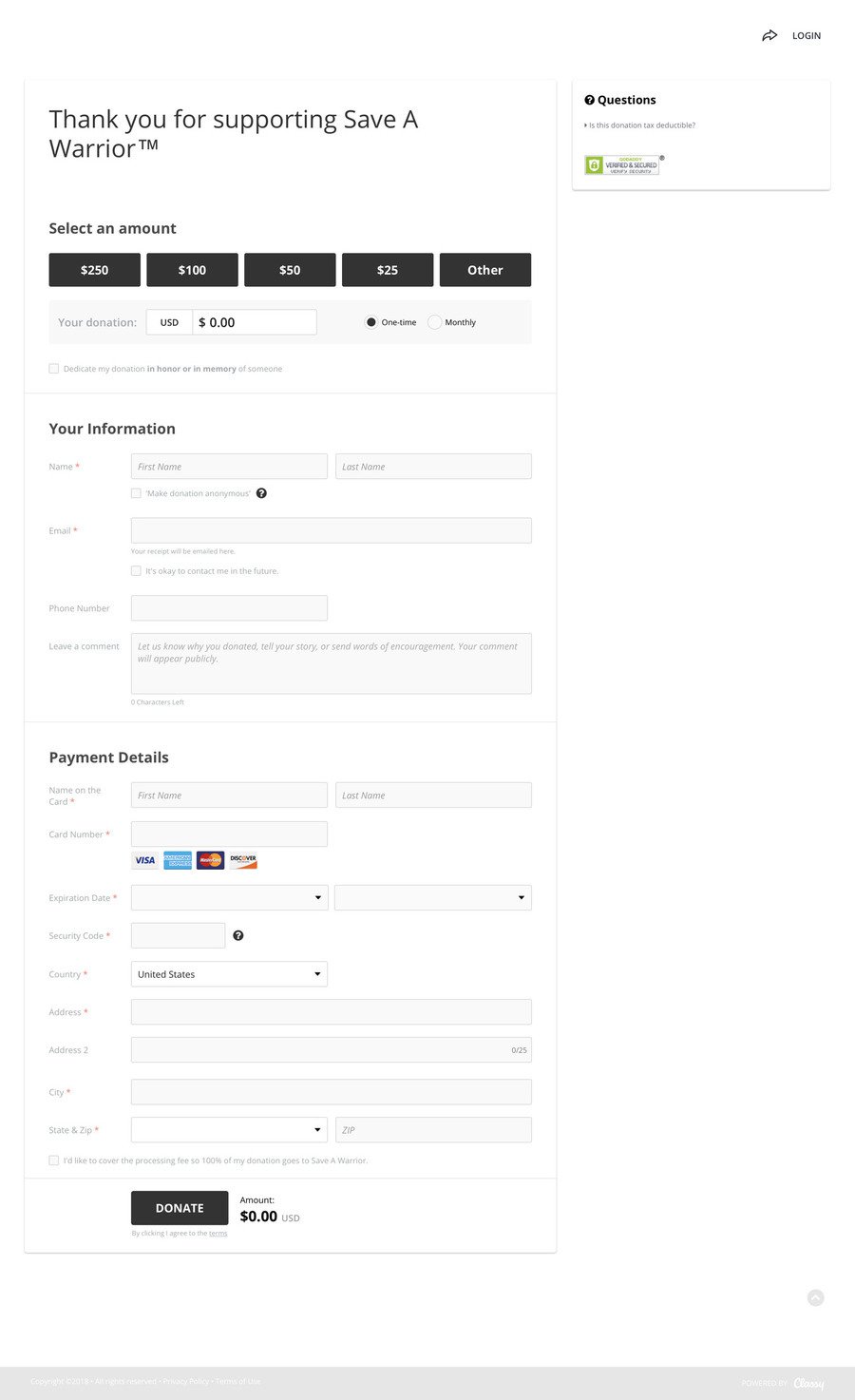 Top Campaign of 2017
Name
Save A Warrior - Save A Life
Powered by
Need a fundraising platform that fits your nonprofit's unique needs? We're here for you.
Talk to an Expert
Growth Stats of 2017
+153.73%
Year-Over-Year Growth