Overview
Cause Sector
Poverty & Hunger
Year-Over-Year Growth
+113.24%
Mission
To prepare and deliver nutritious meals to homebound seniors and other vulnerable residents across Los Angeles, regardless of age, illness, disability, race, religion, or ability to pay.
Website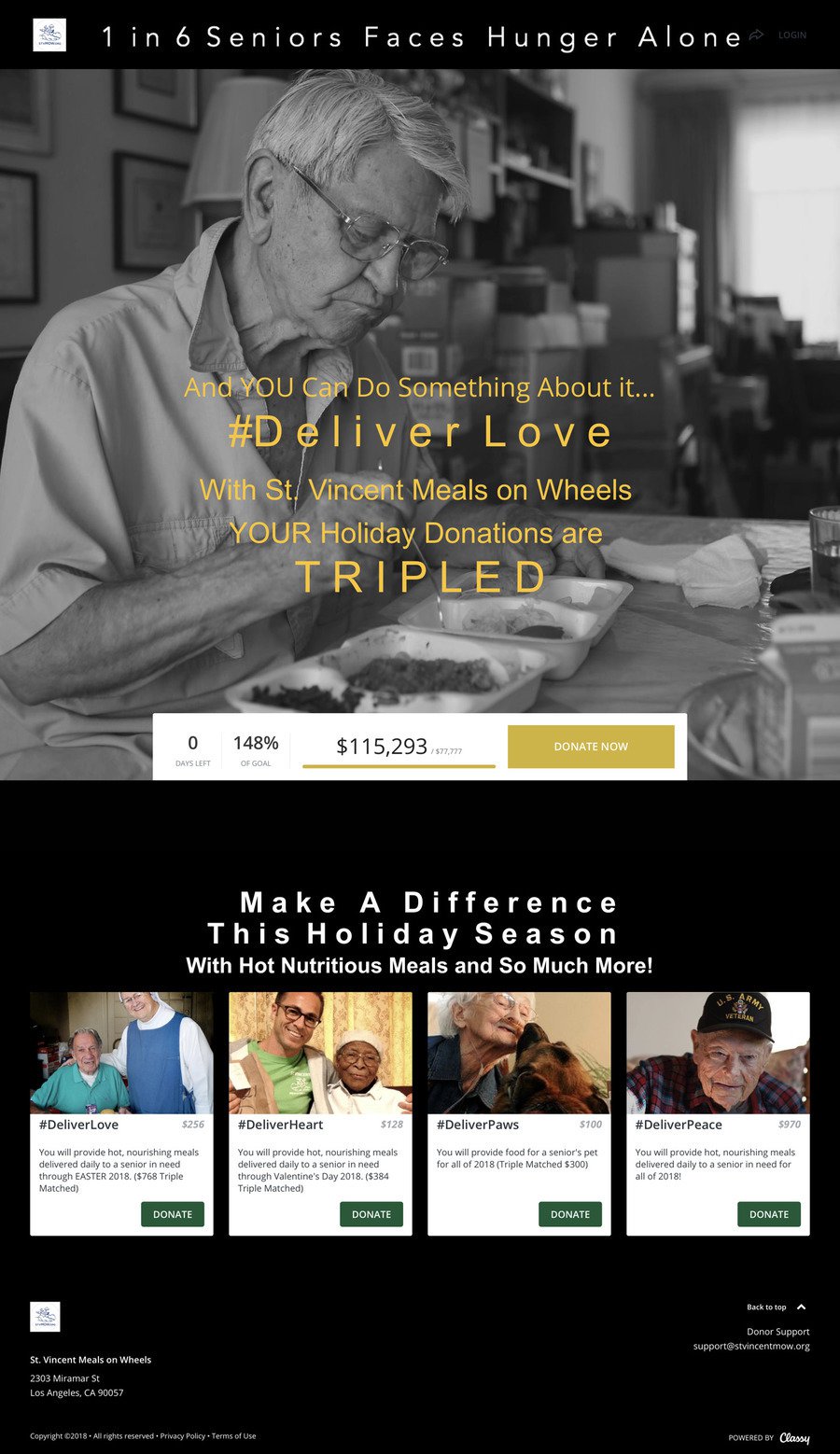 Top Campaign of 2017
Name
#Deliver Love to Homebound Seniors 2017
Powered by
Need a fundraising platform that fits your nonprofit's unique needs? We're here for you.
Talk to an Expert
Growth Stats of 2017
+113.24%
Year-Over-Year Growth