Overview
Cause Sector
Human Services
Year-Over-Year Growth
+63.84%
Mission
To support positive mentoring relationships between college women and pre-adolescent girls in underserved local communities to help raise ambition and combat the dangers of low self-esteem.
Website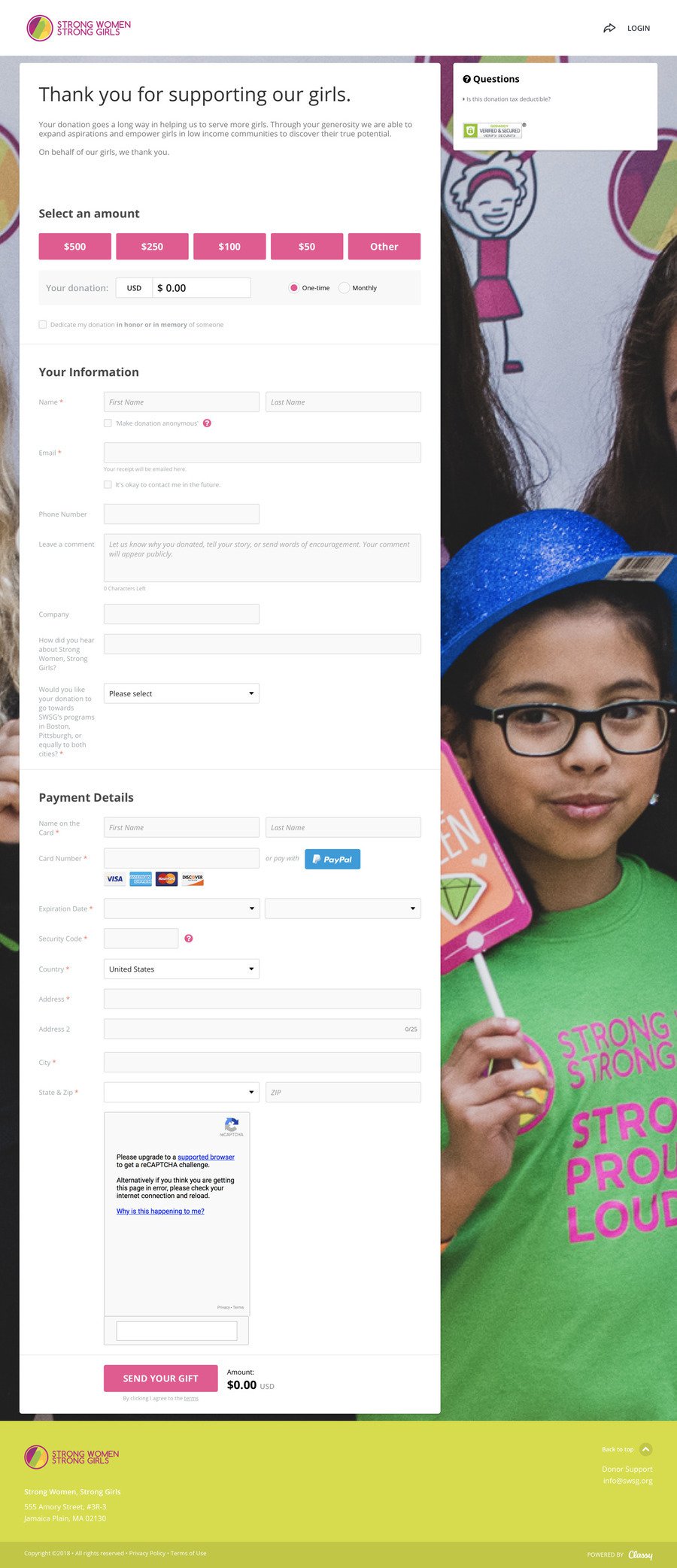 Top Campaign of 2017
Name
General Website Donations
Powered by
Need a fundraising platform that fits your nonprofit's unique needs? We're here for you.
Talk to an Expert
Growth Stats of 2017
+63.84%
Year-Over-Year Growth