Overview
Cause Sector
Health & Well-Being
Year-Over-Year Growth
+79.57%
Mission
To unite the grappling community to raise awareness and funds for people and organizations fighting cancer every day, ultimately tapping cancer out, once and for all.
Website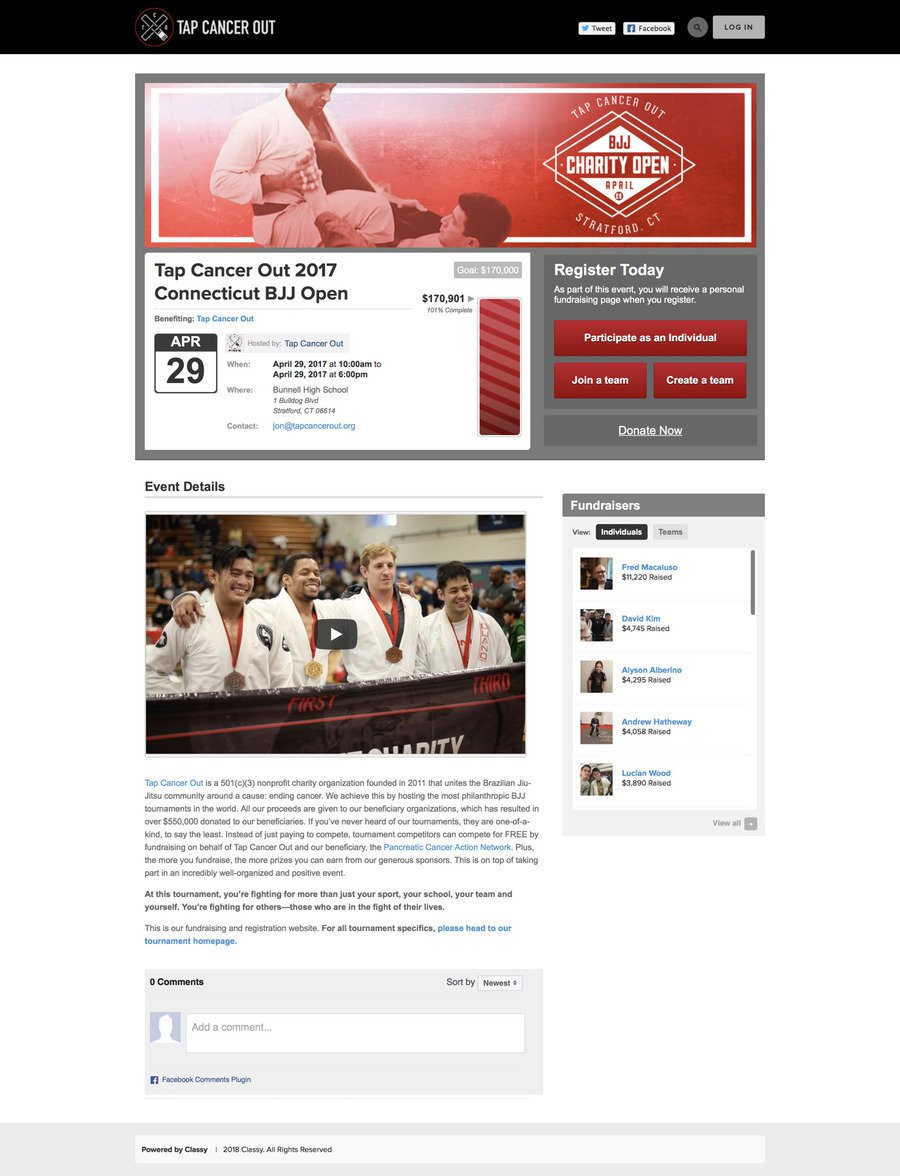 Top Campaign of 2017
Name
Tap Cancer Out 2017 Connecticut BJJ Open
Type
Registration with Fundraising
Powered by
Need a fundraising platform that fits your nonprofit's unique needs? We're here for you.
Talk to an Expert
Growth Stats of 2017
+79.57%
Year-Over-Year Growth