Overview
Cause Sector
Health & Well-Being
Year-Over-Year Growth
+89.99%
Mission
To create public awareness about heart healthy lifestyles. We are committed to placing "MIKEYS" (public access defibrillators) in as many high-risk locations as possible. Through The Mikey Network, the beat goes on.
Website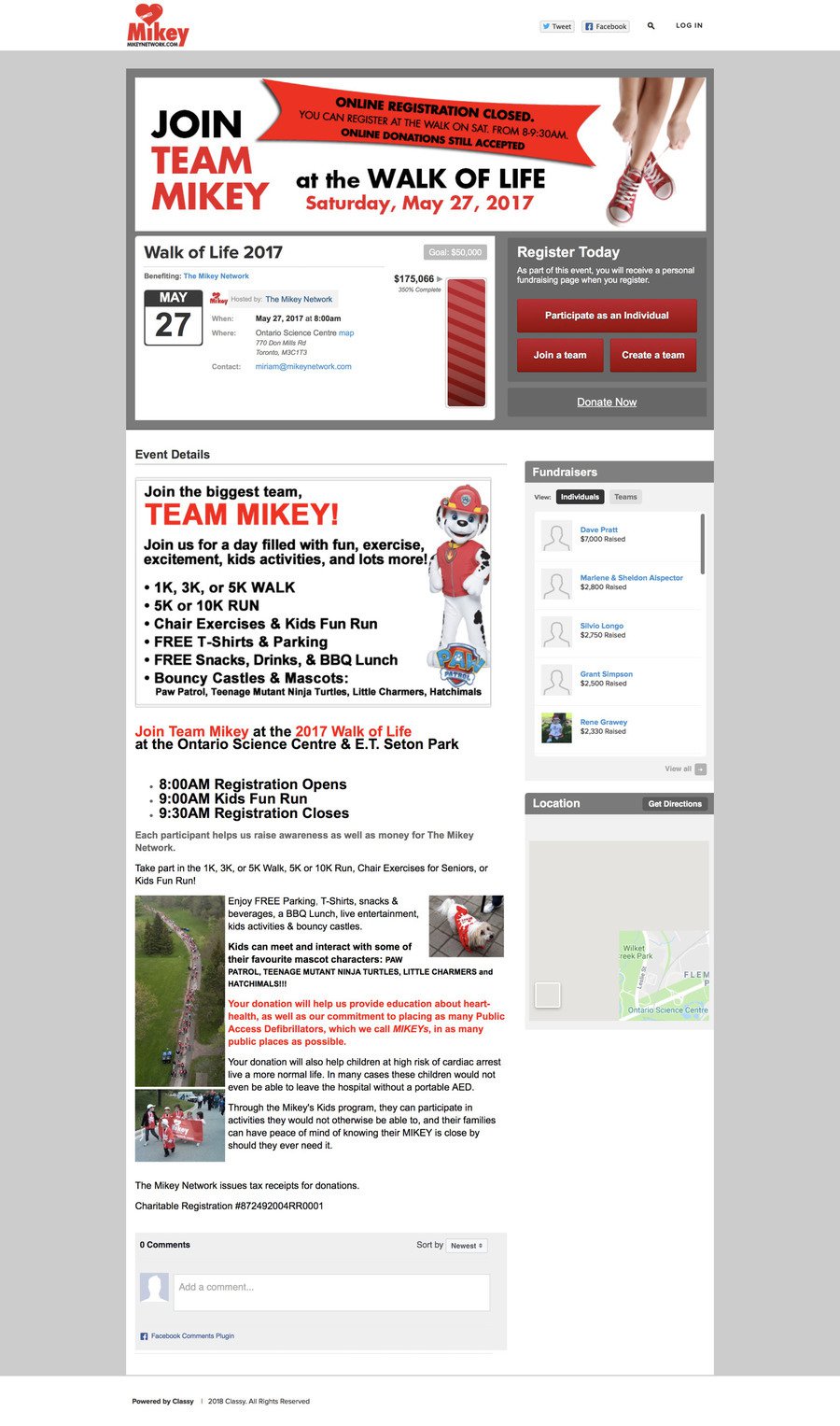 Top Campaign of 2017
Type
Registration with Fundraising
Powered by
Need a fundraising platform that fits your nonprofit's unique needs? We're here for you.
Talk to an Expert
Growth Stats of 2017
+89.99%
Year-Over-Year Growth