Overview
Year-Over-Year Growth
+71.19%
Mission
To inspire Jewish and Zionist youth from around the world to experience and embrace the diversity of the Jewish people in a joyful and diverse community while training them to become leaders who effect positive change for the Jewish people, Israel and the world.
Website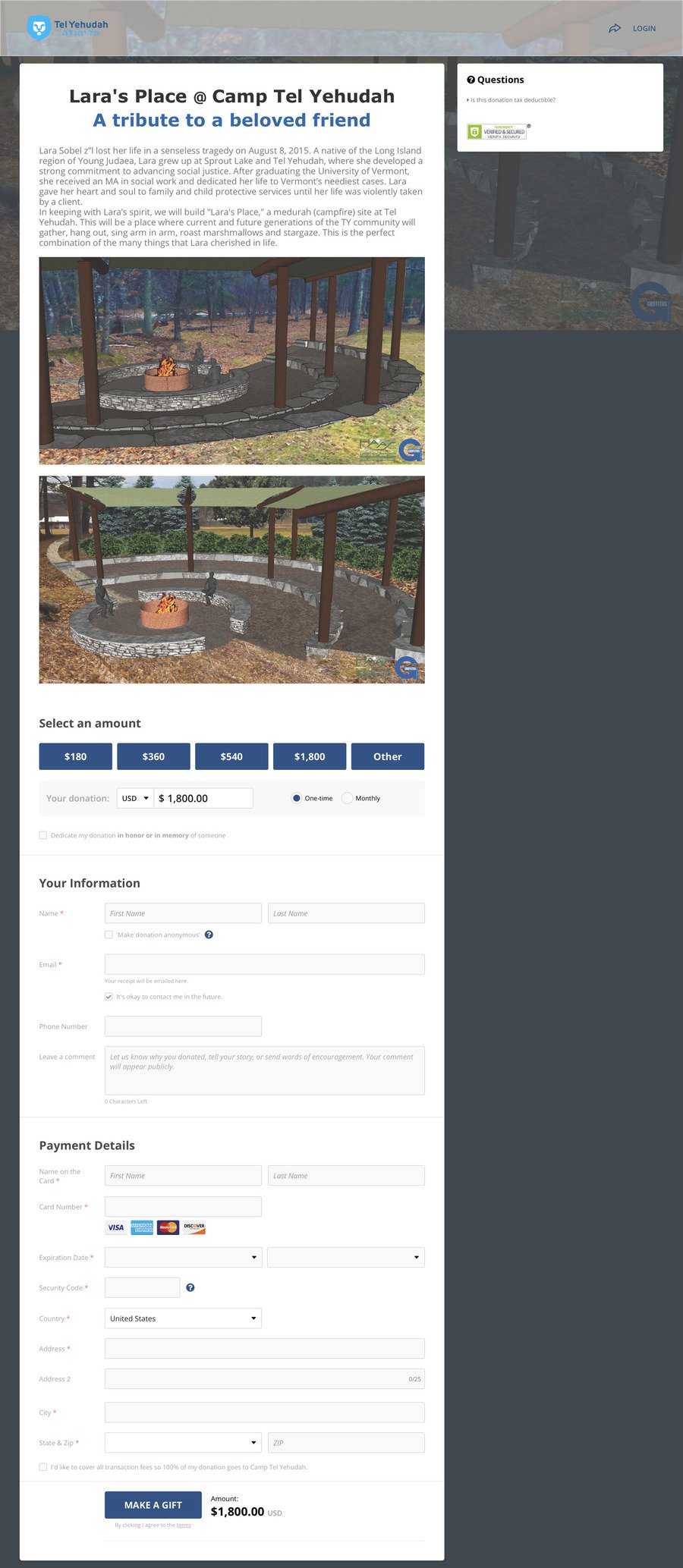 Top Campaign of 2017
Name
2017 Lara's Place Appeal
Powered by
Need a fundraising platform that fits your nonprofit's unique needs? We're here for you.
Talk to an Expert
Growth Stats of 2017
+71.19%
Year-Over-Year Growth