9:00 AM - 10:15 AM
Social Innovators: On the Frontlines of the World's Toughest Problems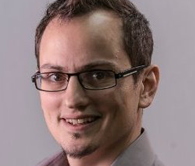 Saul Guerrero
Director of Nutrition at Action Against Hunger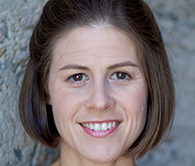 Lauren Reed
Staff Analyst at Qualcomm
To innovate is to demand more of ourselves, to strive for better outcomes than the status quo provides. We will kick off the Collaborative with inspiring changemakers who demonstrate the diverse landscape of social innovation. Their challenging ideas, disruptive technologies, and creative solutions to deeply entrenched social problems will show that better is possible—and it's within our reach.
10:30 AM - 11:30 AM
Building Resilient Communities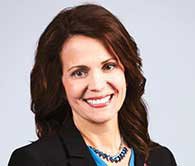 Laurie Barnett
Managing Director at Southwest Airlines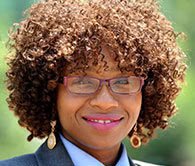 Atyia Martin
Chief Resilience Officer at City of Boston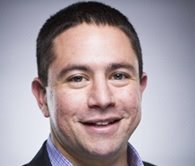 Aaron Scheinberg
Executive Director, Northeast at The Mission Continues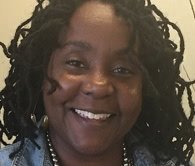 Malikah Berry
Chief Programs Officer at Points of Light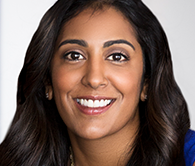 Megha Desai
President of the Desai Foundation
There has never been a more important time for building partnerships and unifying communities. In this session, we'll hear from leaders from across the social sector who are taking a proactive role in creating cohesive communities. Learn how corporations, NGOs, and local governments can take a more active role in this, and how we can all create a more resilient future.
10:30 AM - 11:30 AM
Unlocking Abundance: A Holistic Approach to Transformational Growth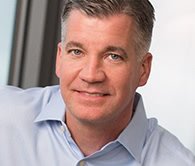 Jeff Shuck
Co-Leader at Plenty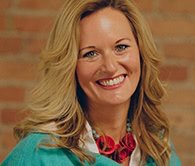 Jennifer Mulholland
Co-Leader at Plenty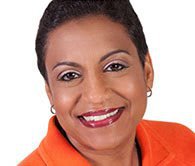 Stacey Stewart
President of March of Dimes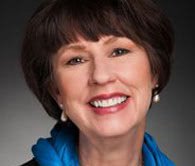 Betsy Gerdeman
SVP for Development Services at PBS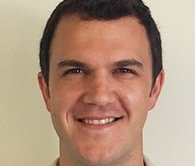 David Omenn
VP of Development at Global Citizen Year
Whether you're looking to create massive global change or experience personal transformation, one fundamental principle remains the same – growth is our natural state and made up of many elements. Join Plenty Co-Leaders, Jeff Shuck and Jennifer Mulholland, as they facilitate a meaningful and experiential discussion on the five essential keys driving transformational growth with industry leaders.
10:30 AM - 11:30 AM
Innovation in Human Rights and Social Justice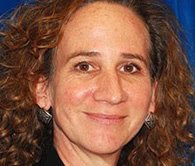 Lena Slachmuijlder
VP of Programs at Search for Common Ground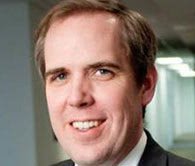 Blair Burns
SVP, Justice Operations at International Justice Mission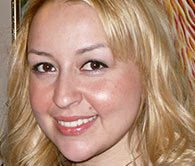 Hend Alhinnawi
Co-Founder of Humanitarian Tracker
Learn from three leaders who are working to fight social injustices across the U.S. and abroad. Their insights will inspire and drive thoughtful conversation.
11:30 AM - 12:30 AM
A Continued Exploration of the 5 Critical Keys to Growth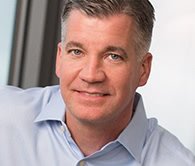 Jeff Shuck
Co-Leader at Plenty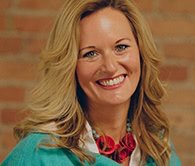 Jennifer Mulholland
Co-Leader at Plenty
A continuation of Plenty's panel discussion from the mainstage, this presentation will dive deeper into the five essential keys driving transformational growth: funding, strategy, leadership, community, and wellbeing. Join Plenty Co-Leaders, Jeff Shuck and Jennifer Mulholland, as they highlight these critical components of organizational, and personal, success and share their expertise on how you can leverage and improve each area.
1:00 PM - 1:45 PM
What You Can Take Away From Years of Fundraising Data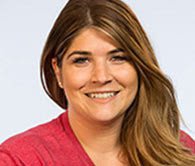 Shanna Birky
Product Manager at Classy
You don't need big data to get big data insights. We're sharing what our team has learned from thousands of organizations that use Classy and how you can apply these benchmarks to your own organization's goals and strategies.
1:00 PM - 1:45 PM
Connected Nonprofits: How Large Organizations Use APIs to Keep Growing and Maximize ROI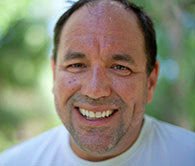 Michael Proder
Technical Engagement Manager at Classy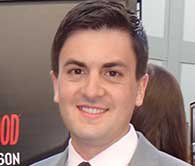 Daniel Lynton
Founder & CEO of LyntonWeb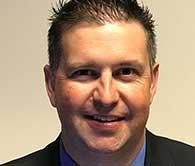 Joe Kraynak
Director of Development Information Management at Shriners Hospital
Andres Jimenez
Marketing and Communications at JDC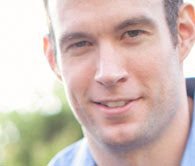 Matt Hall
Senior Technical Lead at Omatic
Join American Jewish Joint Distribution Committee (JDC), Shriners Hospitals, LyntonWeb, and Omatic Software to learn how these organizations and technology partners used the Classy API to build direct integrations with software that powers nonprofit operations, like HubSpot and Blackbaud CRM.
1:00 PM - 1:45 PM
Understanding How Academia is Fostering Social Innovation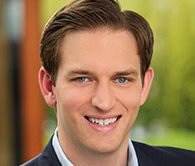 Matthew Segneri
Director, Social Enterprise Initiative at Harvard Business School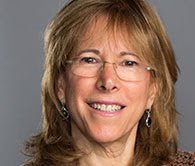 Cheryl Kiser
Executive Director of The Lewis Institute for Social Innovation and The Babson Social Innovation Lab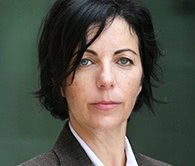 Ayelet Gneezy
Associate Professor of Behavioral Sciences and Marketing at Rady School of Management, UCSD
Babson, Harvard and UCSD have pioneered social entrepreneurship programs at the academic level. In this panel discussion, you'll learn from the leaders of these programs about the rising interest in social entrepreneurship at the student level, how these institutions have fostered social innovation within their own programs, and some of the successes attributed to academia's influence on the field.
2:00 PM - 3:00 PM
Game-Changing Solutions in Disaster Relief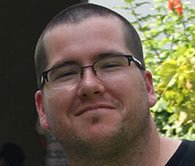 Patrick Diller
Business Development Manager at MSR Global Health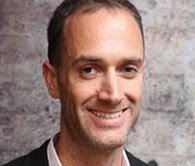 Tyler Radford
Executive Director at Humanitarian OpenStreetMap Team
Learn about innovative and practical technologies that support communities affected by man-made and natural disasters.
2:00 PM - 3:00 PM
Fueling Personal Fundraising With the Power of Story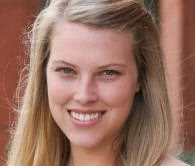 Emily Parris Sandler
Director of Digital Philanthropy at City of Hope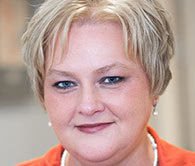 Tracy Shaw
Senior National Director of Community Engagement of American Kidney Fund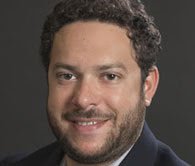 Noam Reuveni
Director of Interactive Solutions at Massachusetts General Hospital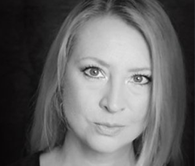 Miriam Hansen
Senior Director of Brand Marketing at Susan G. Komen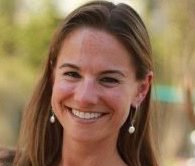 Loree Lipstein
Founder & Principal of Thread Strategies
The people you serve have stories to tell. Learn how to empower them to share their journey with the world and fundraise to help others. In this session, leading health organizations explain how to unlock the game-changing power of the real-life stories behind your work.
2:00 PM - 3:00 PM
How the Social Sector Will Weather Federal Funding Cuts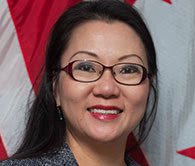 HyeSook Chung
Deputy Mayor for Health and Human Services at Executive Office of Mayor Muriel Bowser, DC Government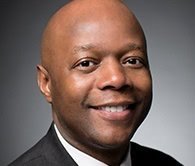 Gerald E. Johnson II
Chief Diversity Officer and SVP at American Heart Association National Center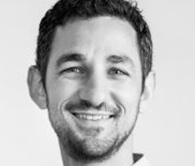 Eric Anst
Manager of Data and Analystics at C40 Cities Climate Leadership Group
Proposed cuts to federal funding mean that organizations across cause sectors must adapt their revenue model, revise programmatic commitments, or both. Leaders from government, national funders, and affected nonprofits share how the social sector can collaborate and mobilize communities to fill the gaps.
3:15 PM - 4:15 PM
From the Living Room to the Legislature: How Grassroots Initiatives Launch Social Change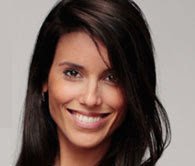 Liz Plank
Senior Correspondent at Vox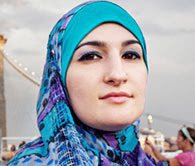 Linda Sarsour
Activist, Co-Organizer of Women's March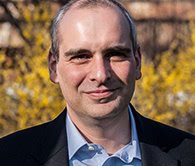 Andrew Wetzler
Deputy Chief Program Officer at Natural Resources Defense Council
Social change is not imposed from the top down rather it's built from the bottom up. Social movements must also meld grassroots passion with national and global powers. In this panel, featuring co-founder of the Women's March, Linda Sarsour, and Andrew Wetzler of the National Resources Defense Council, we discuss how community organizers, nonprofits, and governmental bodies work together for widespread impact.
3:15 PM - 4:15 PM
Using Technology to Maximize Social Impact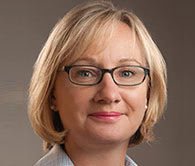 Elaine Gibbons
Executive Director of Corporate Engagement at PATH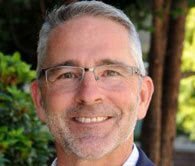 Director of Social Impact at Tableau
Activist, Co-Organizer of Women's March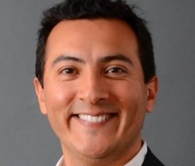 Josue Estrada
SVP Strategy & Operations at Salesforce.org
Today, leading technology companies are taking a proactive role in applying their tech to address social problems. Learn how some of the most innovative companies are creatively applying their tech with social sector partners to help them achieve their missions faster.
3:15 PM - 4:15 PM
Innovators to Watch in Environmental Protection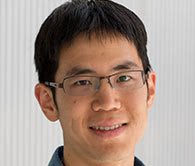 Kevin Kung
Co-Founder of Takachar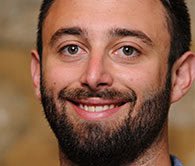 Sam Teicher
Co-Founder of Coral Vita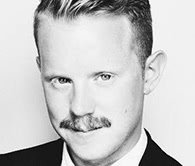 George McGraw
Co-Founder and Executive Director of DigDeep
This showcase series highlights organizations developing research-backed products that preserve and protect the environment.
4:30 PM - 5:30 PM
Customer Service is Universal: How NPOs Can Deliver a World-Class Donor Experience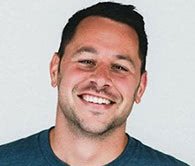 Scot Chisholm
Co-Founder & CEO of Classy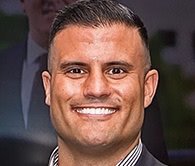 Joe Musselman
Founder & CEO of The Honor Foundation
Laurie Barnett
Managing Director at Southwest Airlines
How do you make every donor a lifetime supporter? Classy CEO and co-founder, Scot Chisholm, discusses how the current Classy platform and its roadmap for the future is designed exclusively to empower nonprofits to tell their story and nurture lasting supporter relationships. With Joe Musselman, founder and CEO of The Honor Foundation, and leaders from world-class hospitality brands, Scot will discuss how a remarkable customer experience is a universal language, and how an extraordinary donor experience changes the landscape of fundraising as we know it.
7:00 PM - 9:00 PM
Libations and Inspiration: Personal Stories From Social Sector Leaders
Reignite your passion for social good by sharing an evening with some of the most impactful and inspirational voices from the sector. Join us for drinks at General Assembly and hear powerful stories from Leadership Council members and Classy Award Finalists. Space is limited for this event, so be sure to register.
More speakers and sessions will be added in the coming weeks! Please note that agenda and participants are subject to change.
9:00 AM - 10:00 AM
Modern Nonprofits: How Technology Amplifies Impact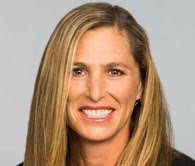 Suzanne DiBianca
Chief Philanthropy Officer at Salesforce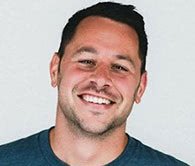 Scot Chisholm
Co-Founder & CEO of Classy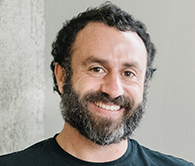 Jason Ricci
Founder & CEO of Fluxx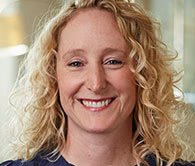 Erin Reilly
VP of Social Impact and GM at Twilio.org
An in-depth look at the technologies nonprofits are using to modernize their approach to cultivating supporter relationships and revenue generation.
10:15 AM - 11:15 AM
Building a Future Free of Hate Speech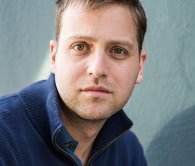 Brian Fishman
Lead Policy Manager-Counterterrorism at Facebook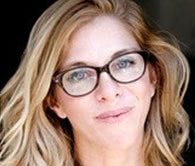 Sally Smith
Founder & CEO of Nexus Fund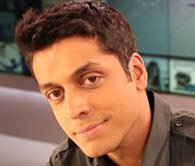 Wajahat Ali
Creative Director at Affinis Labs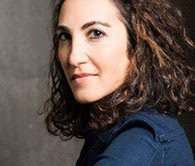 Patricia Georgiou
Head of Business Development at Google Jigsaw
It's not so much a "what" that drives the forward progress of the counter-hate speech movement, but rather a "who." In this session you'll have the opportunity to hear from industry experts sustaining forward progress on the counter-hate speech movement. Their understanding of hate speech through new tools and research provides insight into how we can all effectively counter it.
10:15 AM - 11:15 AM
Advancements in Access to Education and Child Protection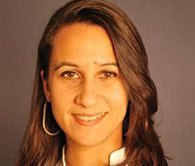 Sunita Grote
Deputy, UNICEF Ventures, and Innovation Fund Manager at UNICEF Innovation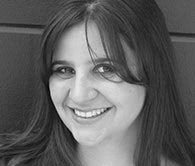 Cristi Hegranes
Founder and Executive Director of Global Press Institute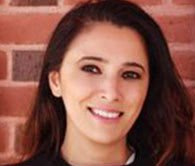 Lina Attar
Co-Founder and CEO of Karam Foundation
During this showcase series, you'll hear from three remarkable innovators who are advancing education, accessibility to information, and the rights of children worldwide.
10:15 AM - 11:15 AM
The Secret to High Performance Teams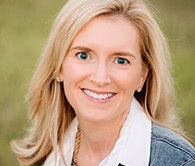 Cindy Jones-Nyland
Co-Founder and Principal of Brite Dandelion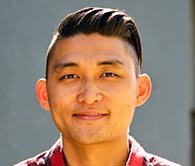 Danny Kim
Speaker, Consultant, Career Coach at The Dauphinee Group & Point Loma Nazarene University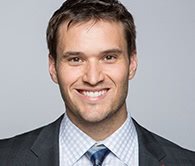 Jake Wood
Founder & CEO of Team Rubicon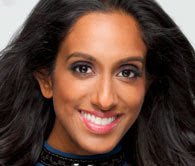 Chandini Portteus
CEO of Wipe Out Kids Cancer
Creating and leading an effective team is a challenge in itself, but nonprofits must do it with fewer resources. Understand your team members' strengths and create a culture of growth and innovation. With this panel of nonprofit leaders, you'll learn how to hire, coach, and grow resilient, impactful teams.
11:30 AM - 12:30 PM
Lessons From the Sector's Most Successful Movement: #GivingTuesday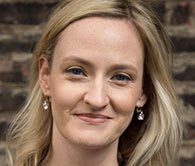 Asha Curran
Chief Innovation Officer at 92nd Street Y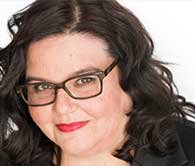 Sheri Lunn
Vice President of Marketing & Strategic Engagement at The Trevor Project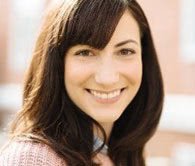 Cristin O'Leary Jones
Development Director at Camp Kesem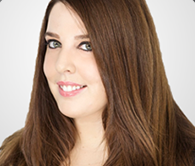 Sydney Rose
Strategic Partnerships and Programs Manager at DataKind
#GivingTuesday was started as an alternative to the Black Friday and Cyber Monday. Five years later, this global day of giving has shifted the mindset around end of year giving and has revolutionized fundraising for organizations worldwide. In this session, we'll take an inside look into the data and trends around #GivingTuesday, explore some of the creative ways that organizations are innovating within the campaign, and talk about why #GivingTuesday is more important than ever.
11:30 AM - 12:30 PM
Why Hasn't Technology Solved Our Problems?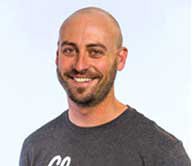 Joe Callahan
Co-Founder & VP of Product & Design at Classy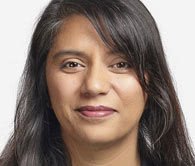 Masuma Henry
Executive Director at Artefact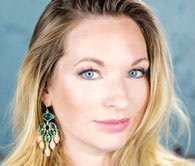 Dar Vanderbeck
Chief Innovation Officer at CARE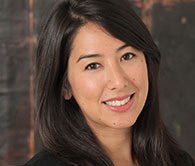 Elena Matsui
Strategy Associate at The Rockefeller Foundation
Even with the advent of cutting-edge technology, the social sector is still grappling with many of the problems it faced fifty years ago. Experts from the world of design and social impact discuss what technology can and cannot do to solve local and global injustice. If technology alone can't solve social issues, how does one identify the problems that only human nature address?
11:30 AM - 12:30 PM
Social Innovators Driving Access to Health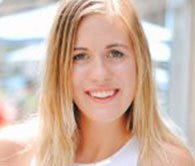 Liz Eddy
Director of Communications at Crisis Text Line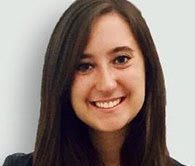 Tessa Shapiro
Crisis Counselor Coach at Crisis Text Line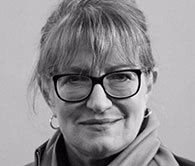 Grace Mastalli
President & CEO of LimbForge
During this showcase hour, you will learn from three leaders working to increase access to health services, programs, and products in the U.S. and around the world.
1:00 PM - 1:45 PM
Fundraising as a Conversation: How Giving Space to Share Drives Fundraising Success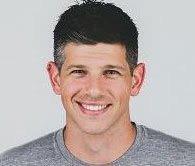 Matt Lackey
Lead Product Manager at Classy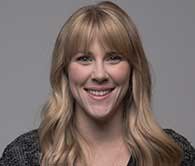 Lindsay Kolsch
Chief Financial Officer at TWLOHA
How do you create winning fundraising campaigns year over year? Classy product manager Matt Lackey is joined by one of our most successful nonprofit partners to-date, To Write Love on Her Arms. This organization made a name for itself around the office with its powerful mission, beautiful campaign pages, and fundraiser engagement strategies. Find out how their unique fundraising ethos creates a powerful fundraising community.
1:00 PM - 1:45 PM
Meeting the Modern Donor's Consumer Expectations With Classy and Salesforce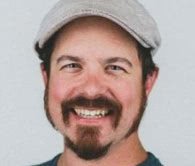 Tim Gumto
Lead Software Engineer at Classy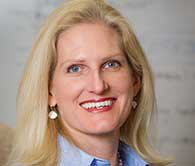 Diana Peacock
SVP Development and Alliances at Firstbook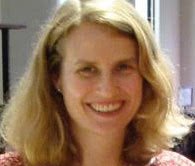 Renell Carpenter
Salesforce Consultant at Costal Cloud
Learn how Classy and Salesforce can help nonprofits meet the growing demand for exceptional digital experiences, while maintaining high-quality, global programs. You'll learn how First Book and their technology partner, Coastal Cloud, are approaching the implementation of these platforms to grow and how you can do the same at your organization.
1:00 PM - 1:45 PM
What 3 Quick Experiments Taught Us About Fundraiser Engagement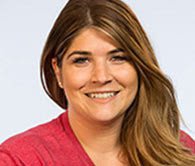 Shanna Birky
Product Manager at Classy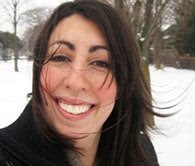 Carrie Pena
Chief Marketing Officer at buildOn
Join Product Manager Shanna Birky and longtime Classy partner, buildOn, to discover the surprising results of three experiments they ran in order to learn about peer-to-peer fundraising habits and fundraiser success.
2:00 PM - 2:45 PM
Increasing Conversions on Your Donation Form: Are You Donor-Centric Enough?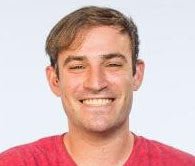 William Harris
Product Manager at Classy
What do donors prefer when they land on your donation form? How can consumer preferences impact your bottom line? Learn what to pay attention to in the donor journey and how to modernize and grow your organization.
2:00 PM - 2:45 PM
Understanding the 360 Degree View of Your Network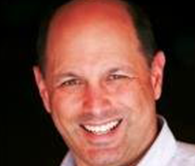 Mark Koenig
General Manager, Higher Education and Nonprofits at Appirio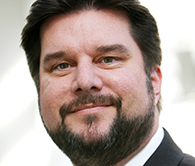 Blake Sanders
SVP Information Technology at American Cancer Society
Supporter networks have never played a more critical role in helping organizations achieve their missions, and understanding the complexities of those networks has never been more challenging. In this breakout, we'll take a look at the strategies leading organizations are implementing to more effectively manage supporter relationships and engagement.
2:00 PM - 2:45 PM
Evolving Role of Corporate Social Responsibility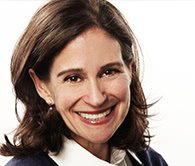 Susan McPherson
Founder and CEO of McPherson Strategies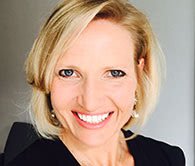 Julie Whipple
Global Head of Corporate Social Responsibility at Qlik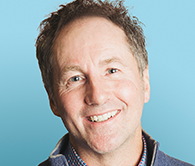 Bryan de Lottinville
Founder & CEO of Benevity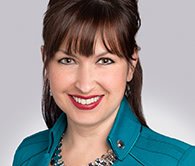 Amy George
SVP of Giving, Marketing & Communications at Mothers Against Drunk Driving (MADD)
Corporate social responsibility has undergone an incredible transformation, from a traditional philanthropic model to a strategic priority for businesses. In this session, you'll learn from two leading technology companies, a top branded nonprofit and CSR thought leader, Susan McPherson, on how the shifts in corporate giving and employee engagement are driving substantial progress and opening up opportunities for unforeseen collaboration.
3:00 PM - 4:00 PM
Grow Big or Go Home - How Social Enterprises Take Off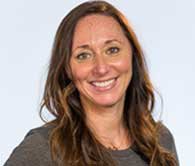 Erin Stender
Director of Marketing at Classy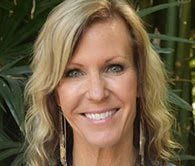 Jeanne Honsaker
VP of Advancement at The Exodus Road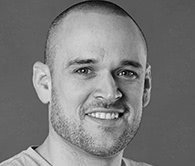 Jon Thomas
Founder & Executive Director at Tap Cancer Out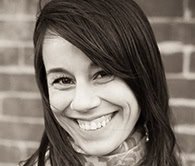 Meredith Boak
SVP of the National Development at Teach For America
A panel of high growth organizations share insights and best practices to scale fundraising, programs, and team dynamics. Through interviews with leaders from high growth social enterprises, learn how to take your organization to the next level.
3:00 PM - 4:00 PM
The Next Generation of Social Sector Leadership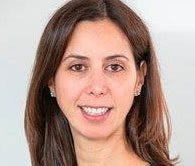 Jennifer Aronson
Associate Vice President for Programs at The Boston Foundation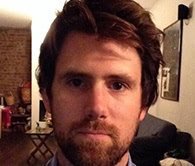 James Halliday
Board Chair at Emerging Practitioners in Philanthropy (EPIP)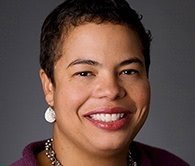 Lisa Jackson
Co-Founder & Managing Director of The College of Social Innovation
Jacob Harold
President & CEO of Guidestar
The nonprofit sector is about to undergo a massive change in leadership. With millions of baby boomers retiring and an innovative generation of millennials rising, social impact organizations must act now to safeguard their future. Sector experts from Guidestar, The Boston Foundation, The College of Social Innovation, and Emerging Practitioners in Philanthropy (EPIP) share how you can diversity your board and staff and restructure your organization for the next era of social impact.
3:00 PM - 4:00 PM
Progress in Poverty Relief and Water Access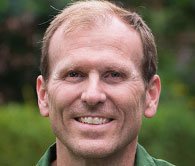 Gary White
Co-Founder & CEO of Water.org & WaterEquity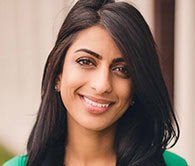 Komal Ahmad
Founder & CEO at Copia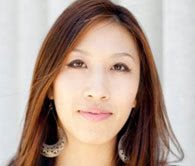 Anne Tsuei
Co-Founder & Chief of Creative and Design at Kuli Kuli
In this showcase hour, you will hear from organizations that are changing the sector with innovative approaches to alleviate poverty and grant access to clean water. You'll glean insights from emerging and established experts who are rewriting the book in their sector.
More speakers and sessions will be added in the coming weeks! Please note that agenda and participants are subject to change.
8:30 AM - 12:00 PM
Classy Community Offsite
Vision & Strategy: A Discussion With Classy's VP of ProductClassy's VP of Product, Joe Callahan, will share his team's work around strategy and vision. Learn why we've made certain product decisions and where we're headed in the future. Join this unique discussion with Classy leadership. There will also be a Q&A!Proven Email Strategies to Grow Donor PipelineYour email list is the key to building a powerful pipeline of donations. Generate new supporters and cultivate deeper engagement by growing your audience, using smart segmentation, and creating email campaigns that nurture donors.How the Classy API Makes You Look Smart (to Donors and Your CEO)You don't have to know how to code to appreciate what the Classy API can do for you and your donor relationships. Discover how Special Olympics Vermont uses the Classy API to make a better event experience for fundraisers, volunteers, and organizers (and why their CEO can't stop talking about it). Learn how to power advanced analytics, create event management tools, and take your fundraising events to the next level.How to Build a Year-Round Fundraising Program as a Large OrganizationEmpower supporters to turn their personal life events—like birthdays, athletic endeavors, or wedding anniversaries—into opportunities to fundraise for your cause. Uncover how a year-round fundraising program enables supporters to raise money how they want and when they want, generating year-long revenue for your organization.How to Build a Year-Round Fundraising Program as a Small OrganizationEmpower supporters to turn their personal life events—like birthdays, athletic endeavors, or wedding anniversaries—into opportunities to fundraise for your cause. Uncover how a year-round fundraising program enables supporters to raise money how they want and when they want, generating year-long revenue for your organization.Small Organizations Making a Big ImpactJust because a nonprofit is small doesn't mean they don't make big things happen. Join us as we showcase some of the most effective fundraising campaign strategies and tactics from nonprofits like Love Your Brain, Nora Project, and the Org for Bat Conservation. If you're a small nonprofit looking for inspiration, this is where you'll find it.How Online Fundraising Integrates With Your Offline CampaignsYour offline and online fundraising strategies shouldn't feel disconnected. Learn how integrating the two channels can help grow your donor pipeline and engage your supporters across the board.Build a Communications Strategy That Drives DonationsThe key to a successful fundraising campaign is a solid communications strategy. Find out how to create and execute one that mobilizes supporters from campaign start to finish.The Art of Advanced Email Marketing StrategiesNot having a defined strategy for your campaign messages can impede your fundraising efforts and detract from your overall success. Sending targeted emails to different, segmented groups of donors based upon past giving levels translates into more ROI generated per campaign. The more thought you put into your messages, the more likely your supporters are to donate.
9:00 AM - 12:00 PM
Funders + Finalists Brunch (Invitation Only)
The Funders Finalists Brunch is a 3-hr networking experience that provides an exclusive, casual environment for members of the funding community to engage with leaders of the most innovative nonprofits and social enterprises around the world, the Classy Awards Finalists. The event features a compelling discussion led by leading members of the funding community to explore the role institutional investors play in driving social innovation.
10:00 AM - 12:30 PM
General Assembly Offsite
How To Apply Modern Marketing in Mission-Driven OrganizationsLearn from the CMOs from nonprofit marketing powerhouses, PATH and DonorsChoose, on how you take a traditional nonprofit communications unit and turn it into a marketing and communications powerhouse.The Making of a MovementWhy do some important causes struggle for support, while others gain momentum and attract supporters by the thousands? Based on dozens of interviews and hands-on experiences, Rod Arnold uncovers the insights and secrets to success of today's most successful social impact organizations, including charity: water, (RED), Movember, DonorsChoose.org, Acumen, World Vision, and others.Design + Money: How Great Digital Experiences Can Help You Raise More MoneyFundraising is an important part of any organization. Don't leave money on the table over bad UX. Learn how to apply simple UX principles to your apps and websites to allow for a better path to your donations page.
7:00 PM - 11:00 PM
Classy Awards
The Awards Ceremony recognizes the most innovative solutions to our world's toughest social problems. After two days of Collaborative sessions, the Cruiseport transforms into a red carpet affair. The Classy Award Winners are announced on stage during this time.
11:00 PM
Classy Awards After Party
More speakers and sessions will be added in the coming weeks! Please note that agenda and participants are subject to change.
The Lab
In between sessions, you'll have the opportunity to stop by the Lab, where there will be game-changing products and technologies to check out. Here are a few you won't want to miss.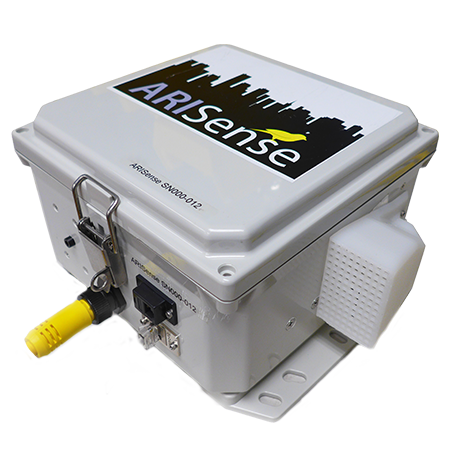 Arisense
A look at how Zambia is using data to eliminate malaria across an entire Sub-Saharan African nation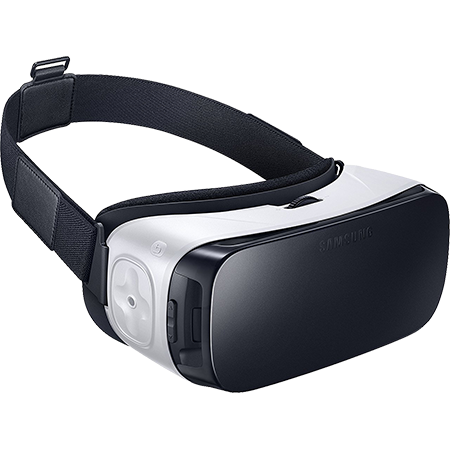 Nexus Fund
A look inside modern-day concentration camps and Buddhist extremism in Burma through an award-winning VR film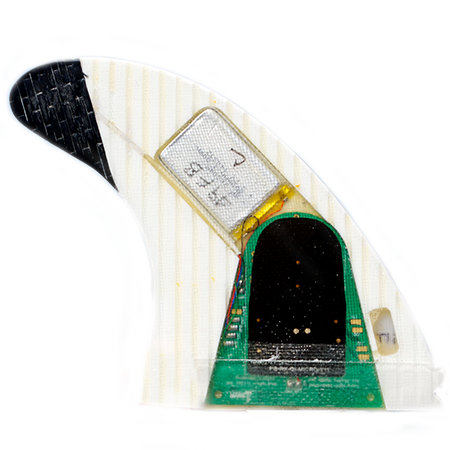 Smartfin
A high tech surfboard fin that measures ocean chemistry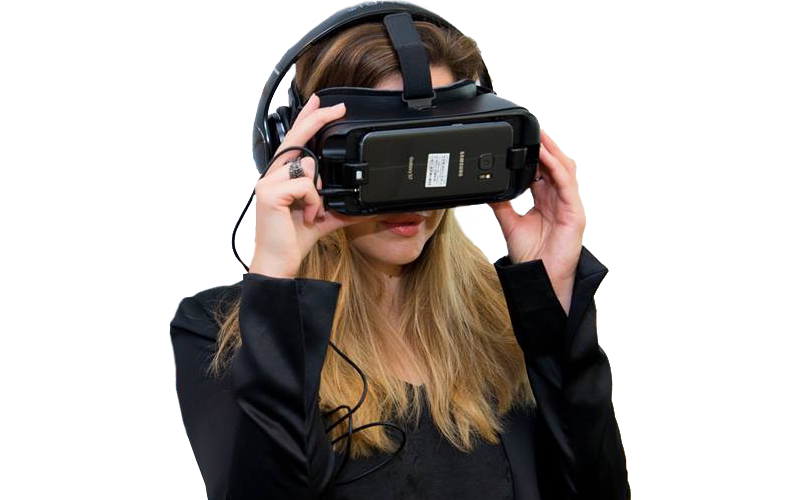 Nothing But Nets
Experience life as a refugee facing the threat of malaria in the VR film "Under The Net"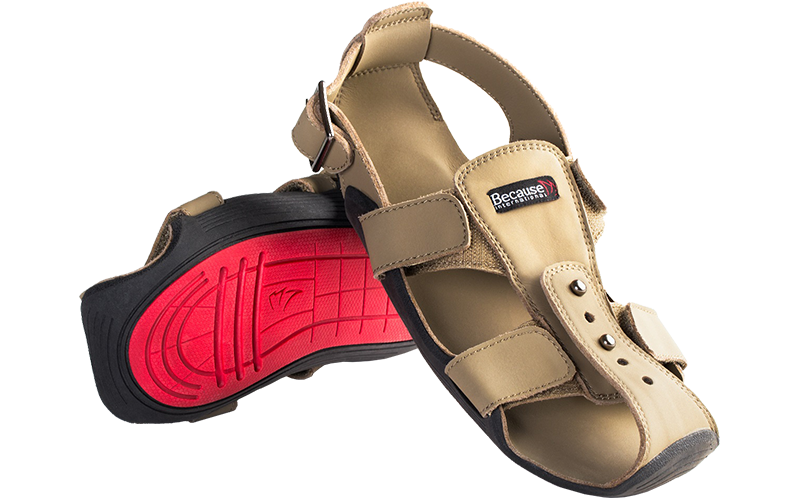 Because International
A patented design of an innovative shoe that adjusts and expands, lasting up to five years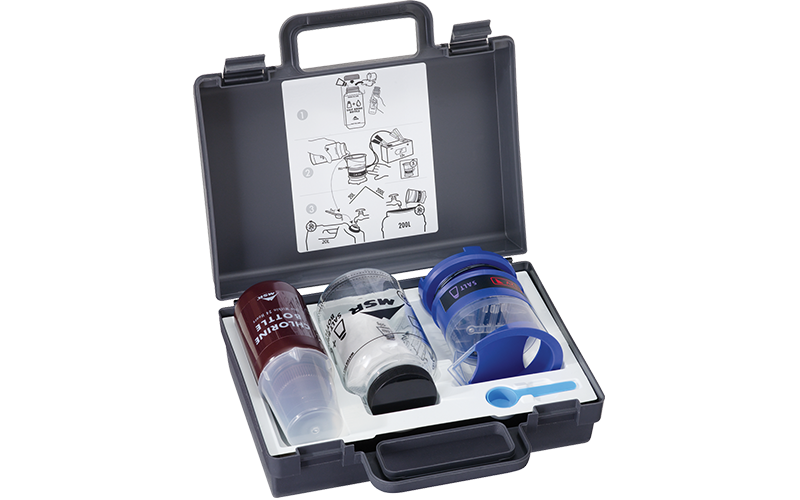 MSR Global Health
A low-cost chlorine maker for safe water using salt & electricity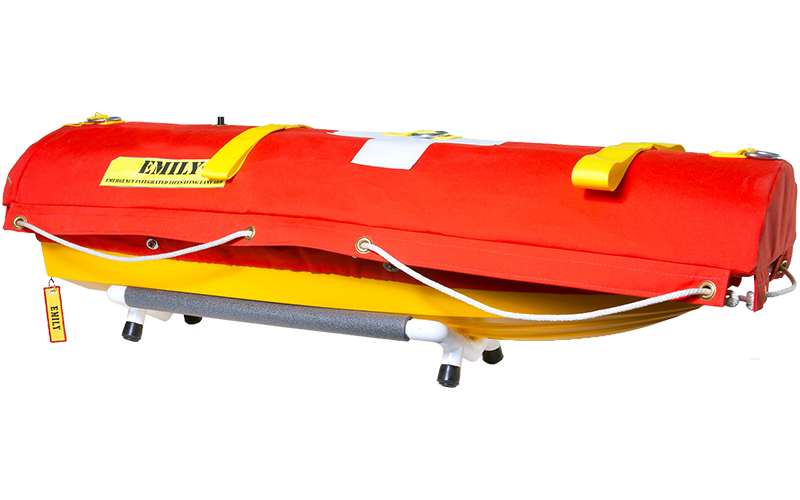 Hydronalix
A remote-controlled buoy that can cruise through the harshest rip-currents bringing safety to those in need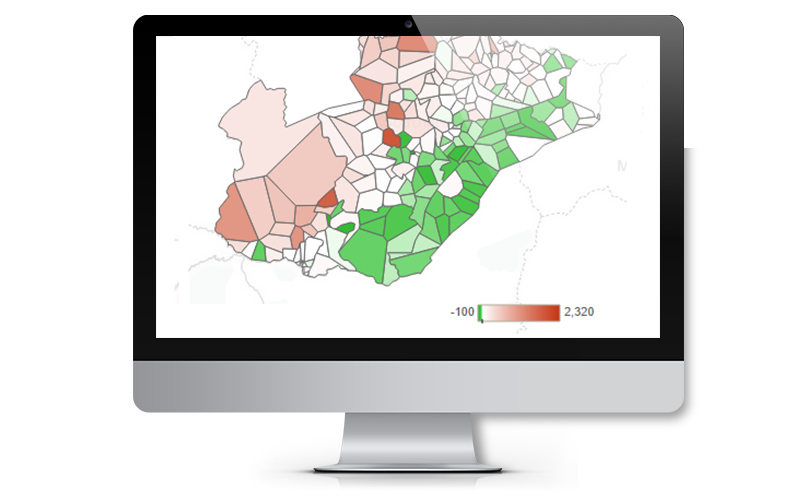 Tableau
A look at how Zambia is using data to eliminate malaria across an entire Sub-Saharan African nation
Office Hours
Office Hours provide a unique opportunity for emerging entrepreneurs and nonprofits to meet 1:1 with executives at leading organizations to ask questions and get expert advice. Below are a few of the Office Hour Experts. Sign up via the Collaborative app.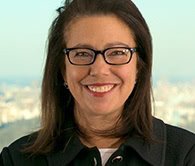 AMY HERSKOVITZ
Managing Director & Co-Founder at Fortitude Fund
Funding Social Innovation Expert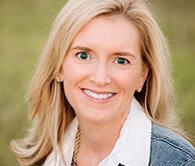 CINDY JONES-NYLAND
Strategic Advisor at Avon Breast Cancer Crusade
Modern Marketing Expert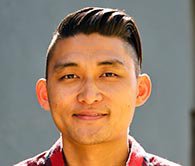 DANNY KIM
Coach for StrengthsFinder
Team Alignment Expert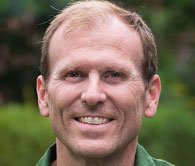 Gary White
CEO of Water.org
Safe Water and Sanitation Expert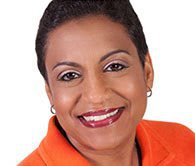 Stacey Stewart
President of March Of Dimes
Leadership and Development Expert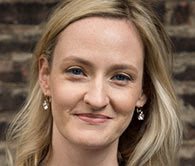 Asha Curran
Chief Innovation Officer of 92nd Street Y
#GivingTuesday Campaign and Trends Expert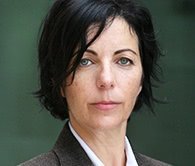 Ayelet Gneezy
Associate Professor of Behavioral Sciences & Marketing at Rady School of Management, University of California, San Diego
Charitable Giving Behavior Expert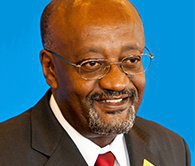 Getachew Engida
Deputy Director-General of UNESCO
Sustainable Development Expert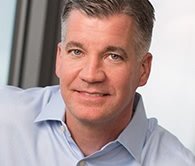 Jeff Shuck
Co-Leader at Plenty
Expert in Transformational Growth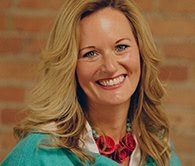 Jennifer Mulholland
Co-Leader at Plenty
Expert in Transformational Growth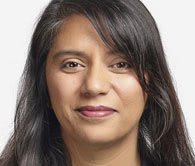 Masuma Henry
Executive Director at Artefact
Design and Strategy Expert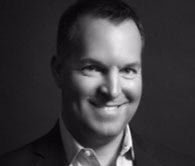 Philips McCarty
Founder & CEO at Good Scout Group
Purpose Marketing Strategist
Sergio Fernandez De Cordova
Co-Founder at PVBLIC Foundation
Partnership Expert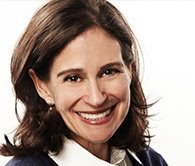 Susan McPherson
Founder & CEO at McPherson Strategies
Cause Marketing and Corporate Responsibility Expert