Event Details
Select a media type above to begin uploading photos and videos
​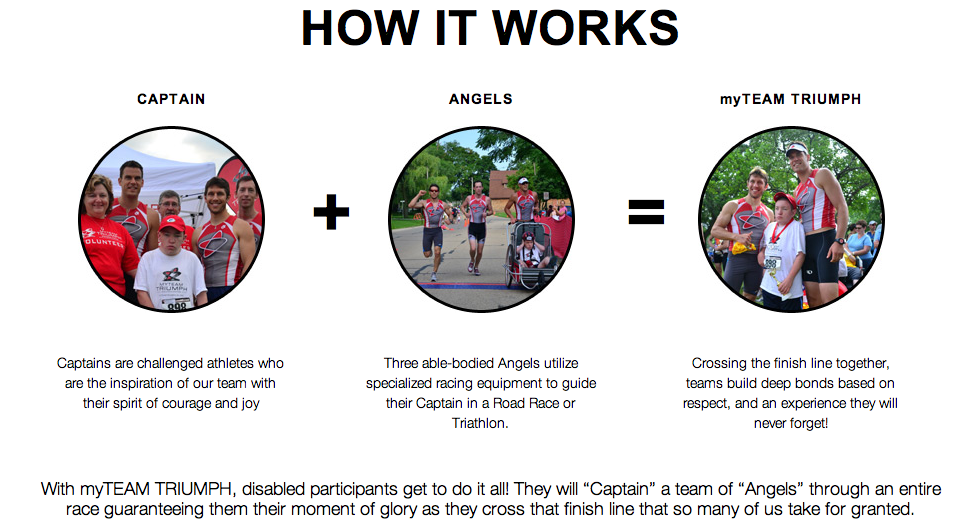 Thank you for your interest in joining myTEAM TRIUMPH!  You're about to be part of something very special and life changing!
Before you sign up, please carefully read the information on this page and click on the link at the bottom of the page!
Race: Africa Hope 5/10K
Captain registration opens: OPEN
Team Angel and Volunteer registration opens: OPEN
TEAM ASSIGNMENTS 
Team Captain B.J
Paul Nickel
Eric Johnson
Mary Hagan
Kyle Hagan
Team Captain Jessica N
Mike Beauchamp
Amy DeMerritt
Allen Phillips
Captain Judy 
Justin Zollick
Hunter Allender
Max Spreeman
Logan Meyer
Captain Trent
Brooke Von Ruden
Layton Shauger
Aiden Polzin
Daniel Torrez
Captain Kyle
Brittney Bramschreiber
Bailey Tate
Keegan Meyer
Captain Joshua
Liz Miller
Presley Rosenow
Isak Jaensch
Garrett Kuss
Captain Megan
Julie Roher
Daniel Roher
Riley Jaensch
Captain Kris
Heidi Cartwright
Jared Cartwright
Caiden Krueger
Lucas Wohlrabe
Team Ian R
Team Samantha L
Kristin Lillie
Katie Dirske
Andrea Vivian
Team Anna R
Team Molly F
Bruce Kotarek
Samantha Key
Melissa Kotarek
Team Bobby B
Clint Smith
Shaun Decur
Kacy Ducur
Ayden Brumley
Team Anna W
Oliva Nelson
Drew Engel
Jack Kautzer
Ella Buboltz
Team Maykayla
Cathy Goehre
Jaceson Hauser
Jess Hauser
Michelle Classon
Team Jacob
Jade Biersteker
Christopher Kozlovsky
Sarah Dworak
Team Brent
Heather Winscher
Leann Appleton
Team Mary
Team Trevor (hand cycle)
-----------------------------------------------------------------
General Questions
When can I start fundraising?  Angels will also have a fundraising page during the registration process automatically!  No need to navigate to another page to set it up!  You can begin fundraising right away!
What support do you provide for fundraising?  We are raising our game on our fundraising goals!  Thus, our staff will be providing you some great resources and coaching to assist you be set up for success!
Outside of being an Angel, what ways can I get involved?  Volunteers needs at trainings, race day, fundraising, sponsorship, etc
First come, first serve.  Sign up fast as we have limited number of spots we can offer!
Becoming a Captain:  Individuals with disabilities with a desire to TRIUMPH!
The heart of the team!  You're the leader of your team!  You and your Angel(s) will train, compete and redefine achieve!
Choose your distance and who you'd like to race with!  If you have a preference on distance, you can indicate this during registration.  This is for events that have multiple distances such as a full and half marathon.
Becoming an Angel:  Do you have what it takes?
Team Angel: Participate as team of Angels taking turns guidling your Captain to the finish line!  3-5 Angels make up a team. If you have people you want to race with, please indicate this on your registration  We try to accomidate all requests, but cannot gaurentee it.  Fundraise a minimum of $100. This fundraising supports:

Race entry for Angels as well as for your Captain. We provide free opportunities for Captains
Team shirt / jersey for Angel and Captain
Pre race camp food for entire team
Race day hospitality
Our continued mission
Volunteers:  We need you!  Help support set up, check in, transferring Captains, etc!
Team Volunteer: 

You'll receive a Volunteer T Shirt
You will also have a fundraising page when you sign up.  Fundraising is not required but definitely appreciated!
---
If you looking for more information about how getting involved with mTT works, click the links below...
---
Team Resources:
Fundraisers