Event Details
Select a media type above to begin uploading photos and videos
ROCK N RIDE for inclusion and to fight cancer!
Sunday, February 22nd
8:00am - 12:00pm
Supports: myTEAM TRIUMPH and the LIVESTRONG at the YMCA
$10 per hour. Ride up to 4 hours!
GOAL: $10,000!
Instructor line up:
Fundraising/Donation Rewards: During registration, you will automatically have fundraising page. Turn this page into rewards for your efforts by raising funds or donating yourself! Reward options...
$100 = $10 gift card to mTT online store or East-Side YMCA apparel
$200 = $20 gift card to mTT online store or East-Side YMCA apparel
$300 = $30 gift card to mTT online store or East-Side YMCA apparel
VIP Experience: Take your experience to the next level. Limit to 10 per hour! For $25/hour, you will receive.
Make a song request! During registration, you'll have the chance to make a song request to be played during your hour! We cannot accomodate all requests
Massage for donation provided by Restore U Solutions, Christine Wolf
FREE Snacks/Refreshments will be provided
Bake Sale! We will be hosting a yummy bake sale! If you're interested in contributing to the sale, contact Stacy Ryan stacy.ryan@greenbayymca.org
Costume Contest:
Wear your best "Rocker" costume for a chance to win a VIP bag filled with great prizes. Participants must be present at the 12pm hour to be judged and have a chance to win
Door prizes are available for every hour!
Silent auction and raffle items:
YMCA membership and personal training
myTEAM TRIUMPH apparel
And more!
Match an hour! As an individual or business representative, you can match any of the hours of the event, doubling the support we raise! To become a matching sponsor, contact Christian Jensen: cjensen@myteamtriumph-wi.org
Minimum height for rider is 4'11". No age minimum
FREE children activities including a bounce house! For kids stable walking to 10 years old! All other ages welcome to ride in event!
Event Sponsors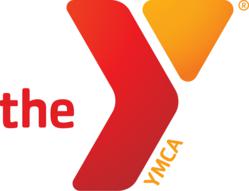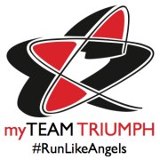 Fundraisers