30,000+ Events Powered by Classy
We've redesigned Classy Events to give you the tools to attract new supporters with beautifully designed event pages, grow your donations through powerful fundraising technology, and manage your event with confidence.
Plan With Ease
Launch and duplicate events in minutes
Add custom questions to your checkout flow
Entice guests with discount codes and group ticketing
Tap into Classy's world-class customer support team
One of our favorite aspects of the Classy Events product are the trigger emails which enable us to send automatic emails to participants letting them know when they've reached a certain amount of their fundraising goal. It makes our work a lot easier and motivates our fundraisers to work harder toward the next milestone/fundraising perk. Laila Mokhiber Director of Communications, UNRWA USA National Committee
Grow Your Event
Incorporate donations into your checkout flow
Create personal and team fundraising pages instantly
Engage guests through automated milestone emails
Enable supporters to cover transaction fees
Did you know? The average event on Classy raised $13,000 in 2017* *based on 2017 Classy platform data
Manage With Confidence
Empower your event staff with easy-to-use attendee management tools
Segment, sort, and export your event data quickly
Integrate your data with Salesforce, MailChimp, HubSpot, and more
Classy's upgraded Events product allows us to create the type of branding and event pages that reflects a best in class organization. The product is intuitive, very easy to use, and integrates well with the other platforms we use to run our business. We are very pleased with Classy's service and products! Darrell Mitchell CEO, Progress House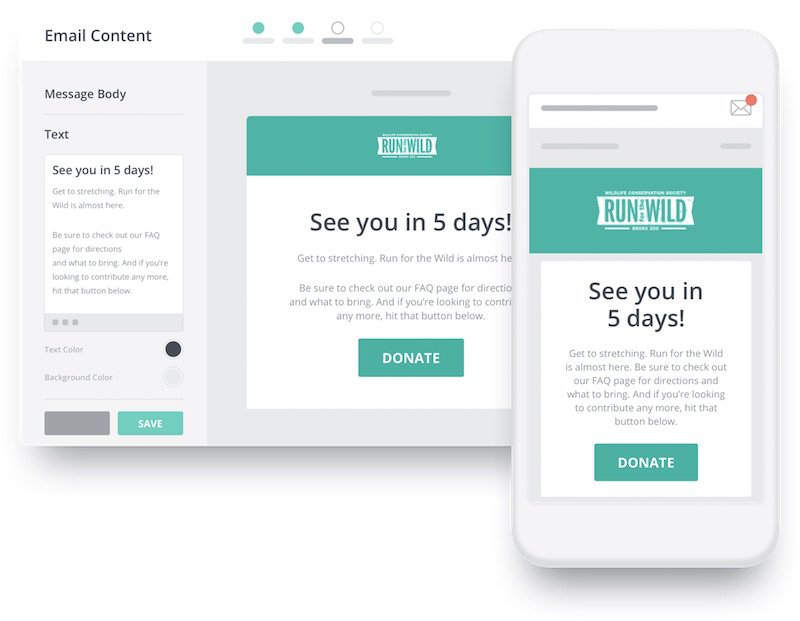 Engage Attendees
Meet your supporters on any device at any time
Keep your guests engaged through automated emails
Tap into your network's network through social sharing and text features
The new Classy Events has significantly improved the caliber of the look and user experience of our organization's event registration. We've taken full advantage of the customizable features, building out event pages with ticket purchasing capacity that keep the Beyond Type 1 brand consistent and visible. These registration pages look beautiful and stand on their own, allowing us to send people directly to them for both information about an event and to purchase tickets. Thom Scher COO, of Beyond Type 1
A trusted platform with all the features that are important to you.
Beautiful, Customized Campaigns

Create branded, mobile-optimized fundraising pages in minutes with a campaign builder that makes you feel like a pro.

Recurring Donations

Add recurring donations to any donation form. Track recurring donors, manage credit cards and more.

Safe & Secure

With Level 1 PCI compliance and SSL security, we maintain tight security so you don't have to worry.

Flexible Payment Processing

Classy fully integrates with WePay, Braintree and Authorize.net.
Classy Events
Events that are mobilizing the world for good
Boost your event's revenue through individual and team fundraising, and open the door for meaningful supporter engagement. See how these organizations built beautiful, compelling event pages in minutes, without any coding or IT experience.
Find out how Classy Events can work for you.
Fill out this form and have a 5 minute phone call with an expert.
Free Guide
Learn How to Grow Your Signature Event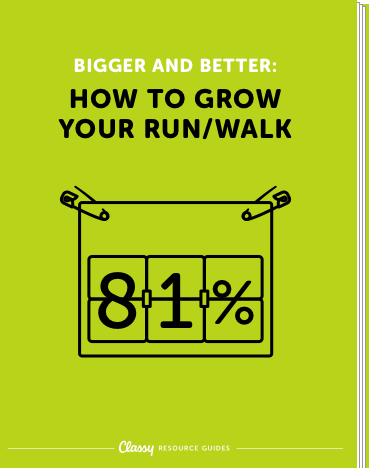 In this ultimate guide to growing your annual event, you'll discover the strategies and tactics that can increase your revenue potential and how fundraising fits into it all.
Download Now