What Can Your Community Do with Peer-to-Peer?
Set Your Fundraiser Experience Apart
Any nonprofit—regardless of time or resources—can have a branded, year-round peer-to-peer fundraising machine.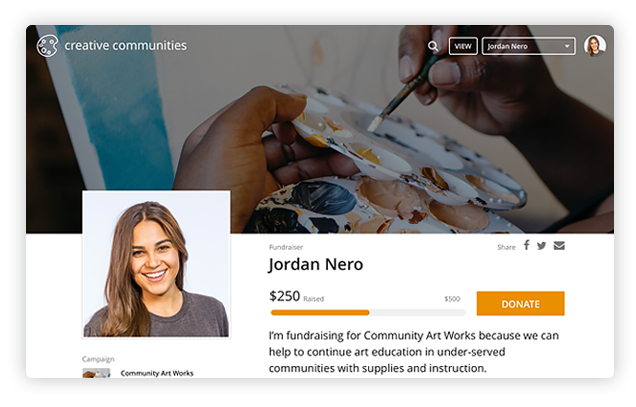 Raise More Money
Empower communities to raise money on your behalf and generate a new source of revenue.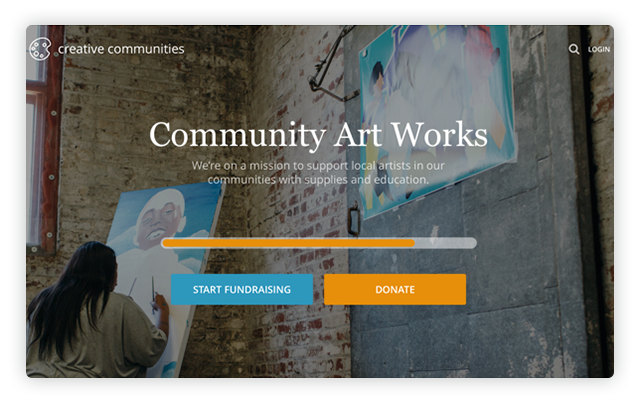 Ridiculously Good-Looking Fundraising Pages
Fully customizable campaign pages keep your brand front and center so your donors never question where their money is going.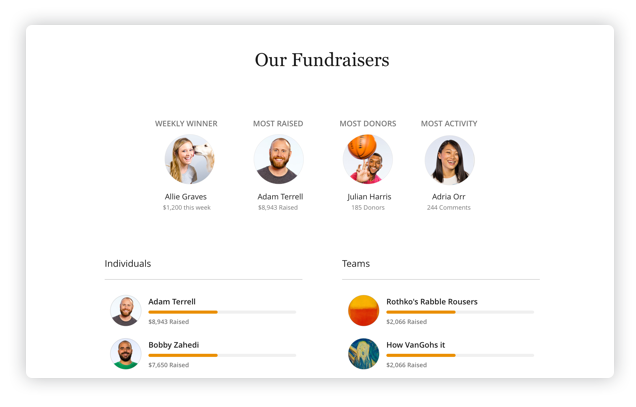 Your Fundraisers, Your Movement
Keep it fresh with real-time fundraiser activity. Show supporters everywhere what your fundraisers are doing and why they're doing it.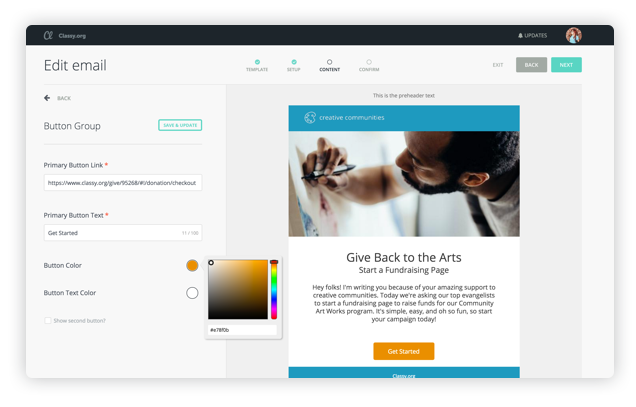 Built-In Fundraising Communications
Focus on marketing your campaign and supporting your fundraisers. Send beautiful, informative campaign email blasts to your fundraisers, team captains, donors, and supporters with the click of a button.
A trusted platform with all the features that are important to you.
Beautiful, Customized Campaigns

Create branded, mobile-optimized fundraising pages in minutes with a campaign builder that makes you feel like a pro.

Recurring Donations

Add recurring donations to any donation form. Track recurring donors, manage credit cards and more.

Safe & Secure

With Level 1 PCI compliance and SSL security, we maintain tight security so you don't have to worry.

Flexible Payment Processing

Classy fully integrates with WePay, Braintree and Authorize.net.
The Classy Community
Peer-to-peer fundraising
campaigns that are changing the world.
Grow your nonprofit's revenue with a campaign builder and easy-to-use tools that make you feel like a pro with no coding or IT experience necessary. Now you can spend your time where it matters most—talking to supporters and empowering your fundraisers to push your mission forward.
Talk to a Peer-to-Peer Expert Today
Fill out this form and have a 5 minute phone call with an expert!
Free Guide
Get the Low Down on Peer-to-Peer Fundraising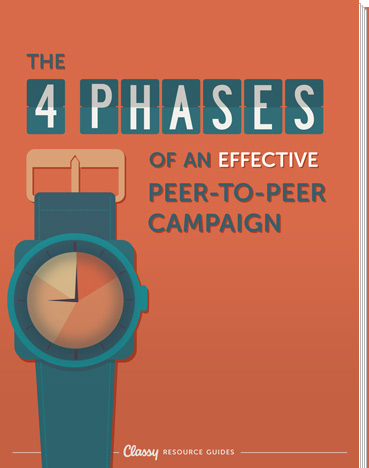 A comprehensive guide to planning, launching, and implementing a wildly successful peer-to-peer fundraising campaign. We've compiled our knowledge from watching thousands of peer-to-peer campaigns. You'll learn:
Why Peer-to-Peer is the fundraising method of the future
How to set yourself up for success and maximize the amount of money raised
What is a fundraising plateau and how to break through them
The secrets behind multi-million dollar online campaigns
Download Now