Overview
Cause Sector
Disaster Relief & Public Safety
Year-Over-Year Growth
+83.88%
Mission
To help feed millions of people in need in the United States and around the world. Convoy of Hope has a dedicated and compassionate team of talented individuals who each bring a unique set of expertise and experience to the organization.
Website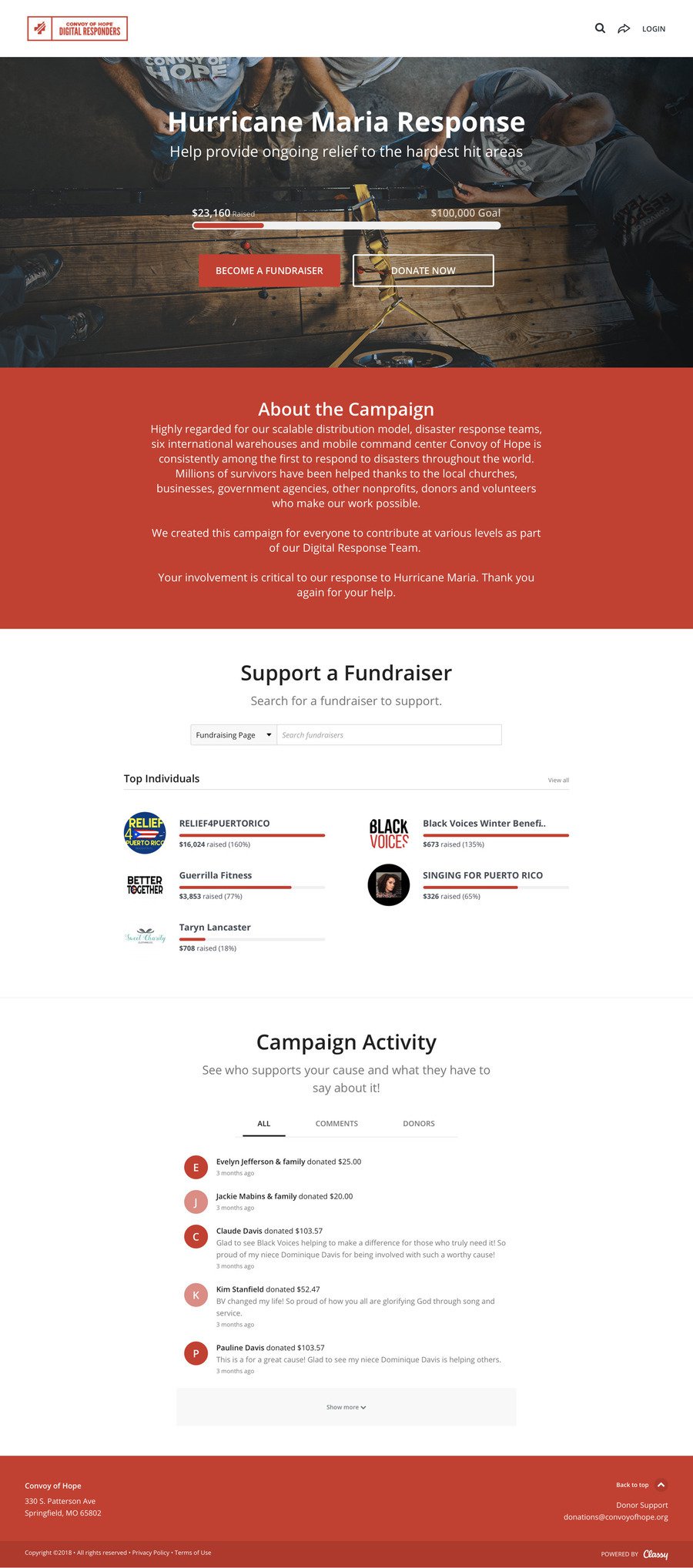 Top Campaign of 2017
Name
Convoy of Hope Digital Responders: Hurricane Maria
Powered by
Need a fundraising platform that fits your nonprofit's unique needs? We're here for you.
Talk to an Expert
Growth Stats of 2017
+83.88%
Year-Over-Year Growth