Classy was founded in 2006 by a group of friends who were frustrated by how hard it was to support a cause in a way that was easy, meaningful, and modern. Today, Classy is a social enterprise that creates world-class online fundraising tools for nonprofits, modernizing the giving experience to accelerate social impact around the world. Since 2011, fundraising on the Classy platform has doubled each year—resulting in thousands of nonprofits collectively raising over half a billion dollars. Based in San Diego, CA, Classy is trusted by organizations of all sizes, from the fastest-growing nonprofits like Team Rubicon and The Trevor Project, to some of the world's largest social organizations, such as Acumen, Robin Hood Foundation, and Shriners Hospitals for Children. Classy also hosts the annual Classy Awards to spotlight the innovative work nonprofits are implementing around the globe.
Working on a Classy story?
We've got you.
Download Classy resources.
Grab the complete media packet which provides all the necessary logos and assets for the Classy brand. Just let us know if you need anything else.
Download Media Pack
- a la carte -
Our founding story.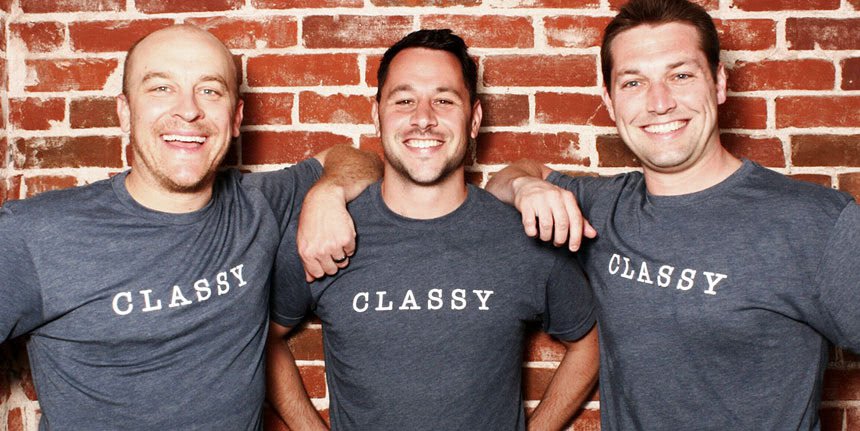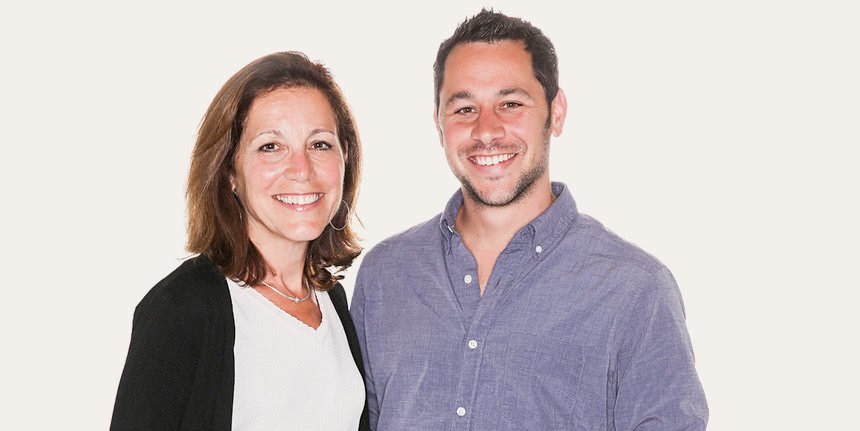 Back in 2006, a group of my friends and I decided that we wanted to dedicate some of our spare time to fundraise for an important cause that was near and dear to our own hearts — the fight against cancer. My mother had battled breast cancer twice as I was growing up, and most of my friends also had similar stories.
Our initial fundraising idea was simple… really simple. The idea was to get our friends together for a pub crawl in Pacific Beach, San Diego and donate the extra cash to the American Cancer Society. As we were coming up with the idea, the movie Anchorman with Will Ferrell happened to be playing in our apartment, and we quickly jumped at the chance to name our first fundraiser after Ron Burgundy's catchphrase in the movie, "You Stay Classy, San Diego". And thus, the StayClassy charity pub crawl was born.
Over the course of the next four years we hosted dozens of fundraising events in our spare time: first pub crawls, then concerts, then races and more. Each event benefited local nonprofit organizations, and engaged young people in philanthropy in new and cool ways. Continue reading…
However, as time went on, we began to uncover a much greater challenge than how to simply rally our friends together to raise money. It started with our experience donating to the American Cancer Society after our first event, and became more obvious as we worked closely with our nonprofit partners. It boiled down to this:  
A new wave of young people were hungry to change the world, but nonprofits seemed to be missing the opportunity to engage these modern philanthropists in a meaningful way.
We realized that if the overall experience of giving (especially online giving) wasn't improved for this next generation of philanthropists, nonprofits — and the causes they champion — would be in trouble. Someone needed to step in and help fill this gap. And so, we set off to build an online fundraising platform that would help connect our young event attendees with our nonprofit beneficiaries in a more meaningful way. At first the Classy platform simply facilitated the event registration and the peer-to-peer fundraising leading up to our own events, but within a short amount of time, it was easy to see the potential of what we had built. Our attendees were using the platform to tell their own story and raise money from family and friends with this simple, intuitive and modern tool at their disposal. The result? Our fundraising events started raising more money than ever.
So in January 2011, five years after the original StayClassy charity pub crawl, we launched a much improved version of the Classy fundraising platform and opened it up to any nonprofit organization that wanted to use it for its own campaigns and events. From that point forward we began focusing 100% of our time on fulfilling this new vision of an improved giving experience for every cause-based organization in the world.
Today, Classy is a staff of 220+ people and serves more than 4,000 nonprofit organizations and social enterprises around the world including Oxfam, The World Food Programme and National Geographic. Through a combination of online fundraising, mobile and community engagement tools, our platform helps organizations create a better giving experience for their own supporters, so they can spend their time tackling humanity's greatest challenges.
Our team is eight years in so far, yet we have never been more energetic and motivated to tackle the challenges ahead. As the world's problems grow more complex, it's going to take a united & global effort to ensure that future generations inherit a planet that they can be proud of. Nonprofits and social enterprises are on the front lines trying to make this a reality and our ability to help people support to these efforts has never been more important.


Scot Chisholm CEO & Co-Founder
Backed by JMI Equity, Mithril, Salesforce Ventures, Bullpen Capital & 35 other awesome investors.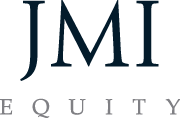 FAQs
How does the Classy platform work?

Social impact organizations (nonprofit organizations & social enterprises) can launch online fundraising campaigns and events in a matter of minutes for specific projects or year-round initiatives that help them fulfill their mission and solve the world's social problems.

Each campaign or event can be created in minutes and designed to match the organization's branding and easily integrated into their website. As the organization starts to raise money, we track everything on the back-end to help them analyze how they're doing and to strengthen relationships with their supporters over time. Learn more.

Who are Classy's customers?

Classy's customers include over 4,000 of the world's top nonprofit organizations and social enterprises including Oxfam America, World Food Program USA, Teach for America and National Geographic. Our customers range from high-growth social good startups to some of the most respected nonprofit brands in the world.

At any moment there are thousands of campaigns that are being run on Classy. We've had the honor of powering some of the most successful online fundraising campaigns of all-time, including Pencils of Promise's 'Schools 4 All', Invisible Children's 'KONY 2012' and Team Rubicon's 'Hurricane Sandy Campaign'.

Check out our customer page to see more.

Can any organization use Classy?

Currently we allow nonprofit organizations and social enterprises from the United States and Canada to use the Classy platform. We have plans in the near future to open it up to Australia and several European countries.

We also work with Corporate Foundations and select corporations to power employee fundraising. If interested, give us a shout at corp@classy.org.

Who are the people behind Classy?

We're 220+ passionate people working out of a historic building in downtown San Diego's Gaslamp district. Although we settled in sunny San Diego, we hail from all over the country. Our team is eight years in so far (four as a fundraising events company and four as a software company), but feels like we're just getting started.

What is Classy's Business Model?

Classy offers a variety of subscription plans that suit any sized organization, starting with a free plan. Classy applies an industry-low revenue share for the funds that are raised through the platform ranging from 0-5% depending on the subscription plan that is chosen. Classy does not apply a fee to offline donations that are logged through the platform (but not actually raised online).

What is the Collaborative + Classy Awards?

The Collaborative is an annual, three-day experience that convenes top leadership from across the social sector and showcases the most innovative solutions to today's global problems. The event culminates with the Classy Awards, a ceremony celebration that recognizes excellence in social innovation. Select members of the media are invited to cover or attend the event.