5 Innovative Programs Changing the Social Sector
Reading Time:
5
minutes
When you're in the trenches of your mission, it can be easy to lose sight of what other members of the social space are doing. But when you're able to see how others are breaking through in their own fields, it can spark inspiration and motivation, and serve as a reminder that we can all learn from and connect with each other as we work toward a better world.
That's why we want to give you a glimpse into the amazing developments happening across the sector. Here are five innovative programs—pulled from the 100 Classy Awards Finalists—that are breaking new ground in the social landscape.
1. Oral Treatment for African Sleeping Sickness
Program focus: Developing breakthrough therapies for African sleeping sickness
Organization: Drugs for Neglected Diseases Initiative, North America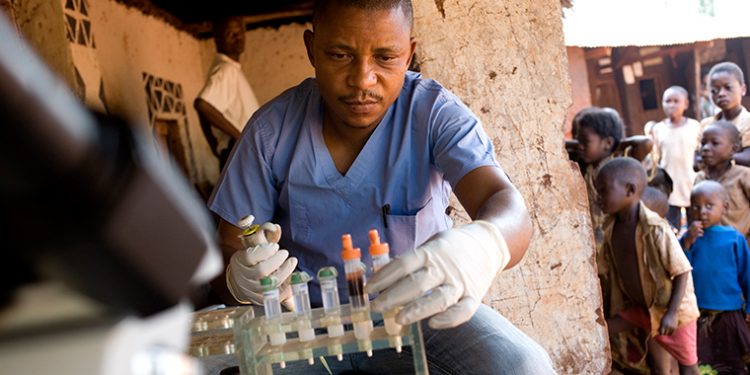 Human African Trypanosomniasis (HAT), also known as African sleeping sickness, is a parasitic disease transmitted by tsetse flies that threatens millions of people in sub-Saharan Africa. It starts with general, often overlooked symptoms like headaches or fever. Generally undiagnosed, the disease later manifests through sleep cycle disruptions, mental deterioration, paralysis, and—if untreated—death.
Drugs for Neglected Diseases Initiative, North America (DNDi) is on the verge of developing two potential breakthrough therapies for HAT. Projected to cure both the early and lethal late stages of the disease, these oral treatments—which would last 10 days at most, and potentially be a one-time cure—would remove the need for the current, painful spinal tap diagnosis required to identify stages. They would also be easy to transport and administer. And because villages would be able to be use these therapies to diagnose and treat patients within their own communities, these breakthrough developments would pave the way to disease eradication.
Learn more about DNDi's program and follow them at @DNDi.
2. Access to Postsecondary Education for Incarcerated Students
Program focus: Creating a path to success for incarcerated students
Organization: The Prison Scholar Fund
Dirk Van Velzen, the executive director of the Prison Scholar Fund (PSF), had been incarcerated for 16 years until his release in May 2015. When he arrived in prison in 1999, he had set out to complete his college education but was dismayed by the closed doors to federal financial aid, as well as the lack of response to his support-seeking appeals to organizations. Fortunately, his father was able to cover his tuition costs, and Dirk graduated in the upper one percent of his class at Penn State.
He started the Prison Scholar Fund during his own time in prison, raising $60,000 in a few years and awarding 191 scholarships to fellow inmates who wanted to pursue education. Now, the organization's core program allows students to complete paper-based, postsecondary distance education courses independently. PSF is partnering with the University of Washington to offer an online BA in Integrated Social Sciences, collaborating with Code Fellows to teach students full-stack computer programming, and securing tablets for inmates to complete their courses within their own living quarters.
Through these resources, PSF provides inmates with the skills that will drop recidivism rates and improve their employment opportunities. Learn more about PSF's efforts and get in touch @Prisonscholars.
3. Gone4Good
Program focus: Designing compostable food packaging to reduce plastic in landfills
Organization: Alter Eco
Plastic packaging accounts for over one sixth of the landfill waste in the U.S. In 2013, about 17 billion unrecyclable plastic pouches ended up in our landfills, and this is projected to become 24 billion by 2018. To reduce this number, Alter Eco is working to change the way the food industry delivers its products, starting with their innovative Gone4Good pouch—the first packaging format made from plant-based, renewable, non-GMO materials.
With this compostable solution, the organization hopes to set a new trajectory for decision-making among both manufacturers and consumers, raising awareness around food packaging that is convenient but also sustainable. Packaging formats should not harm our planet, and Alter Eco's program highlights the availability of better options that will hopefully become the new expectation for generations to come.
Check out the Gone4Good pouch and get in touch with Alter Eco at @AlterEcoSF.
4. Satellite Assisted Pastoral Resource Management (SAPARM)
Program focus: Integrating satellite mapping for pastoral farming
Organization: PCI (Project Concern International)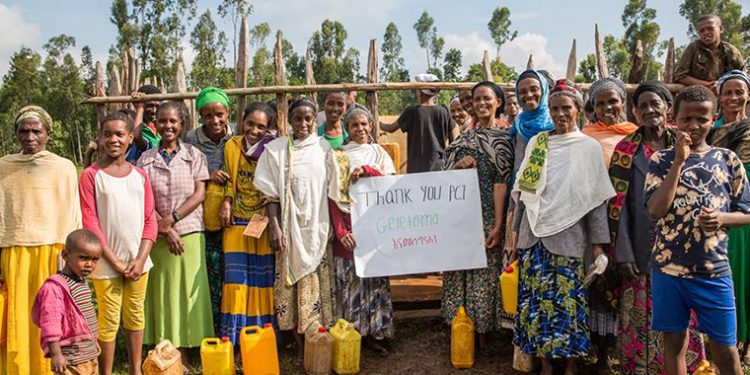 In Ethiopia's arid conditions, an estimated 12 to 15 million pastoralists seek grazing pastures for their livestock using longstanding methods like word of mouth and scouting. This way of life has been threatened by drought and climate change. And as livestock die on long journeys without food or water, herders and their families lose their source of income and face hunger and poverty. PCI is working to reverse this devastation through technology.
The SAPARM initiative offers pastoralists real-time, satellite-derived data maps on grazing conditions throughout the region, allowing herders to make timely, informed decisions on where to head next. This technology aims to reduce herd losses, create economic stability for pastoralists, and encourage better management of land. Starting with Ethiopia, this development could potentially change the lives of over 200 million pastoralists in Africa.
5. Be Girl
Program focus: Dignifying women and girls through adaptable menstrual products
Organization: Be Girl Inc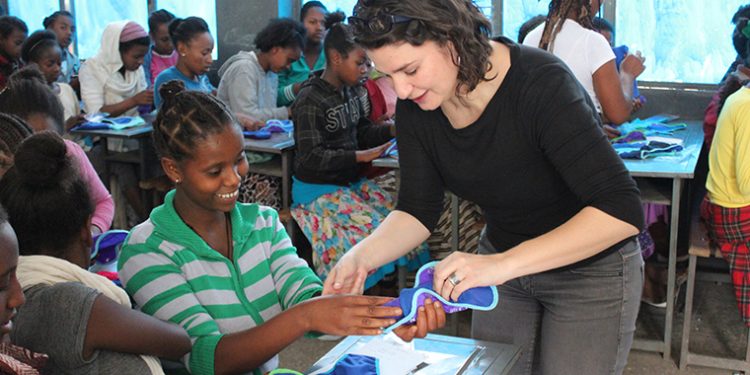 In Africa, one in 10 female students either skips school or drops out due to issues relating to menstruation. Without safe and dignified resources to help manage their periods, girls in poverty face serious difficulties in participating in school and performing daily activities. When all girls—no matter their financial or social status—can access quality menstrual products, the results extend from enabling self-worth and empowerment, to closing the gender inequality gap.
Be Girl aims to do just that. With high-quality, sustainable menstrual products in hand, they leverage a get-one-give-one model that provides a product to a girl in need for each one that's purchased. Their menstrual products are reusable and thoughtfully designed, supporting girls around the world and breaking down the stigma around their bodies.
Check out the Be Girl products and say hi @BeGirlOrg.
These are just a few of the innovative programs in the Finalists pool. Check out the full list of Classy Awards Finalists and their programsand the 10 Classy Awards Winners!

---
Join Us at the 2019 Collaborative
Subscribe to the Classy Blog
Get the latest fundraising tips, trends, and ideas in your inbox.
Thank you for subscribing
You signed up for emails from Classy