If you had to pick the most important page on your organization's website, what would it be? Your home page? That certainly should be up there. Your programs page? That's an important one too. But what about your donation form? We're guessing that probably wouldn't make the top of your list.
You really shouldn't underestimate the importance of your donation form though. It's a critical component of your overall online presence. Minor changes to your checkout page can be the difference between getting the gift and missing out. They can be the difference between receiving average sized donations and receiving more generous ones. Your donation form is where the rubber meets the road. It (literally) pays to get the details right.
Not All Online Donation Forms Are Created Equal
Many nonprofits are still using generic donation checkout pages. You have one of these if your donation form doesn't match the rest of your website's branding. It may contain your organization's name, but little else about the page tells your donors that they are in the right place- that they are giving to the organization whose website they were just browsing. If you want a visual, just think of the many blue and white PayPal checkout pages that dot the nonprofit landscape.
But who cares if your donation form doesn't match your branding? You're still getting online donations, right? Sure. But that's not really the point. The question is not whether you're getting any online donations at all, it's whether you're maximizing your online donations.
Consider this: the average donation made through a branded checkout page is 38% larger than the average donation made through a generic page.[1] And branded donation forms don't just lead to higher average donations, they also lead to increased retention of online donors. In fact, donors are 66% more likely to give a second gift through your website if they initially checked out through a branded page and not a generic one.[2]
There's really no way to get around it. When it comes to your online donation form, details matter. So, besides maintaining your branding, what are some other features of an effective donation checkout page?
Elements of an Effective Donation Form 
Clean professional design: the page design should be clean and crisp, projecting an air of professionalism to your donors.
Secure: the page should have visual displays indicating to donors that their information will be encrypted and kept safe.
Recurring donation option: the page should have a prominent monthly giving option. It's much easier to get someone to give at regular intervals when they are giving online (there's no forgetting and nothing to mail).
Simple: the page should be straight to the point, with simple fields and no extraneous links that might bounce potential donors out of the giving process. Donors should be able to complete a donation in one step!
Personal Touch: ideally you should allow your donors to attach a comment when they are making a gift. This expressive element personalizes the exchange and gives your organization something specific to reference when sending a thank you message (improving donor retention).
---
Want to Get the Most Out of Your Fundraising Efforts?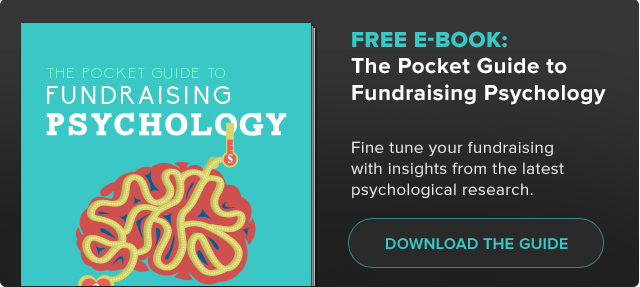 ---
[2] The Online Giving Study, p. 9.