3 Lessons in Smart Experimentation for Nonprofits
Reading Time:
4
minutes
Experiments are often the first step to major breakthroughs. If you keep operating the same way, you'll keep getting the same results. But many social impact organizations are afraid to invest any resources in unfamiliar programs, technology, and strategies because they don't want to disappoint donors and partners.
While experimentation should be thoughtful and monitored, it can reap massive benefits to a cause or field. These three case studies offer lessons in how and why organizations should experiment. Not every experiment is successful, but they all offer lessons and clues that contribute to better solutions.
Case Study 1 – The Fosbury Flop
Dick Fosbury was the worst high jumper on his high school track and field team. "I needed to change if I was going to keep up with the other jumpers," he said. He could not compete while using the traditional "Western roll" technique his teammates used, but he refused to quit. Instead he experimented with different ways of launching himself over the bar, his most successful attempts happening when he jumped off his outside foot and floated head first on his back over the bar. Realizing that his experiment was working, he thought to himself, "Lean back some more, raise the hips higher, see what happens…I improved half a foot that one day."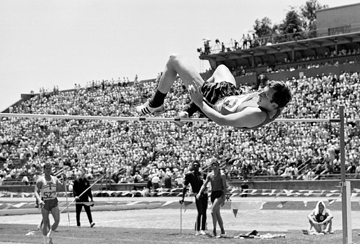 The technique, dubbed the Fosbury Flop, helped the seemingly untalented athlete compete for Oregon State University, breaking the school record with a 6' 10" jump in his sophomore year. The kid who was just trying to stay on the track team went on to win an Olympic gold medal and set a world record in 1968. Today, nearly every competitive high jumper uses the Fosbury Flop.
Takeaway
When the status quo isn't allowing you to achieve the impact you want, trying something new and strange can change the world. Initially, coaches and media outlets dismissed and criticized the Fosbury Flop, but today it's the dominant approach. By forcing himself to get creative, Dick Fosbury changed the world of track and field and succeeded beyond anyone's expectations. The bizarre or novel idea your nonprofit has could be the solution the whole world is waiting for.
Case Study 2 – New Coke
In the 1980s, the competition between Coca-Cola and Pepsi was heating up. Coke had been the most popular soda company for decades, but Pepsi's celebrity endorsements and successful taste challenges were helping them gain market share.
According to a Marketing 91 article, "By the time Roberto Goizueta became chairman in 1981, Coke's number one status was starting to look vulnerable. It was losing market share not only to Pepsi but also to some of the drinks produced by the Coca-Cola company itself, such as Fanta and Sprite." In the hopes of addressing issues of both taste and market dominance, Coke developed a new recipe.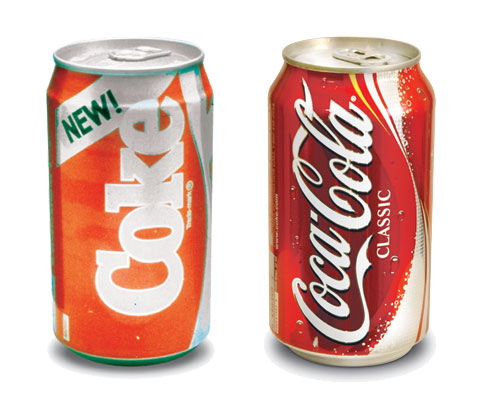 This, in and of itself, was not such a bad move. Coke was proactively trying to solve for their weak points in the industry. The choice to remove their classic recipe from stores, however, has been called "the biggest marketing blunder of all time." Their mistake wasn't experimenting, it was putting all their eggs in a new basket and throwing away the one people already loved.
Takeaway
You should invest in experiments, but balance these new pursuits with other proven programs and techniques. Don't discontinue effective programs in order to pour everything into your new idea. It's smart to run small trials for new techniques or programs and then expand them if they prove successful.
Also keep in mind that new ideas must work with existing attitudes among the public and communities you serve. Be sure to collect feedback from your beneficiaries in order to best serve them. A great idea only works if you can get your audience on board with it.
Case Study 3 – One Degree
The Bay Area has many social support organizations and services, but getting information on available resources and navigating the system is a barrier to many people in need. Rey Faustino, a first-generation immigrant whose family once faced this struggle, thought there was a better way to connect people with social services. In 2012, he founded One Degree, an online platform where users can share their experiences and comment on the area's multitude of organizations and services.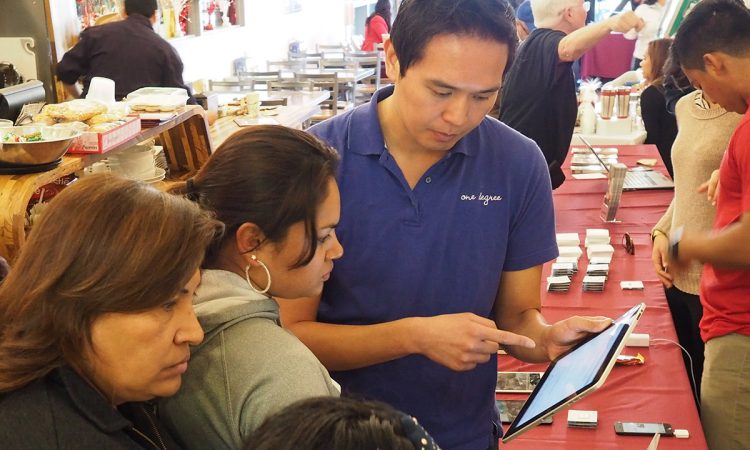 One Degree has proven an innovative way to strengthen the connection between organization and constituent and is helping people access the resources they need. The app currently tracks 5,135 different services and opportunities among more than 1,300 different organizations. It helps 8,000 monthly usersfind things like food banks, health clinics, and affordable housing.
"The reviews will elevate the user's voice to create a level of transparency that non-profits never had before. The bad ones will shake out just like bad restaurants on Yelp," said Faustino. While social impact organizations are very conscious of how their work is received by funders, feedback from the communities they serve can help nonprofits better execute their mission.
Takeaway
Smart experimentation and innovation reveals new solutions and improves existing programs. Instead of adding yet another social service provider to the milieu, One Degree makes the entire Bay Area social sector more effective. Experiments like this can bring together disparate organizations and cause sectors. Trying something new can set you apart, but it can also bring people together.
The social sector must be willing to experiment, and sometimes fail, to solve problems that have persisted for decades. By investing smartly in new techniques and ideas, your nonprofit could create something that revolutionizes your cause sector. On the other hand, even smaller innovations can improve and streamline the way organizations work. The truth about experimentation is simple: you'll never know if you never try.
---
The Nonprofit Growth Guide
Subscribe to the Classy Blog
Get the latest fundraising tips, trends, and ideas in your inbox.
Thank you for subscribing
You signed up for emails from Classy