Just Announced: Nominations Open for the 2016 Classy Awards
Reading Time:
5
minutes
Hollywood has Oscar, Broadway has Tony, and Philanthropy has the Classys." — Aol.com
Here at Classy, we have the opportunity to work with organizations that create world-changing programs. In 2009 we were inspired by these efforts and decided to honor the people working hard to solve the world's social problems. What began as a local ceremony to recognize philanthropic achievements has evolved into a three-day learning event culminating in one of the most prestigious awards ceremonies in the country honoring social innovation.
We are fortunate to be aligned with some great leaders and experts across the social sector and six years later the Classy's have now recognized thousands of programs in more than 115 countries." — Pat Walsh, co-founder and CIO of Classy
This promises to be our biggest year yet. Since 2014, we took time off to redesign the Classy Awards nomination profile submitted as part of the application process. The new profile gives the Leadership Council members reviewing the applicants the best snapshot of a program's standing. The application includes quantitative information that clearly articulates a program's leadership, strategy, activities, impact, and progress to date, as well as their goals for the future. This information ultimately fuels an analytical assessment of an organization's ability to solve a social problem and success to date.
This year, we will recognize 100 organizations as Finalists and the Leadership Council will help us award 10 organizations as Classy Award Winners. These Winners, awarded for their excellence in social innovation, will be announced live on stage at the Classy Awards ceremony in Boston.
Eligibility
Nonprofits, for-profits, and social enterprises are invited to apply for a Classy Award this year. Nominations for the Classy Awards are submitted on the program level, not for organizations or individuals. Programs are eligible for an Award regardless of their size and or cause as long as it meets the following criteria.
Eligibility Criteria:
Programs must be addressing a social problem
Programs must have at least one year of measurable results
There are no limitations on corporate structure, size, or age of the program
Organizations must complete the Nomination Profile in English
Judging Criteria
In order to distinguish the most innovative programs among the applicants, Nominees will be evaluated according to these four main criteria:
Scale, scope, and leadership expertise of the problem being addressed
Innovative approach
Ability to solve the problem
Organizational effectiveness and resource management
The 100 applicants selected as Finalists will be reviewed by our esteemed Leadership Council members. These experts from across the sector will select the final 10 Classy Award Winners.
Leadership Council Members
From policy makers, to members of academia, to social entrepreneurs, each of the 110 distinguished 2016 Leadership Council Members has expert leadership experience. Their perspective and valued insight establish this recognition as one of the highest honors in the sector. Here are just six members of the council who helped collectively determine the Winners.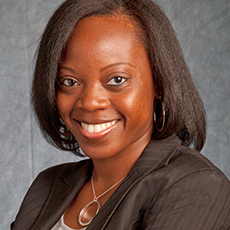 Susan Asiyanbi
Executive Vice President, Program Continuum, Teach for America
Stephanie Berzin
Co-Director, Boston College Center for Social Innovation
Chris Helfrich
Senior Director, UN Foundation Nothing But Nets Campaign
Brett Jenks
President & CEO, RARE
Doug Sabo
Head of Corporate Philanthropy & Responsibility, Visa Inc
Kathleen Schwille
Executive Director, Education Foundation & Vice President, Curriculum, National Geographic
The Ideal Classy Award Nominee
Beyond the judging criteria, there are certain qualities we feel nominees should embody.
Ideal Nominees:
Understand the factors that surround the problem
Address the problem with a new and advanced solution
Maintain a sustainable business model
Have the potential to solve a problem
To win a Classy Award is absolutely amazing. It's validation and recognition for all the hard work that our entire staff puts into honoring and empowering the wounded warriors. We have a mission, a goal, and it's to help foster the most successful, well-adjusted generation of wounded warriors in our nation's history. And that's exactly what this award gives us, the validation that we're moving in the right direction."
— Dan Nevins, on receiving a 2012 Classy Award for the Wounded Warrior Project
The Classy Awards
A common thread that unites fellow Classy Award Nominees is the push to constantly acquire new information and break new trails. At the Classy Awards you will not only celebrate your fellow game changers, you will learn from them. Anyone interested in social innovation and entrepreneurship is invited to attend.
The Details
In addition to the benefits of possible recognition, many organizations have cited the process of creating their organization profile as a helpful practice.
[The Classy Awards application] provides opportunities for closer examination from the nominees' standpoint regarding a number of important focus areas. That alone was quite valuable for our organization." — Jayme Cooper, Dining for Women, 2014 Classy Awards Finalist
The Classy Award nomination process could not come at a more opportune time of year. As you conduct self evaluations and take a close look at your organization's progress and plans for the new year, supplement your analysis by filling out your Classy Award nomination profile. When the process for applying is nearly as illuminating as the award itself, what do you have to lose?
Start your application if you believe one, or more of your organization's programs fit the above criteria. Join the ranks of organizations acknowledged for their leadership, dedication to innovation, effectiveness, and resource management.
Editor's Note: While the 2017 Classy Awards are over, learn more about how you can be involved and recognized in the 2018 event.
Save the Date for the 2019 Collaborative
Subscribe to the Classy Blog
Get the latest fundraising tips, trends, and ideas in your inbox.
Thank you for subscribing
You signed up for emails from Classy