Are you afraid of the dark?
Some psychologists have theorized that the reason behind this common fear is that we are actually frightened of the unknown. We like to know what we are getting ourselves into.
Your first go at anything can be wrought with uncertainty, so we've compiled a few DOs and DON'Ts to guide your brand new peer-to-peer fundraising initiative.
DON'T Expect Overnight Success
So you've adopted an online fundraising platform. You've made a campaign page. The hard work is over and now you can sit back and watch the donations roll in.
Not quite.
A fundraising page is useless if no one knows about it. If you were holding a fundraising event, you would spend considerable time publicizing and promoting it. You should do the same for your online fundraising community. And you can promote your online fundraising in any type of communication, including newsletters, emails, Twitter, Facebook, and remarks at events and volunteer opportunities. Even with robust promotion of your online fundraising community, it will take time to grow. Be patient, persistent, involved and open to learning and you'll make notable progress towards your goals.
DO Expect Donations to Ebb and Flow
While a year-round fundraising community incorporating peer-to-peer campaigns can ultimately even out your month-to-month revenue, online campaigns experience the same midway doldrums of traditional campaigns. Fortunately, by understanding the psychology behind donations, you can plan your campaign so that it gains momentum and reaches your goal.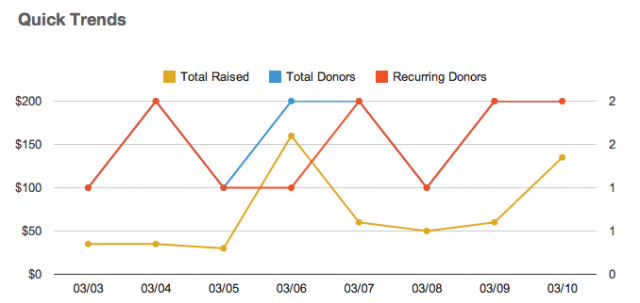 DO Teach Your Supporters How to Fundraise
If you are reading this, there is a good chance that you are a fundraising professional, so you know how much work goes into a campaign. Because a big part of peer-to-peer fundraising is turning your advocates into fundraisers, you can increase your chances of success by giving them some instruction.
Download the Fundraising Tips Packet
Team Rubicon compared the fundraising results of two groups of fundraisers, where one group was given a fundraising tips sheet and the other wasn't. The group that received the fundraising tip sheet raised more than three times the amount of the group who did not receive the resource.
DON'T Stop Holding Seasonal Campaigns and Events
Although your fundraisers will be able to create their own campaigns based on their life events, you should continue to promote and host annual events and time-based campaigns. Peer-to-peer fundraising is a tool to be used IN ADDITION TO your existing fundraising activities. The beauty of a year-round fundraising community is that it empowers your supporters to host small (or large) campaigns while your organization is free to devote time and resources to your existing fundraising efforts.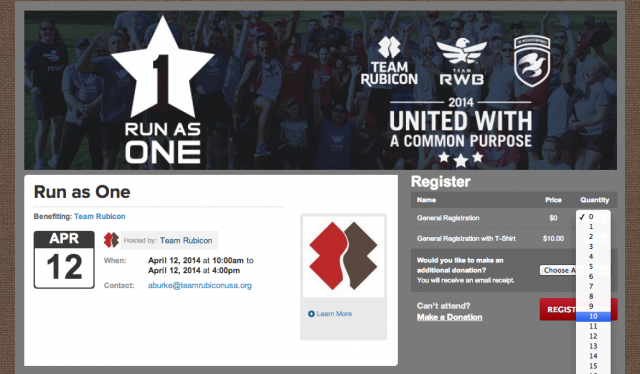 DO Give Your Fundraisers Design Resources for Their Campaign Pages
With peer-to-peer fundraising, your supporters can customize their campaign pages to fit with a theme or occasion. But keeping in mind that most of your fundraisers probably aren't website designers, you should make it simple and easy for users to personalize their site. One way to do this is to make banners and background images available for download. Liberty in North Korea has a great collection of resources to help fundraisers promote their campaigns.
DO Continue to Experiment and Refine Your Online Fundraising Practices
A huge component to online marketing and fundraising is testing and analyzing the performance of different pages and communications. Compare the click through rate for different emails to recruit fundraisers and take note of which fundraising pages succeed. What sets them apart and how can you replicate it?
Online fundraising is a marathon, not a sprint. Simply making a campaign page isn't going lead to a flood of donations. Publicizing your platform, educating and motivating your supporters, and a commitment to continued improvement are what can make your fundraising plans successful. For more on how to supercharge your online fundraising, check out our blog or give us a call.

---
Ready to Start Peer-to-Peer Fundraising?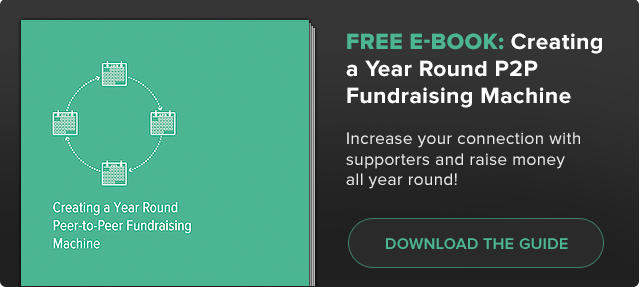 ---
Image Credit:
AOK Library and Gallery