7 Free Stock Image Sites Worth Bookmarking
You spend hours crafting the perfect messages to compel donors to give—from website copy to social media posts—yet you may be guilty of only spending a few minutes picking your stock images. Images are just as, if not more, important than your text.
In fact, 83 percent of information processing is done visually. Blog posts with images receive 94 percent more views than posts with only text. This applies to social media as well: tweets with images receive 18 percent more clicks, 89 percent more favorites, and 150 percent more retweets.
Finding the right image to compliment your content is important for engaging readers and leaving them wanting more. However, high-quality images are hard to come by, especially images that are free.
To help ease the work of finding the right image for your content, we've combed through free stock images sites to find the cream of the crop. Just as nonprofits offer a valuable resource to those in need, these sites offer high-quality images for free commercial use. Keep these sites bookmarked for the next time you need a photo that pops off the page.
StockSnap
StockSnap is one of the best sources of stock photos for organizations that need images on a regular basis. StockSnap updates daily their already extensive database of high-quality images.
Stocksnap's photos are unique. They are chosen from an exclusive network of photographers who contribute their photos solely for Stocksnap. Because Stocksnap has its own dedicated photographers, their photos look more genuine and less staged than other images you might find, even those that appear on paid stock photo sites.
Stocksnap's clean, intuitive interface makes finding the right image a breeze with their easy-to-use search and sorting options. Plus, you can rely on their search function, a feature that some other free sites are still refining. If you search for a "computer" your results will be accurate.
No attribution is required for StockSnap images and all photos uploaded to the site are released under Creative Commons Zero License—creators and owners of copyright waive their rights for attribution and allow their work to be used for free.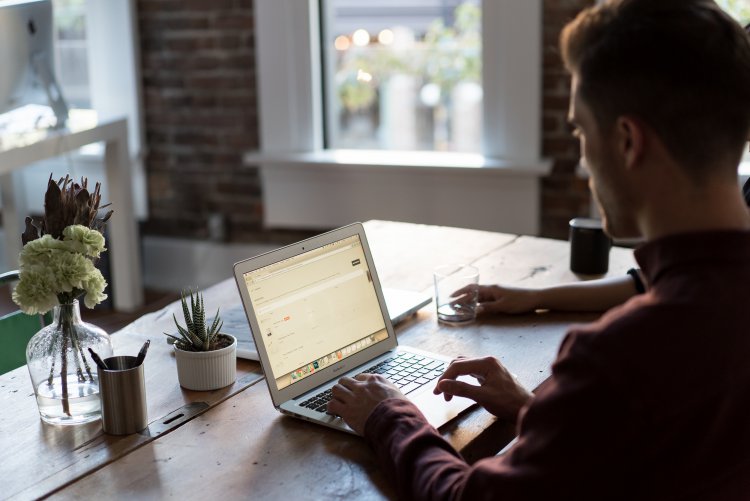 Flickr Creative Commons
Flickr Creative Commons stands out among many other photo sharing sites because of its extensive collection of photos that are available. And because of a large user base, it's more likely that you can find images related to nonprofits on Flickr than it might be on other free image sites. Searching terms specifically related to nonprofits, such as color runs or volunteer events, actually yield results.
Flickr also differentiates itself from other stock photo sites with its advanced features. One of these features includes the ability to view and download photos at a variety of resolutions, ensuring your image will be the right size. Flickr also has the option to create albums you can easily drag-and-drop images into. Want to save a number of different images that relate to events for a future appeal? No problem. Simply create an album titled "Events" and store your images here.
Pro Tip: Not everyone allows their photos to be used commercially. To ensure you are using an image that's been approved for commercial use, visit the advanced search page, then check "only search within creative commons-licensed content." When you find a photo you want to download, check on the right-hand side for details on what you can—and can't—do with the shot.
Pexels
If the images on Pexels look familiar, it's because their staff collects the best of the best free images from around the web and puts them in a central collection for you to search. They then update their database with 20 high-quality images each day based on what they find. Their high performing search function also returns accurate results and a plethora of options to choose from.
Want to know the exact details of an image? Pexels tells you everything you'd want to know about a photo and more. Every photo on Pixels provides information on the picture's:
Size
Aspect Ratio
Camera
Aperture
Focal Length
Shutter Speed
ISO
Images on Pexels are easy to download with a simple click of a button. There is no need to join a mailing list, enter a CAPTCHA code, or watch an ad.
StockPhotos
StockPhotos doesn't look like your typical stock photo site and that is probably because it isn't. This Pinterest-styled platform is a sharing community where anyone can sign up and add photos. Today, the site boasts about 30,000 images with a special section of their site specifically dedicated to charity/nonprofit images (located under the Lifestyle tab). Here you can find images that capture everything from homelessness to volunteers assisting with efforts abroad. Another section of the site that may appeal to nonprofit organizations are photos of disasters (located under the concepts tab).
Because StockPhotos come from multiple sources, each photo should be checked for copyright specifics to avoid legal issues, however, most photos are allowed for commercial use so long as you give proper credit. To determine if an image you'd like to use requires author credit, first click on the image. Above the different sizing options will be a link to the photo's "License". Here you can determine if you can use the photo without attribution or if you need to credit the photographer.
Pixabay
With more than 540,000 images, vectors, and art illustrations to select from, Pixabay more than likely has what you are seeking. Pixabay has one of the largest databases of images out of all of the free stock photo sites out there, but what sets them apart is they also feature free downloadable videos. Searching for snow videos but aren't thrilled with the first video you opened? A list of highly relevant, related videos can be found beneath the video.
When searching for an image on Pixabay, sponsored images are returned first followed by free images. This helps keep Pixabay's website running and gives users the choice of selecting higher quality images if needed, however these images are not free. These paid images are limited, and the abundance of free images directly beneath them is generally plentiful enough to find what you are looking for without the need to purchase a paid image.
Pixabay also offers the ability to search by most downloaded, most voted, and most viewed images of the last 30 days, giving you the best options up front. Once you do find an image that you want, you don't have to up for anything to download the shot, although they do ask for a CAPTCHA code.
Unsplash
Unsplash might have a smaller collection of photos but what it does have to offer is unique photos that won't be found on other stock image sites. These one-of-a-kind images can helps set your nonprofit website apart from the rest.
One of the defining characteristics of Unsplash photos is that they don't look staged. They provide magazine-worthy shots that are professional, distinct, and attractive. All images on Unpslash are "free, do whatever you want high-resolution images" that fall under the Creative Commons Zero License.
Death to Stock
Death to Stock is an up and coming stock photo site that aims to provide real, diverse, and high-quality images. This progressive and upcoming brand's goal is to help more brands achieve visual greatness with stunning images captured by photographers traveling the world. New personal and commercial use photos are delivered to your email inbox each month when you sign up for Death to Stock's email list.
Death to Stock also offers a premium plan for access to all their photos all at once, past and future. Premium subscribers are also sent an exclusive new premium member-only image pack monthly. The coolest part of being a premium user? A percentage of profits from premium memberships is directed back at their community, to fund photography trips, creative projects, and adventures for photographers, which in turn bring you top-notch visual content.
Be sure to check out their regularly updated blog for photo and travel inspiration.
Do you have a favorite site you turn to for free stock images that didn't make our list? We'd love to hear about it in the comments below!
---
Rock Every Campaign on Every Channel. #BestYearYet
Subscribe to the Classy Blog
Get the latest fundraising tips, trends, and ideas in your inbox.
Thank you for subscribing
You signed up for emails from Classy