For modern nonprofits, it's virtually impossible (pun intended) to maximize your organization's impact without activating online supporters. One of the biggest benefits to online giving is the wealth of donor data you can accumulate to better understand your audience. However, nonprofits can often feel overwhelmed by the amount of information and face choice paralysis, unsure of which data to act on and how to do so. Below are a few solid tips to help your organization use online fundraising data to reach campaign success.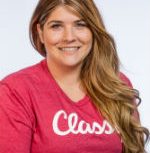 "Data can't answer everything, but it can be a starting point for your organization to uncover a trove of insights that will improve donor stewardship, fundraising results, and even programmatic impact.
You Don't Need Big Data for Big Insights
Before digging into your fundraising data, you should remember that not all valuable data is rooted in numbers and graphs. Quantitative data helps you set goals, inform strategy, and gauge success, but you'd be selling yourself short if you didn't also look to surveys, donor interviews, and experiments to create a well-rounded campaign strategy.
For reference, here's a list of quantitative data available on Classy:
Number of campaigns (by type)
Number of fundraising pages and average raised
Number of donors and recurring donors
Number of comments on fundraising pages (engagement)
Amount of money raised
Read Next: Simplify Data Analysis With Classy Reporting
The quantitative data included in Classy reporting provides crucial information, but there is much you can learn from qualitative data as well. Think about it like this: if you've heard from eight donors that your donation page is messy and the design deters them from sharing it with their network, you know there's a problem. You may not know the total number of people who agree but didn't share feedback, or the number of people who disagree and don't mind the layout, but you can focus on what you do know: eight people disliked it. That alone is enough insight to take action. Send out a survey to gauge how the rest of your network interacts with the page and then take the next steps from there.
Similarly, there are takeaways that aren't rooted in black and white numbers, but rather are learnings that come from hypotheses being proven, or insights being validated over time. In any case, you can start simple. Product manager Shanna Birky rounded up three takeaways from Classy's years of experience that your organization can use to take your fundraising to the next level.
Takeaway #1: Fundraising success includes strategy, execution, and flexibility.
As any nonprofit marketer can tell you, there is no single buzzword, technique, or call to action that will guarantee fundraising success. However, Classy team members often share a three-pronged approach that's so simple, nonprofits don't always take it seriously: strategy, execution, and flexibility.
Strategy
Your fundraising strategy aligns your team with a plan rooted in data. Use both quantitative and qualitative data to create a strategy that will engage your specific audience, earn donations, and accelerate awareness for your cause. You can think of your strategy as your roadmap to success.
Read Next: Create a Strategic Fundraising Plan You'll Actually Stick To
Execution
Execution is usually referred to as the action stage in a campaign when the strategy is in motion. For the purpose of this conversation, we are drawing attention to a core competency of execution—accountability. You have to hold your staff, volunteers, donors, and fundraisers accountable for your campaign success.
This means that you need to set ambitious goals, but break them down into achievable increments so that your network has a timeline to follow.
Your team analyzed data and trends to create an individualized campaign strategy, so instead of throwing up a campaign page and assuming that fundraisers and donors will know what to do, you have to explain what you need from each party involved. Focus on internal and external communication during the execution stage. If your strategy is your roadmap, then execution is the route you take on your roadmap to success.
Flexibility
Campaigns can pivot mid-campaign, and oftentimes great things can happen when you adapt rather than fight to stay on the predetermined path. While it's crucial to have a strategic plan in place, don't lose sight of the forest for the trees. It's great to stay in lockstep with the strategy, but it's just as important that you stop, look at the big picture, and reassess your strategy as the campaign evolves.
Takeaway #2: Track your fundraiser activation rates. 
"If you build it, they will come" isn't always true when it comes to fundraising. A more accurate statement would be: If you build it, there's a possibility they might, maybe come.
On Classy, the typical fundraiser activation rate is around 60 percent (activation rate is the number of fundraisers that have raised at least $1 divided by the total number of supporters with fundraising pages). While that's a strong number, that means that 40 percent of your fundraisers are still inactive and leaving 40 percent of potential donations on the table.
Activation rate is a great metric to track, particularly if you have peer-to-peer fundraisers or if it's your first campaign. It may help to use the 60 percent activation rate as a benchmark to judge your campaign's success.
If you find that your activation rate is on the lower end, you can follow these simple tips to reactivate fundraisers via email:
Send progress updates
Offer fundraising tips
Share graphics they can leverage
Ask how they are doing
A fun way to think of the relationship between your nonprofit and its donors and fundraisers is that you should "date your donors and marry your fundraisers." This saying comes from a Classy account manager and points out that while many nonprofits tend to value donors more than fundraisers, this should change.
Donors are a crucial part of any nonprofit, but people donate to people and if your fundraisers churn, then your donors will too.
Takeaway #3: Question your assumptions to find knowledge gaps.
Whether or not you want to admit it, almost everyone is guilty of having assumptions. It's a natural occurrence when you spend so much time in the weeds of your cause, but it's a dangerous habit to never question your assumptions because that leaves no room for growth.
The two main areas you should question are what you understand about your donors and your fundraisers. If you assume that you understand who your donors are without validating what you know, it's safe to assume that you're missing valuable information. Luckily, you can validate your assumptions with one simple trick: ask the right questions.
Assumption: We understand our donors.
Questions to validate assumption:
Do you know when your donors are most likely to donate?
Do you know your average donation amount?
Do you know when higher amount donations typically come in?
Do you have different types of donors?
Do you know why they are donating?
Do you know how they liked to be thanked?
Do you know how they prefer to be communicated with?
Do you know what value they get from donating?
Assumption: We understand our fundraisers.
Questions to validate assumption:
Why are your fundraisers fundraising for your cause?
How do your fundraisers like to be thanked?
How or why do your fundraisers identify with your cause?
How many times have your fundraisers fundraised for your organization?
Do your fundraisers plan on fundraising with you again?
Do your fundraisers understand the impact they are making?
Do your fundraisers work with other nonprofits?
You can find the answers to these questions in a few ways. Add custom questions to your donation form, make phone calls, send out surveys, post questions on social media, or add questions to your follow up emails.
Bottom line: no matter how you reach out to your constituents, make sure that you ask the right questions and allow your nonprofit to evolve with your learnings.
There is plenty that can be learned from big data and it's a great practice to cement your strategy in hard facts and statistics—just remember to leave room for learnings from the qualitative data as well. The most successful fundraising strategy pulls data from both camps, executes with flexibility, and never stops questioning their assumptions.
---