Using APIs to Raise More Money for Your Nonprofit
Reading Time:
5
minutes
Don't you love being able to embed your YouTube videos in your blog posts and display your Instagram feed on your homepage? What about having a Google Map on your new event page? All of this is possible thanks to APIs. Application Program Interfaces allow seemingly unrelated programs to talk to one another and appear connected or seamless. They allow us to create websites that feel more comprehensive to our audience, since we can incorporate so much of our social profile, location and progress in one place and in real time. Most importantly, you can significantly add to your website's functionality without having to spend a lot of resources building pieces from scratch.
The Endless Possibilities of the API
The doors web APIs have opened for web design, internal efficiency, program connectivity and the like are essentially infinite. In this article, I'll be covering how your nonprofit organization can stand to benefit by using APIs in your website's design – specifically how you can encourage more donations and increase engagement with your organization. In sequential articles, I'll cover how the technology is changing the way nonprofits work and improving internal operational efficacy. [Make sure you're subscribed to our blog to receive that update!]
In the meantime, let's discuss three fundamental fundraising concepts and their direct relation to using APIs on your website. We'll see why getting to know and love APIs now is a necessity for successful online fundraising today and in the future.
Demonstrating Progress:
Hopefully by now, most organizations understand the importance of being transparent about their progress towards a particular goal. This appears to be especially important for appealing to Millennial visitors to your site, who demand both real-time transparency and seeing your progress.
You're able to display overall dollars raised, progress towards the goal of a particular campaign, or even progress of different fundraisers, projects, campaigns and programs.
Demonstrating progress can make or break a potential donor's decision to donate to your organization or campaign. Knowing others have already donated to your cause and are supporting your progress validates your campaign for potential new supporters who are coming in contact with you for the first time. Additionally, people are much more excited about scoring the winning goal rather than a goal in the middle of a game, so displaying your progress and encouraging people to be that hero during specific campaigns is incredibly important.

These organizations are all utilizing the Classy API to display real time progress of their fundraising efforts. Every time someone donates to their campaign online through a Classy donation page, the information is getting pulled and added to the thermometer.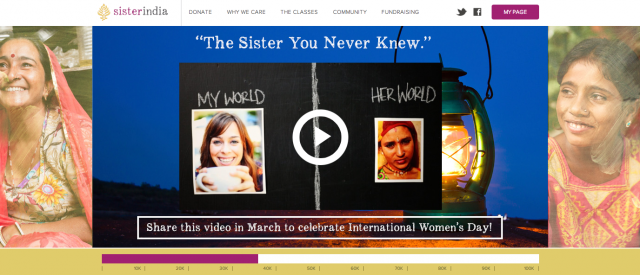 Demonstrating Participation:
Successful fundraising really comes down to creating a deep trust between your organization and your supporters. The relationship you craft between your mission and its supporters is reflective of their identification with the work you do. Your most dedicated donors, fundraisers and volunteers have adopted your organization's core values as their own. It's important for people new to your organization and mission to see and feel the community you've worked hard to build.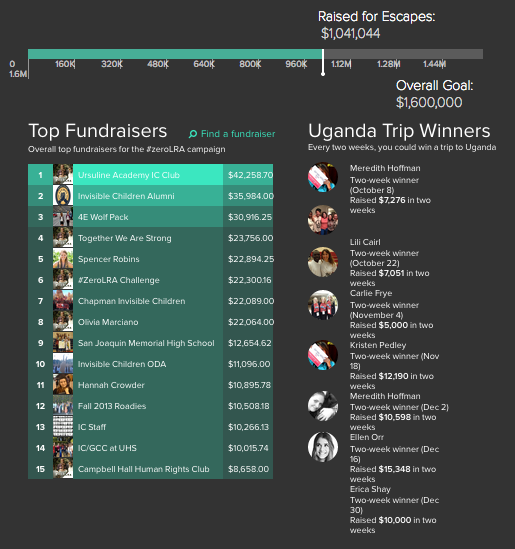 Although there are a lot of ways to demonstrate participation and community – for example through blog posts and stories – there's something particularly captivating about incorporating a real-time feed of top fundraisers. You're displaying a living, breathing, active ecosystem of your organization: qualities that are both exciting and engaging to people making first contact with your organization. APIs can add this "human" element to your website.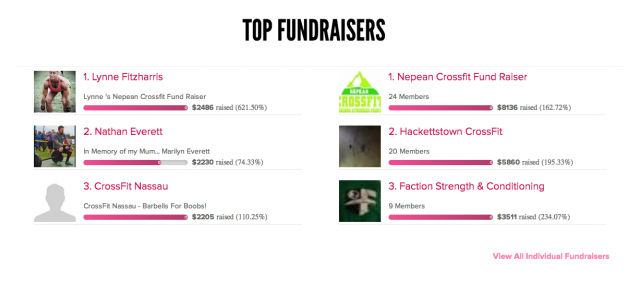 Think of pulling in these top fundraisers as displaying "top product reviews," which lend social proof to your organization and programs. Similar to buying products, people are more likely to be involved in a cause that has received social validation or has been recommended by others.
Demonstrating Impact:
Measuring and demonstrating social impact has never been more conventional in the nonprofit sector. The expectation around site visitors immediately seeing, connecting with and understanding your impact has also never been higher. Don't allow site visitors to bounce simply because you haven't shown how your work has made waves. You can use APIs to embed maps, constituent stories (like from Twitter, Tumblr or Instagram), and fundraising numbers directly onto your pages.
LiNK is a great example of an organization that effectively, but simply, demonstrates their impact by translating dollars raised into refugees rescued.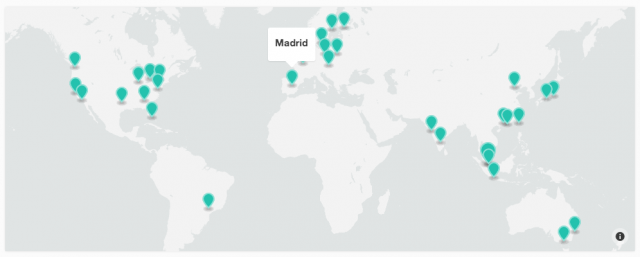 I have a confession to make. I am slightly obsessed with maps and the idea of mapping impact. I think organizations stand to gain from demonstrating where they work, with whom they work and how they work through utilizing the power of maps as a visual aid for site visitors to gauge reach and impact. There are a lot of tools out there to create maps, from MapBox to CartoDB to Google, but they're all made possible through APIs.
Honestly, this is just the tip of the iceberg of the transformational power APIs have for a nonprofit organization. In another installment, we'll uncover how understanding APIs and its use cases can fundamentally change the way your nonprofit works by creating more efficient and automated workflows.
Subscribe to the Classy Blog
Get the latest fundraising tips, trends, and ideas in your inbox.
Thank you for subscribing
You signed up for emails from Classy
The email you subscribed is